In our latest PMA Member Spotlight, we catch up with Nick Knuppe, Product Marketing Lead at Mollie - one of the fastest-growing payment processors in Europe. He's a go-to-market fanatic, on a mission "to make the world a better place one product at a time", so we just had to tap into his pearls of product wisdom.
We also get Nick's top podcast recommendations, find out what he's bingeing on Netflix right now, and steal his tips on keeping it cool and confident during public speaking sessions and presentations.  
"I really believe in what PMA is doing, not just for the PMM craft but for the global community." - Nick Knuppe
Over to you, Nick! 🎤
---
What does a typical week in your role look like?
Where do I start? Monday? My team is still working remotely so it involves several alignment meetings both internally within the product org with product domain heads and externally with key PMM stakeholders such as sales, marketing, and customer success and support.
Our PMM team has a standup on Monday, Wednesday and Friday to ensure we're tracking against our weekly goals and on Mondays we have a 'beat the week' meeting whereby we set up 3 high priority tasks that we aim to complete before the end of the week.
Over and above this, we're carrying out research, planning retrospectives and keeping a close eye on beta tests and of course managing stakeholder expectations. I've said this before but I don't think PMMs get enough credit for how much time and effort good stakeholder management takes.
---
You've just been a speaker at the Product Marketing Festival - how was that?
Thoroughly enjoyed it. Seamless experience and very transparent and engaging. I found the feedback extremely encouraging, learning about how many PMMs are facing the same challenges and how the bite-sized learnings I shared could help them in building out their function in some way or another.
There was heaps of great content and I really believe in what PMA is doing, not just for the PMM craft but for the global community.
---
What are your top public speaking tips for a cool, calm presentation?
Personally, I hate winging things, so make sure you have rehearsed your presentation at least four times, either in the mirror or if you can, recruit/pay a family member or friend to listen to you and get their feedback. 😃
Review what worked and what can be improved. Sometimes the best feedback comes from people who are not shy of giving it to you. Also try to add some personality to it, even if it's a bad joke, maybe even call out that it was a bad joke. Audiences resonate with authenticity.
---
What has been your favorite product launch of 2021 and why?
We've recently launched Payment Requests at Mollie. A native feature that helps our customers easily create and send payment requests via their dashboard (or API) to accelerate their payment collection period on their preferred channel e.g. social media, email, or text.
I think it's my favorite because it's been the most challenging. New team members joining, product teams handing over roadmaps, GTM timelines being moved out and then brought forward, multiple customer-facing initiatives going on at once - it's like organized chaos.
It's a great feeling seeing multiple teams across a myriad of disciplines all working towards one common goal: satisfying the customer and market demand.
---
You try "to make the world a better place one product at a time" - what else do you do in your personal or professional life to help make the world a better place?
I believe there's a lot we can all do to make the world a better place and it can start with something as small as practicing empathy within your team or workplace. On a more societal level, it's great to work at a company that is so committed to local and global inclusion and diversity events and functions - it makes it a lot easier to partake in something when your company is initiating and advocating for the cause but also provides employees with an open culture to submit causes you feel the company should partake in.
---
What would your advice be to any PMMs looking to take the next step in their career?
I would say that if you're planning your next step whether it be a jump in career band or wanting to move from outside PMM into PMM, carefully plan your WHY you want to move and research as much as possible WHAT the move means for you, and your team or business unit. The most important thing when motivating a move is to point out the need for the move and the impact it will have on the business as without this your next step remains more of an idea and less of a motivation.
---
You recently featured on the PMA podcase - do you have any other great podcast recommendations?
I have a few :)
How I Built This with Guy Raz
Masters of Scale
Bloomberg Business Week
The 20 minute VC (20VC)
Product Marketing Life - always great to hear what fellow PMMs are discussing.
Tune into Nick's episode right here. 👇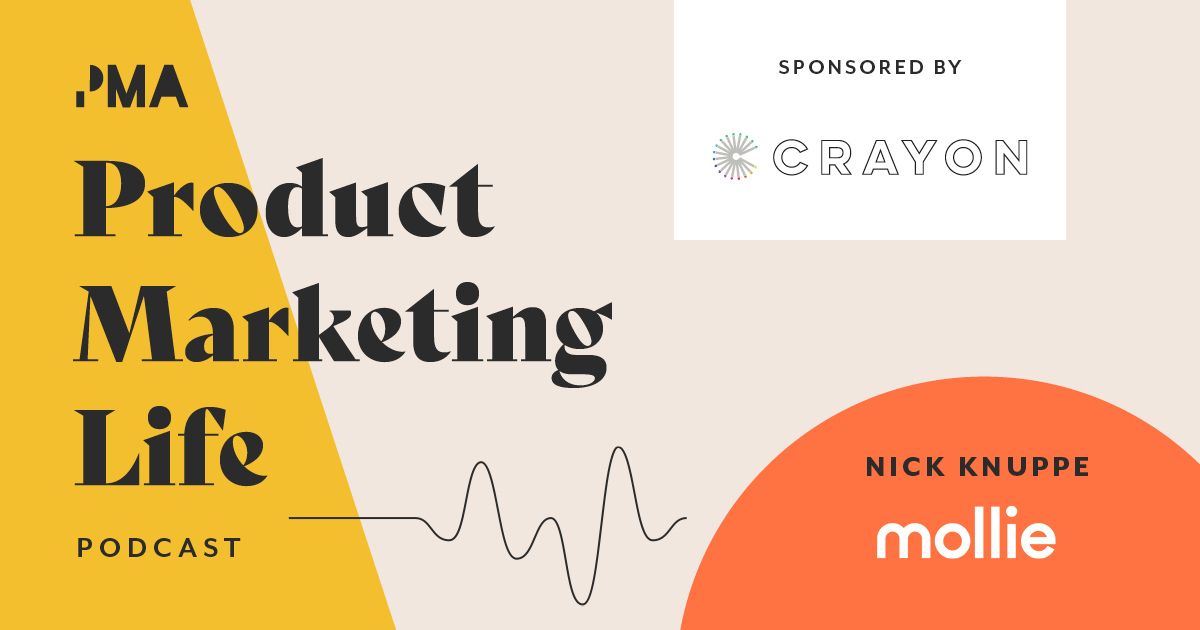 ---
What are you bingeing on Netflix at the moment?
I really enjoy the True Crime genre and a good thriller (The Serpent was awesome) and unfortunately, I haven't come across a good one recently so recommendations are most welcome!
---
Give a shout out to someone awesome you've met through the Product Marketing Alliance community…
I have to shout out to Mark Assini - Kudos to him for being such a great podcast host on top of everything he does during his day job. Super committed and passionate and I love seeing that.
We have to agree - Mark is a great guy! 😎 Find out more about him in his own PMA Member Spotlight. 👇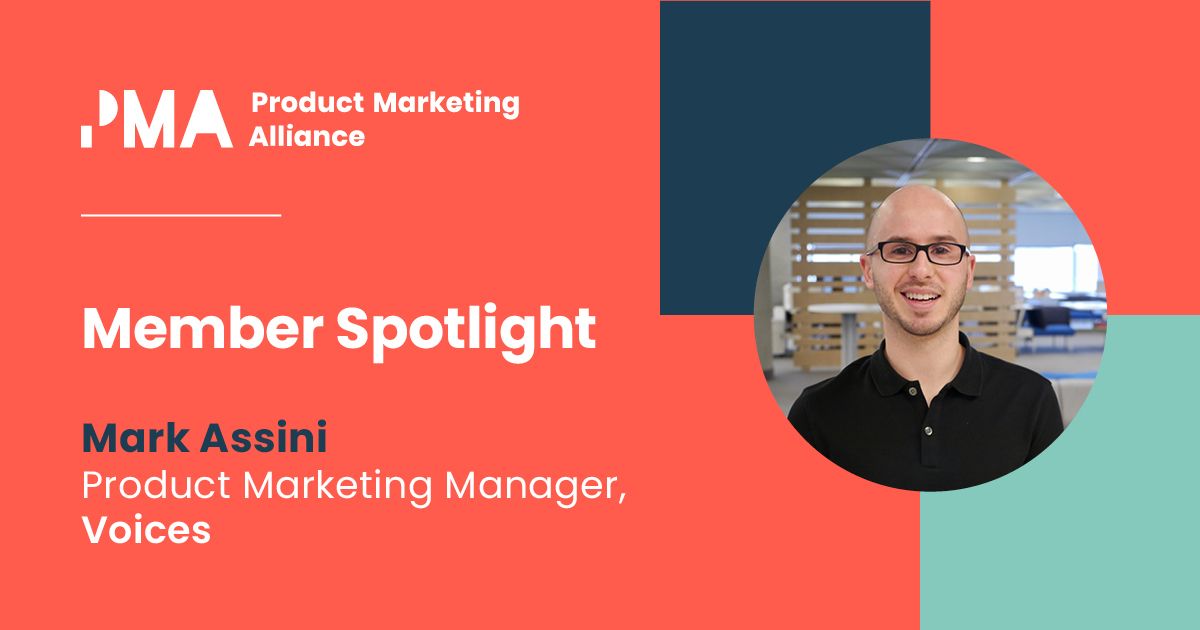 ---
What do you find most valuable about your PMA membership?
Where to start?! 😃  There's heaps of great content for all types of PMM specializations. I really think the global reports (e.g. Salary Survey) are so beneficial to the hard work we all do. It helps quantify the value we offer and also helps motivate salary reviews and expectation setting.
---
Speaking of PMA reports...
Have you downloaded your copy of the 2021 State of Product Marketing report yet? 👇
Stay in the loop with all of our Member Spotlights to find out more about the people behind the PMMs.