In the very first of our PMA Member Spotlight series, we grab a (virtual) coffee with Mark Assini, Product Marketing Manager at Voices, and PMA Ambassador and founding 10,000 member.
We learn more about his career so far, find out what led him into the world of PMM, and get a sneak peek at the projects he's currently working on. We also get to know the person behind the PMM, tapping into how this uber-busy guy likes to unwind after a hectic week, and what shows he recommends for your next Netflix binge.
"I could probably write a couple of thousand words about the value I've gotten out of being part of the PMA community, so it's honestly really hard to pick a favorite. If I could narrow it down to two, I'd have to say having the ability to interact with other product marketers via the PMA Slack community and enrolling in the amazing and incredibly useful product marketing courses that PMA has put together." - Mark Assini

Wanna bag your very own PMA membership? Sign up and get started.
Now, take it away, Mark!
---
Can you give us a whistle-stop tour of your career so far?

Mark: I finished my undergraduate business program with almost no idea of what I wanted to do. The only thing I knew was that I didn't want to leave town, because at the time I had just started dating my future wife. After bouncing around a bit and spending a handful of years as a recruiting manager for the school I studied at, I decided to get my MBA and make a mini-career pivot into marketing. Near the end of my studies, I decided that it was the perfect time to pursue a passion of mine: video games. I pursued this and landed an internship, and eventually my first full-time product marketing role, at a local game studio.
After a couple of promotions that led to me leading a team of content specialists (which I loved), I decided to pursue another passion: advertising. I figured that I couldn't call myself a true marketer if I hadn't spent time at an agency. Fortunately enough, I had an in at a local agency and made the jump to account management. While my time there was brief, it was incredibly beneficial in a variety of ways. Ultimately though, at the end of the day, I just couldn't shake the product marketing bug and decided to return to it, which is where I find myself today, as the Product Marketing Manager at Voices.

---
How did product marketing come to turn your head?

Mark: Near the end of my MBA, I was having a conversation with the head of HR at a local game studio in an effort to learn more about getting into the gaming industry as an aspiring marketer. During our conversation, she mentioned that they had two open marketing positions - one in corporate marketing and one in product marketing. To be honest, at that point in my career, I had never heard about product marketing, so of course, when she asked me which of the two interested me more, I said product marketing.
It turned out to be the right answer because two months later, I started at that very same studio as a product marketing intern (while the corporate marketing role was hired and then let go six months later, only for the position to disappear completely).
In addition to turning out to be the right choice in terms of job security, getting into product marketing really spoke to my desire to always be doing something new and challenging. Of all the roles I've held, being a product marketer has brought the most variety in terms of the types of projects I get to work on, and the skills I get to develop and leverage. I found out early in my career that I hate being bored, and I can honestly say that as a product marketer, not a day has gone by that I've thought to myself: this is boring.

---
What projects are you working on at Voices at the moment?

Mark: Being only one of two PMMs at Voices (we're a small but mighty team) means I get to take on a lot of product marketing responsibilities. At the moment, I'm leading go-to-market efforts for our expansion into new creative services (like audio production, music, and translation) beyond our core voiceover offering. Part of this includes repositioning the entire company as a creative services marketplace, as opposed to solely a voiceover marketplace, as well as leveraging said positioning and corresponding messaging for a complete overhaul of our marketing site (which I am also leading).
At the same time, I'm just about to kick off a positioning exercise for our Professional Services offering, as well as launching the company's first competitive intelligence program with help from Crayon. There's also the ongoing support of our product teams, each launching a variety of features as part of our marketplace expansion over the next three months. Needless to say, I'm very busy, but loving every second of it.  
---
How has your background in video games, brand, and creative helped you become a successful PMM?

Mark: My time in the video game industry taught me how best to leverage the power and influence of passionate customers. Working on a ten-year-old social game that existed exclusively on Facebook meant interacting with an incredibly engaged customer (player) base. I'm talking about a group of people who have spent ten years of their time and earnings on a single game!
While their engagement was palpable at all times, the challenge became balancing their wants and expectations for the game against the studio's business goals and technical limitations. Through this experience, I became better at knowing when and how to effectively push for the things our customers wanted, as to influence the product roadmap.
While my time as an account director at a creative branding and marketing agency was brief, I learned a lot. So much so that I actually wrote an entire blog post about the skills I developed working at an agency for PMA, and how I leveraged those skills to work my way back into product marketing.
Catch up on Mark's blog post 👇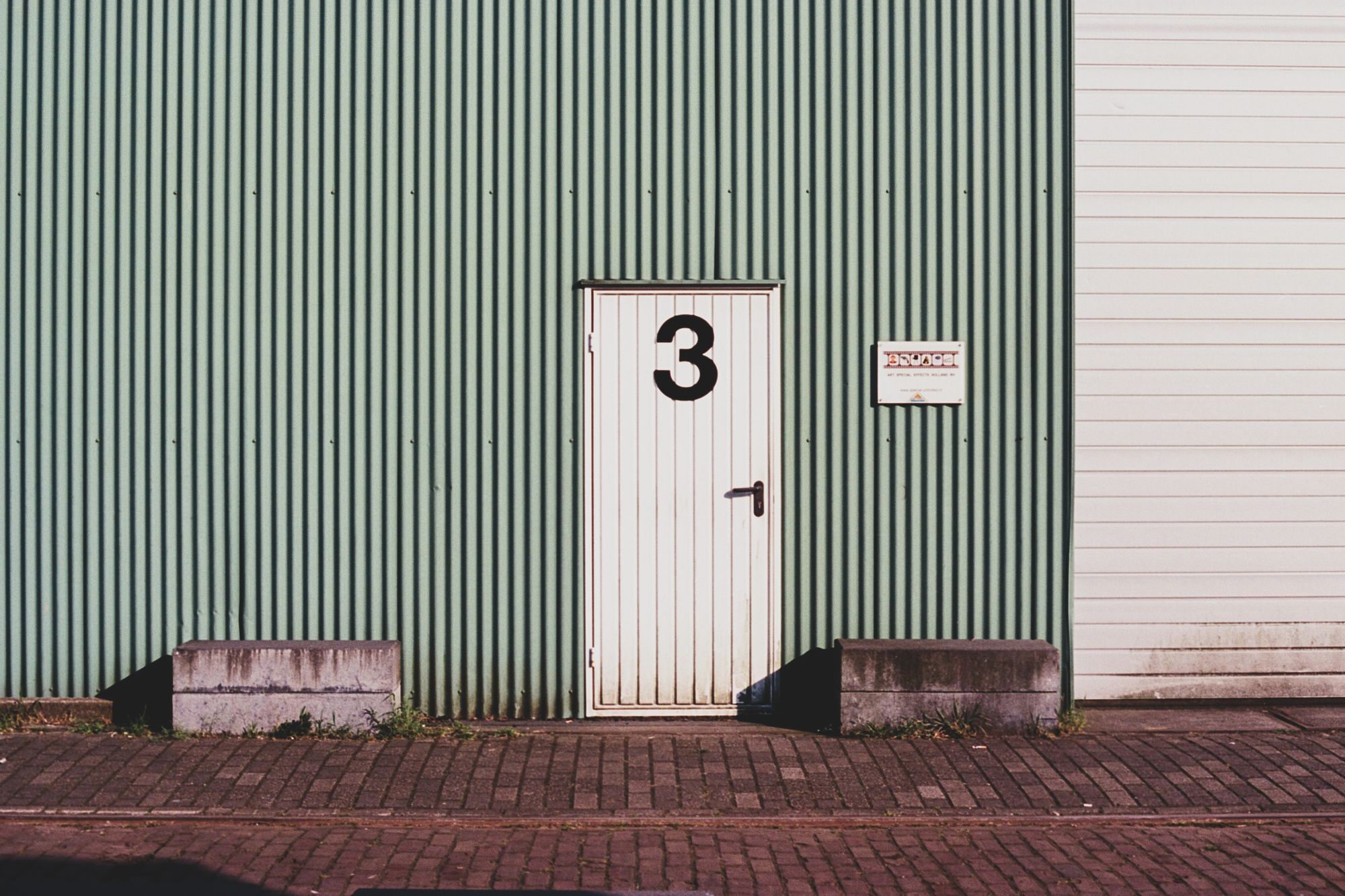 ---
What do you think it takes to be a well-rounded product marketer?

Mark: I think most well-rounded product marketers often start out as generalists, doing whatever product marketing-related projects and requests come their way, or are dictated by the maturity of the company or industry they operate in. As a generalist, the ability to juggle multiple projects at once across a variety of product marketing disciplines, sometimes getting really deep into one before bouncing out and into another, comes organically (albeit sometimes painfully too). In my opinion, this ability to keep balls of varying sizes, all rising and falling at varying speeds, in the air without dropping any, is absolutely vital to being a well-rounded product marketer.

---
What part of the role do you enjoy most and why?

Mark: Two things stand out in my mind: interviewing and chatting with customers, and developing positioning and messaging. Getting out and talking to the people who love (and sometimes hate) to use your product can teach you so much, and in my opinion, it's actually a lot of fun. Plus, I'm a chatty person so I'll never turn down a good conversation.
I know some people cringe at the prospect of developing positioning and messaging, but I thoroughly enjoy the challenge, especially if starting from scratch. There's something about seeing an empty canvas or framework and going through the steps of filling it in with the help of customers and others from across the organization that really speaks to me. I can't fully explain why. Maybe I'm a glutton for punishment.

---
If you hadn't gotten into product marketing, what would you be doing right now?

Mark: If you want the boring answer, then I'd say that I'd probably either still be in academia as a recruiter or marketer, or I'd still be in account management at an agency. If it were up to me though, I'd go back to school and pursue an automotive engineering degree. I can't put my finger on why but for some reason, I hit my 30's and became obsessed with how cars work. I never thought I'd want to be knuckle-deep in an engine bay, but apparently, I really do!

---
The life of a PMM can be pretty hectic - how do you like to unwind?

Mark: Despite the fact that keeping up with a toddler and a newborn is arguably more hectic than my day job as a PMM, I love every second of it and find that it helps me detach myself from the craziness of work. If I manage to squeeze in some time for myself, I typically spend it reading (usually about cars and racing), listening to podcasts and music, working out and going for a run, or hanging out and watching TV with my wife.

---
Watched any great shows or films lately?

Mark: I'm a big TV and movie buff, but sadly I haven't had a ton of time to dedicate to movies lately. In terms of shows, I usually have anywhere from three to ten or more on the go at one time. While it's hard to pick favorites, right now the shows I can't wait to watch when I've got the time are the Marvel Disney+ series, Top Gear, Last Week Tonight, Drive to Survive, and Schitt's Creek.

---
Last but not least - what's your favorite thing about being part of PMA?

Mark: I could probably write a couple of thousand words about the value I've gotten out of being part of the PMA community, so it's honestly really hard to pick a favorite. If I could narrow it down to two, I'd have to say having the ability to interact with other product marketers via the PMA Slack community and enrolling in the amazing and incredibly useful product marketing courses that PMA has put together. Joining the PMA community has honestly helped me so much in my career as a product marketing manager already, and I can't wait to see how it will continue to help me and other product marketers over the years to come.
---
Wow thanks, Mark - now you really got us blushing 😳  
Fancy another? Catch up with Lauren Yeoman, Product Marketing Manager at Ambit.👇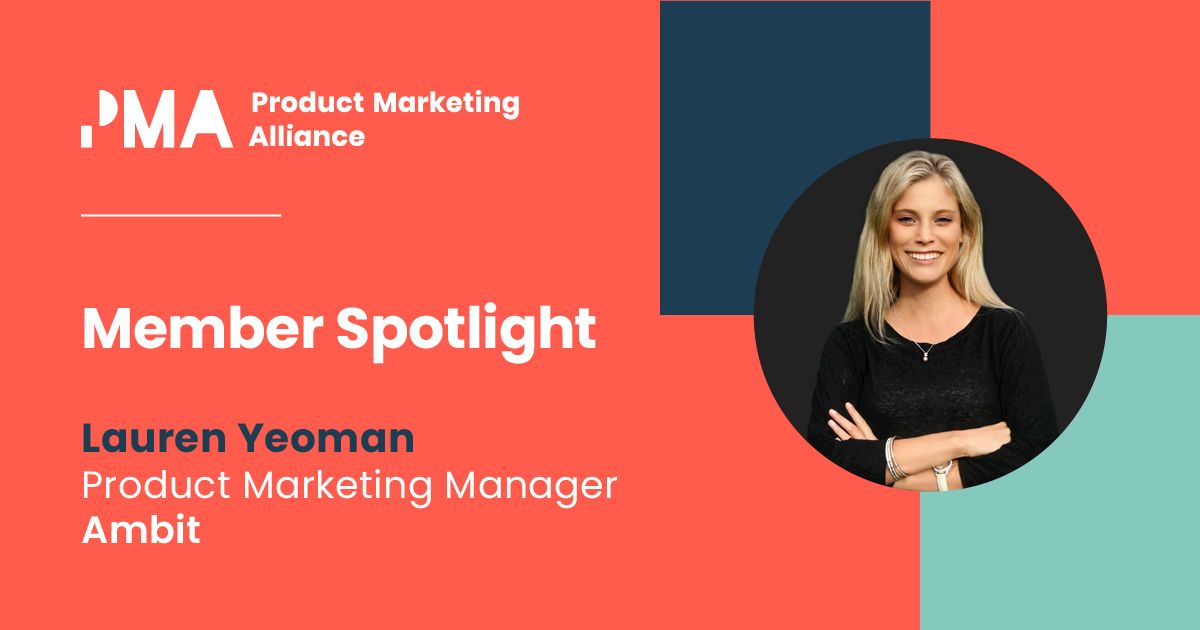 Wanna join Mark in becoming a PMA member and levelling up your product marketing powers?
You know what to do 👇
Sign up to a PMA membership plan and join the fun!