In this Member Spotlight, we hand the (virtual) mic to Sara Spink, Director of Portfolio Marketing at IQVIA Global Technology Solutions. Starting her career as an IT analyst, we find out how and why product marketing turned her head. We also tap into her first-hand advice on managing a globally distributed team, and her work around diversity and inclusion.
As a resident of sunny Florida, we also find out we'd be spending the day if we were to visit Sara across the pond. (Spoiler: we'd be eating a lot!)
"It is amazing to think about how PMA connects product marketers literally on opposite ends of the world." - Sara Spink
Can't hang about right now? Bookmark this page and tune into Sara's recent episode on the Product Marketing Life podcast on the go. 👇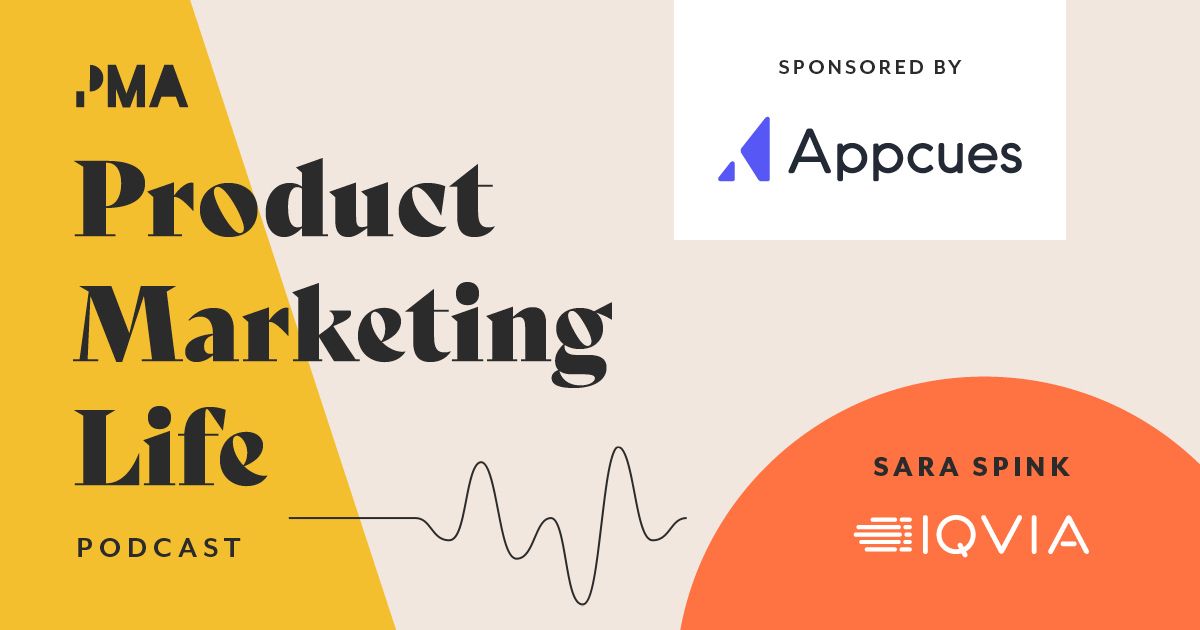 Wanna bag your own PMA Membership plan? Sign up and join us. 👋
Take it away, Sara!
---
Tell us about your career pivot into product marketing...
My career pivot into product marketing took many years of patience, perseverance, and determination to realize. While there were many twists and turns in my journey, I couldn't be happier to have found my true passion.
I was fortunate to start my career as an IT analyst at Cisco – a company that believes in empowering new hires to find their dream role. Within the IT organization, I created opportunities to flex and develop my marketing skills in ways that made a tangible impact on the business. My first foray into content creation lit a fire within me – I had the marketing bug and couldn't shake it.
After a couple of years in IT, I transitioned into the marketing organization to support the launch of Cisco's Data and Analytics portfolio. During my time as a marketing specialist, I collaborated a lot with my product marketing counterpart. I was fascinated by the highly cross-functional nature of the role. What really sold me on product marketing was the relentless focus on simplifying the complex – something that came naturally to me.
Soon after, I was recruited to lead product marketing activities for Lenovo's PC Professional Services portfolio. From there, I steadily developed my PMM knowledge and transitioned into more senior, strategic positions at various companies.
---
What is it you love so much about product marketing?
I love that there is never a boring day in the life of a product marketer. A successful product marketer relies on a broad yet specialized set of skills that require constant learning to keep fresh.
Regardless of your starting point, product marketing is a career option that builds on your existing knowledge even if you have a non-traditional background in finance, like me. I have found ways to blend creativity and finance to develop offerings that drive up-sell and cross-sell opportunities across products.
I also love that product marketing is a highly visible role as our work is displayed on the company website, pitched to customers, and shown to analysts. You also get to work with a range of stakeholders such as sales, product management, customer success, and executives.
As you rise in seniority, you can dedicate your product marketing career to a niche area such as positioning, and maybe even start your own consultancy. The opportunities are endless.
Get Positioning Certfied! 👇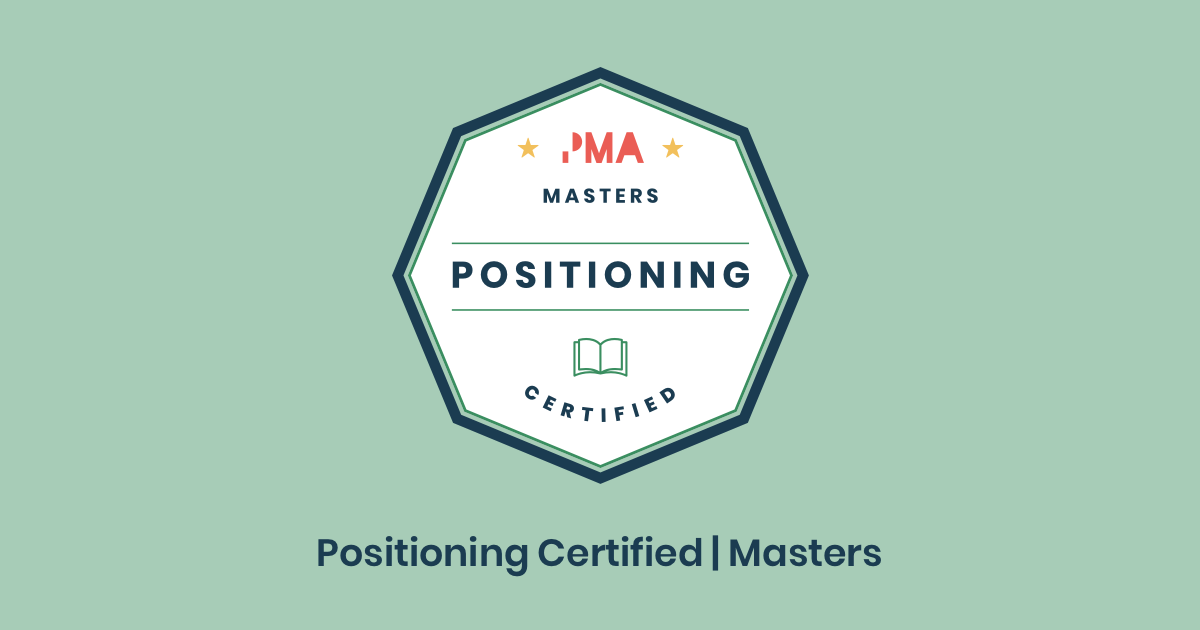 ---
You've worked in Series B startups and Global Fortune 500 companies alike - how does the product marketing function differ in your experience?
A product marketer at a Series B startup wears many hats and often has more responsibility as the PMM team can be rather small. There is more oversight and feedback on your work as it is critical to develop clear positioning and messaging that resonates with buyers, especially in the early days of your market presence. Also, the pace is much faster at a startup, which can contribute to a dynamic, exciting experience.
On the other hand, a product marketer at a Global Fortune 500 company is typically focused on traditional PMM activities as they may be supporting functions for sales enablement and competitive intelligence. You are a mini-CMO for your product or portfolio, so it is your duty to ensure marketing activities contribute to the financial goals of the business unit. You also get to spend more time building and managing internal stakeholder relationships, as you would with a customer.
---
What are your 3 top tips on managing a global team successfully?
Overcommunicate - the worst thing for team morale is to be unintentionally left out of important updates. Establish a recurring team meeting and alternate start times to accommodate various time zones. Set up a spreadsheet that gives you a high-level overview of activities across teams and projects.
Clarify responsibilities and processes - work with each team member to ensure they understand their unique role in bringing a project to life. Establish clear processes for providing guidance, reviewing work, and incorporating feedback.
Celebrate wins - a well-oiled product marketing engine is not possible without a focused and hardworking team. Give credit where credit is due. Recognize a job well done to inspire other team members and continually push the team to invest in their growth and development.
---
What advice would you give to somebody looking to climb the PMM career ladder?
My biggest advice is to not be overly focused on climbing the ladder. The title and associated financial benefits will come when you dedicate yourself to improving your craft and becoming the best product marketer you can be.
Don't underestimate the power of your network. Spend time each week meeting like-minded product marketers inside and outside your company. You will mature as a PMM as you learn about new industries, innovative technologies, and best practices.
I also highly recommend taking as many product marketing courses as you can even if you feel confident in the subject matter. Certifications offered by the product marketing alliance will only add to your credibility and improve your marketability.
Check out all of our courses right here! 🤓👇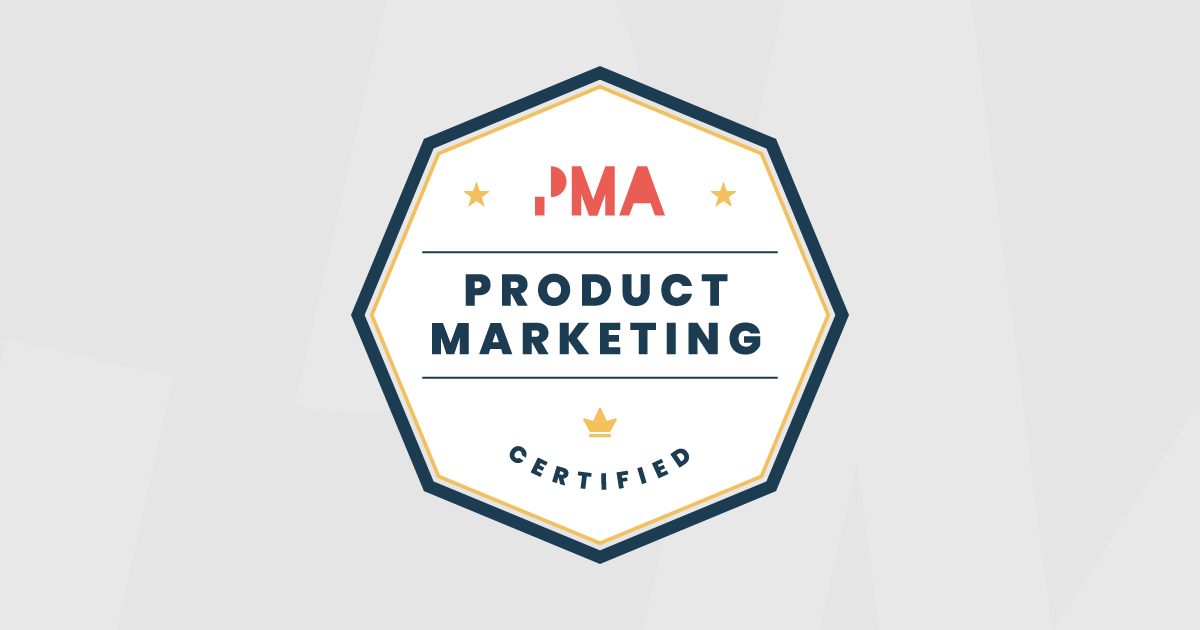 ---
Tell us more about your work in diversity and inclusion...
As an active member of the Race, Ethnicity, and Cultural Heritage employee resource group at IQVIA, I play an active role in cultivating a culture where diverse viewpoints are celebrated. As a global organization, it is incredibly important to ensure we are considerate of regional nuances and provide equal opportunities for growth and development, regardless of where an employee is located.
---
How do you like to spend your spare time?
In my free time, I sponsor humanitarian and disaster relief efforts through Women for Women international, provide pro bono resume editing and interview practice, act as a mentor for other product marketers. I love living the beach life in fabulous Florida. I'm also a book nerd; I'm currently reading Brene Brown's Dare to Lead.
---
If we were to visit you in Florida - how would we spend the day?
We would start the day with breakfast on the beach at Lucky Fish - the latest addition to the thriving restaurant scene in Pompano. With our bellies full, we would play a leisurely game of bocce ball (very popular with the retirement community in South Florida).
Next, we would drive a short 20 minutes to Fort Lauderdale where we would spend the afternoon parasailing on a charter boat. Later in the afternoon, we would head down to Las Olas where there are endless international cuisine options from Cuban to Indian and everything in between.
We would end the evening with a cocktail at a newly opened rooftop bar in Pompano, followed by some ice cream from the local creamery.
Sign us up, Sara! 😎 🍹🍦
---
Give a shoutout to someone awesome you've met through PMA…
Huge shout out to Bree Bunzel, instructor for the PMA Customer Advisory Board certification. I reached out to Bree after reading her thought-provoking blog about the struggles faced by Asian Americans, which deeply resonated with me. It is amazing to think about how PMA connects product marketers literally on opposite ends of the world.
Catch up with Bree's episode on the Product Marketing Life podcast! 🎧 👇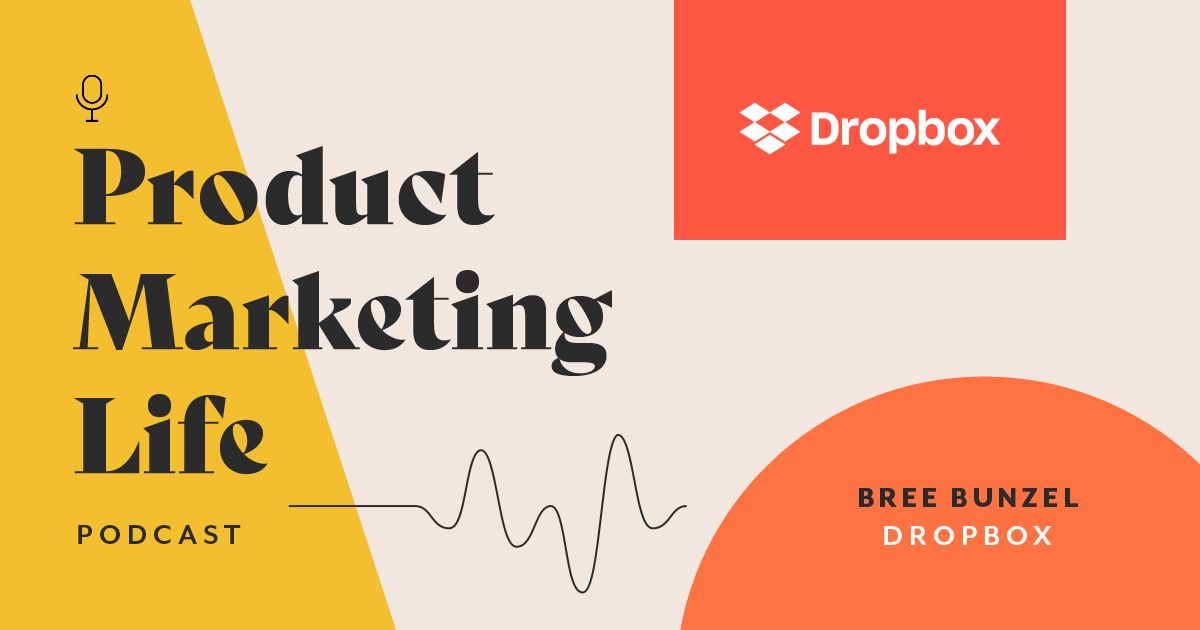 ---
What is your favorite thing about your Product Marketing Alliance membership?
PMA is being led by a fantastic group of leaders who are driven by the sole purpose of equipping product marketers with the skills and knowledge they need to succeed.
My favorite thing about being a PMA member is that it provides a forum for product marketers across industries to come together to share their experiences, learnings, and goals to move the product marketing role forward.
I also enjoy the research reports produced by PMA that shed light on the state of product marketing. I always find them highly insightful and share them with my extended team. I'm looking forward to the Product Marketing Leadership course that is on pre-order right now!
Join Sara (and 1000s of others) in taking our brand new Leadership course! 👇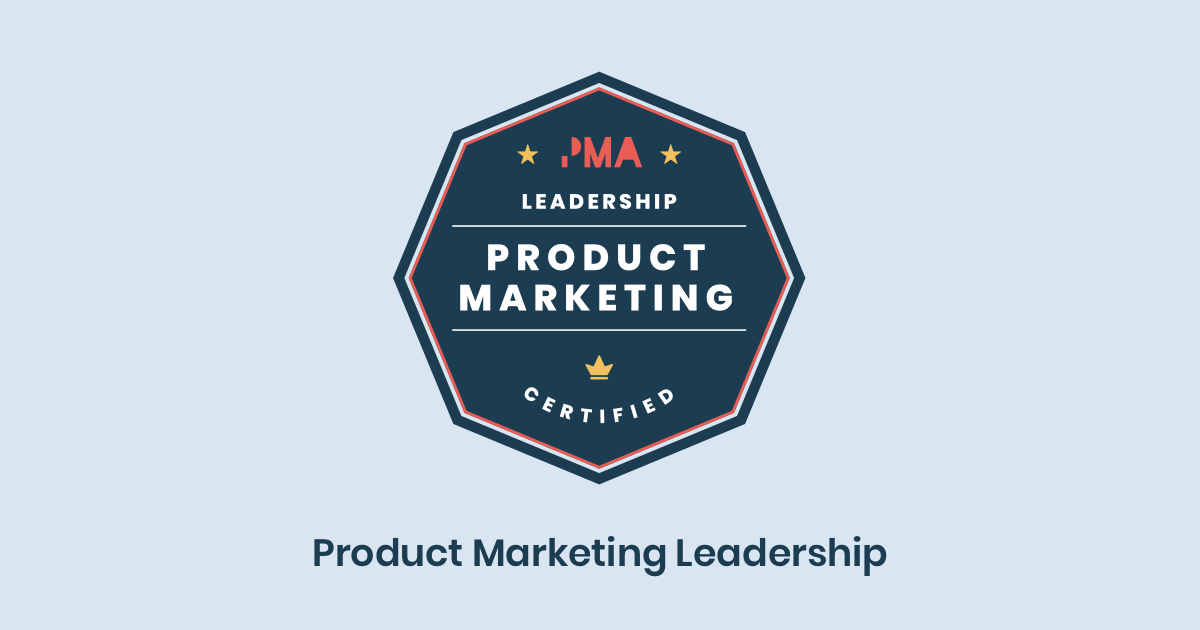 ---
Fancy another? Catch up with Louise Dunne, Product Marketing Manager at Linnworks. 👇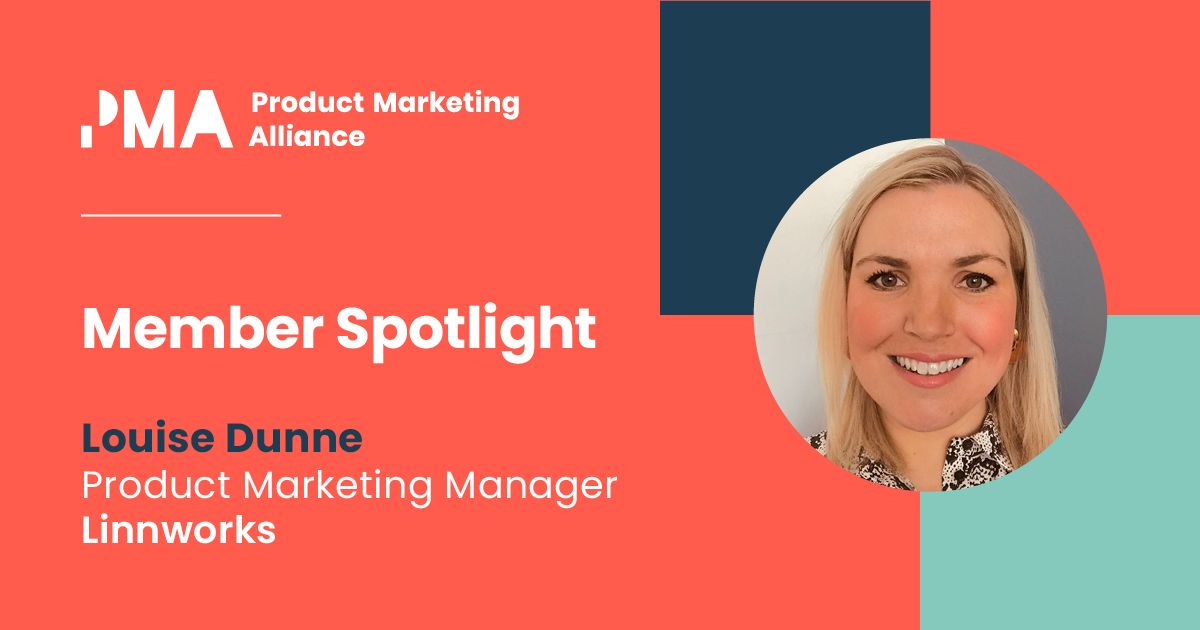 Stay in the loop with all of our Member Spotlights to find out more about the people behind the PMMs.