New to multi-channel marketing? We've got some guides for you. Starting out with account-based marketing? We've got some tools for you. Not sure when to launch a new product on your site? We've got some advice for you. And more.

Got a question? Head here to get some answers of your own.
---
Q. Does anyone have any good "intro to multichannel marketing" resources?

A. Here are a few we found and vetted:

---
Q. CMS question. What are people's favourite feature-rich, statically generated alternatives to Wordpress? I'd prefer less technical.

A. Some suggestions from PMA Slack:

---
Q. At what point do you begin to market new products on your website? When they're ready to ship? When beta clients have results?

A. This'll inevitably vary from product-to-product and there are a couple of options:

1. As eluded to in the question, you could add the product once you've a) got something people can actually use, and b) received feedback and removed any potential bugs. Never launch before b, it could do more harm than good.

For example, if you launched today with glitches yes, you might make a few sales, but those sales could bite you in the ass if people complain, leave and review you poorly to others. Waiting three weeks till the product's polished will delay sales in the short-term but boost them in the long-term.

2. If you want to drum up a bit of noise and get people to register their interest in advance, you could soft launch something on your site before it's ready for use.

However, just make sure you position it right (you'll pee people off if they sign-up for something that doesn't resemble the final product) and include a call-to-action - i.e. "Pop your email address here and we'll let you know as soon as it's live".

Another important thing to consider is the readiness of your customer service and sales teams. If someone calls up one of your reps asking for more info you're not going to leave a good impression if they're unable to help - or worse, have no idea what the other person's talking about!

So, whether the product's ready to buy or not, before you put anything on your website, it's essential you properly train and brief any customer and prospect-facing teams.

---
Q. How do you identify the right 'volume' for announcing launches of different tiers and the appropriate channels to use?

A. Here's a simple framework from Intercom on which launches to focus on and how (shout out to Ali Hanyaloglu for bringing this one to our attention!):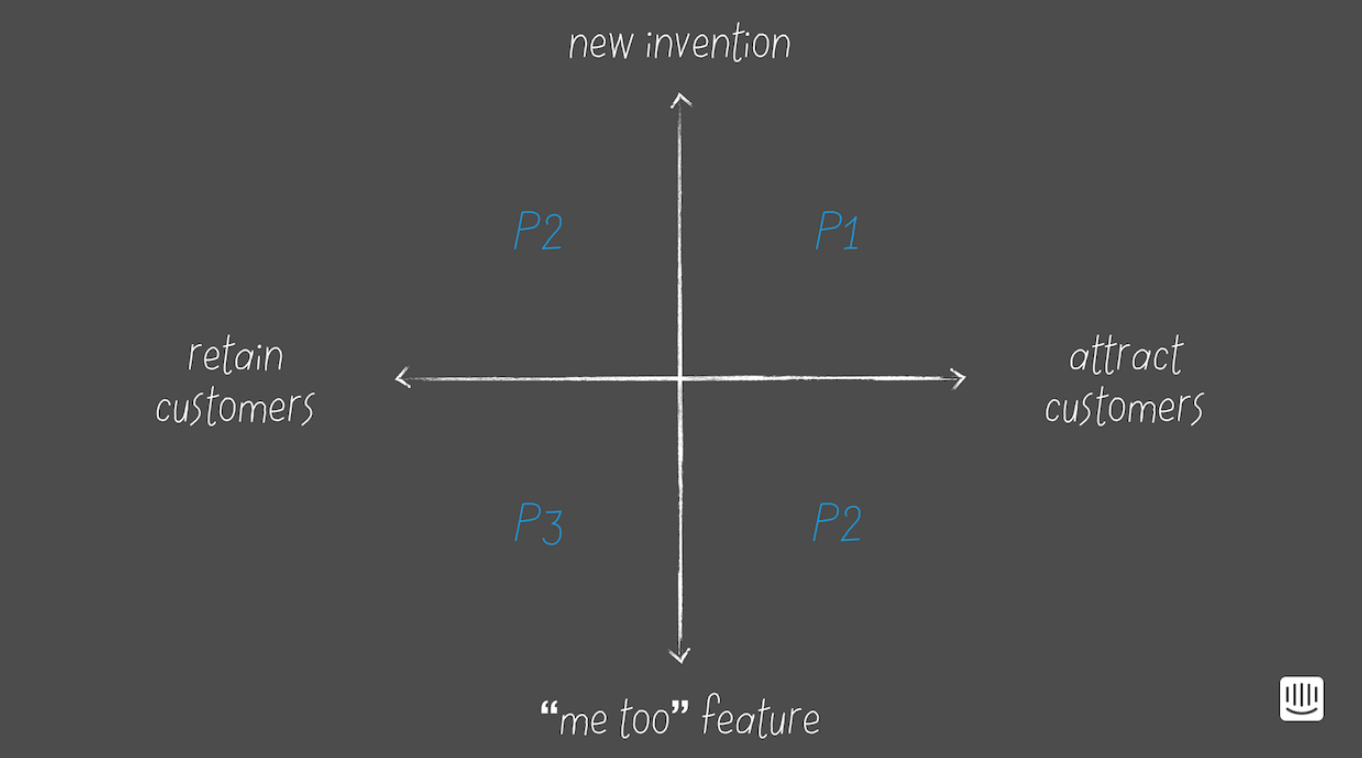 P1 = big announcement including page updates, in-app messages, email, video, a new landing page and press coverage.


P2 = slightly lower-level announcement including all the same as P1, excluding press coverage.


P3 = small-scale announcement involving page changes and in-app messages.

For more detail, head over to their blog on 'Prioritizing product announcements in a SaaS world'.
---
Q. What is the best tool for account-based marketing? I'm currently looking at Triblio.

A. These were put forward by fellow PMAers:

And here are a few that come well-reviewed online: