As always, our Slack channel's been bursting at the seams with all sorts of awesome product marketing questions this week. For the 13th edition of our ongoing series though, we'll be focussing on:

Reporting structures,
Comparison pages,
Competitor pricing,
Messaging hierarchies, and
Inbound vs outbound marketing.

---
Q: I'm just looking to canvas if people have separate sales enablement roles within their organization and whether they sit as part of the product/product marketing function or separately as part of sales/sales ops? We recently hired a Sales Enablement Manager and there's some debate as to who they should report into.

A: From past experiences, the general consensus is sales/sales ops...there is a caveat to this though and that's dependent on the nitty-gritty of the person's role. For example, if the bulk of their job will be training, demos, general support etc. it probably would make more sense for them to slot under sales.

However, if they'd be spending most of their time creating product marketing content and need a close-knit relationship with both product and product marketing, it'd perhaps make more sense for them to sit with you.

A bit vague, we know, but it all depends. Our advice would be to break the role down, see where the core responsibilities lie and then make a logical conclusion from that.

Another consideration worth taking into account is the relationship you've got with your sales teams. If you've got a great set-up with them then it might not matter all too much, but if there's a bit of friction there (in the sense they don't take all too well to other departments sticking their ore in), it could be worthwhile sticking the new recruit closer to the sales side of things to forge that inside relationship and increase receptiveness.
---
Q: I'm working on some competitor comparison content that will eventually be sales enablement sheets and campaign landing pages that we could put some PPC behind. I wondered if anyone has any good B2B SaaS examples for great [product] vs [product] pages?

A: Here are a few contenders that were put forward on Slack:

And here are some we found ourselves:

---
Q: What is everyone's favourite tool/software? I know a lot of people use LinkedIn for interviews and Excel, but what else do you use?

A: All we'll say to this one is watch this space. We've been beavering away behind the scenes and we'll soon have the answers to everyone's tool-related questions. In one place.
---
Q: When it comes to figuring out competitive pricing for a new product, what is everyone's approach to researching the existing market? Especially in B2B, sometimes it's really hard to get to actual numbers for competitive products.

A: There were a few tried and tested techniques put forward but to summarise:

Debriefing new hires who've come from a competitor
Asking prospects or customers in win/loss interviews
Doing deep web searches in the hope of coming across a proposal or sales presentation

Tip: "I've found using "filetype:pdf" or trying things like ppt, pptx, etc. helpful as you can typically find deep links to datasheets or other stuff that is often too buried in results."
- Alec Pinkham, Director of Product Marketing at AppNeta
Reddit - although not always up-to-date, people are usually pretty transparent
If you're selling to local or state governments, all proposals/bids for tech services should be publicly available on their site.
---
Q: Does anyone have a killer messaging hierarchy template they are using to put their core value propositions into practice?

A: Okay, so here are a few we quite liked (ranging in complexity) for you to tweak, steal and take inspiration from: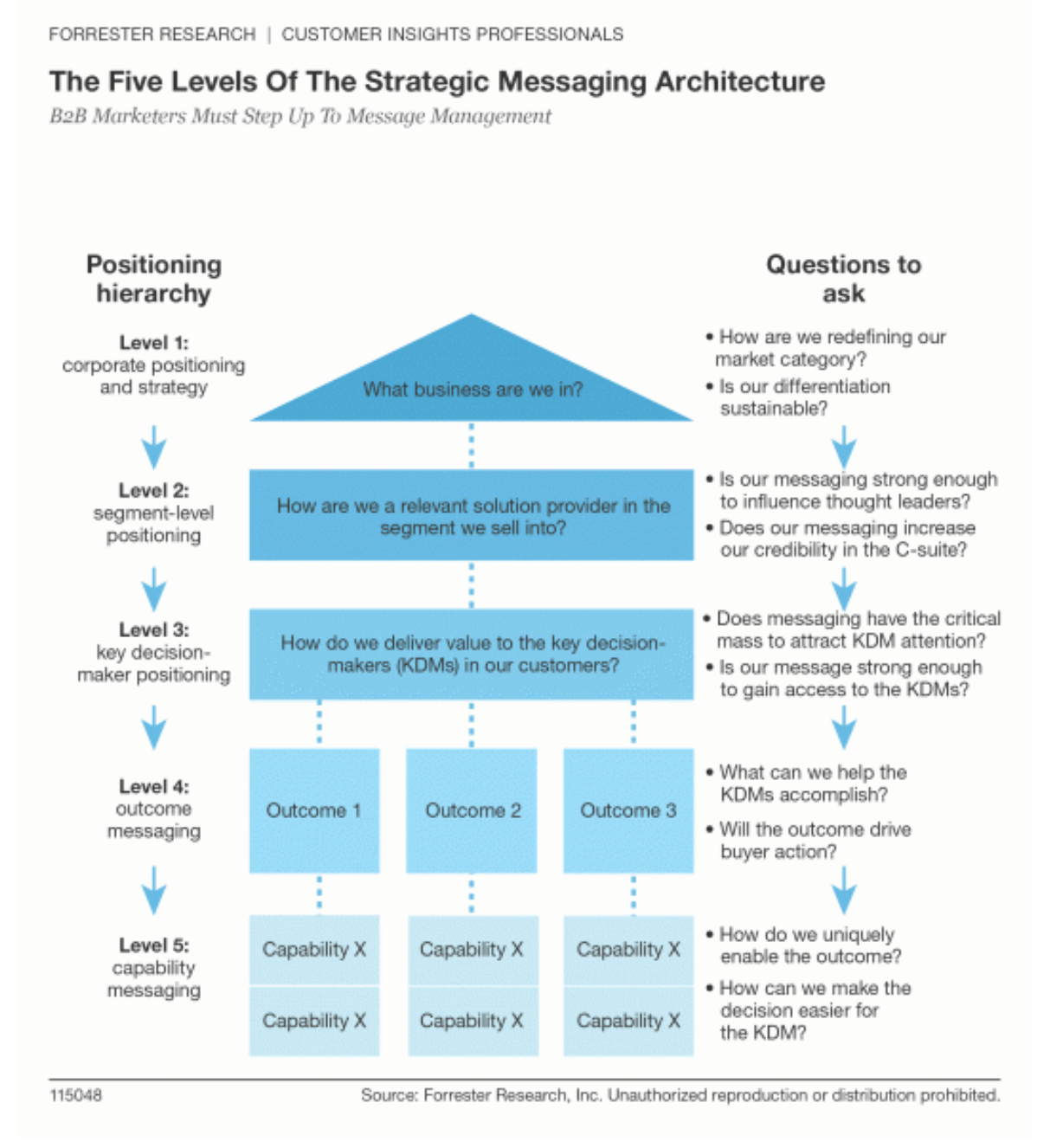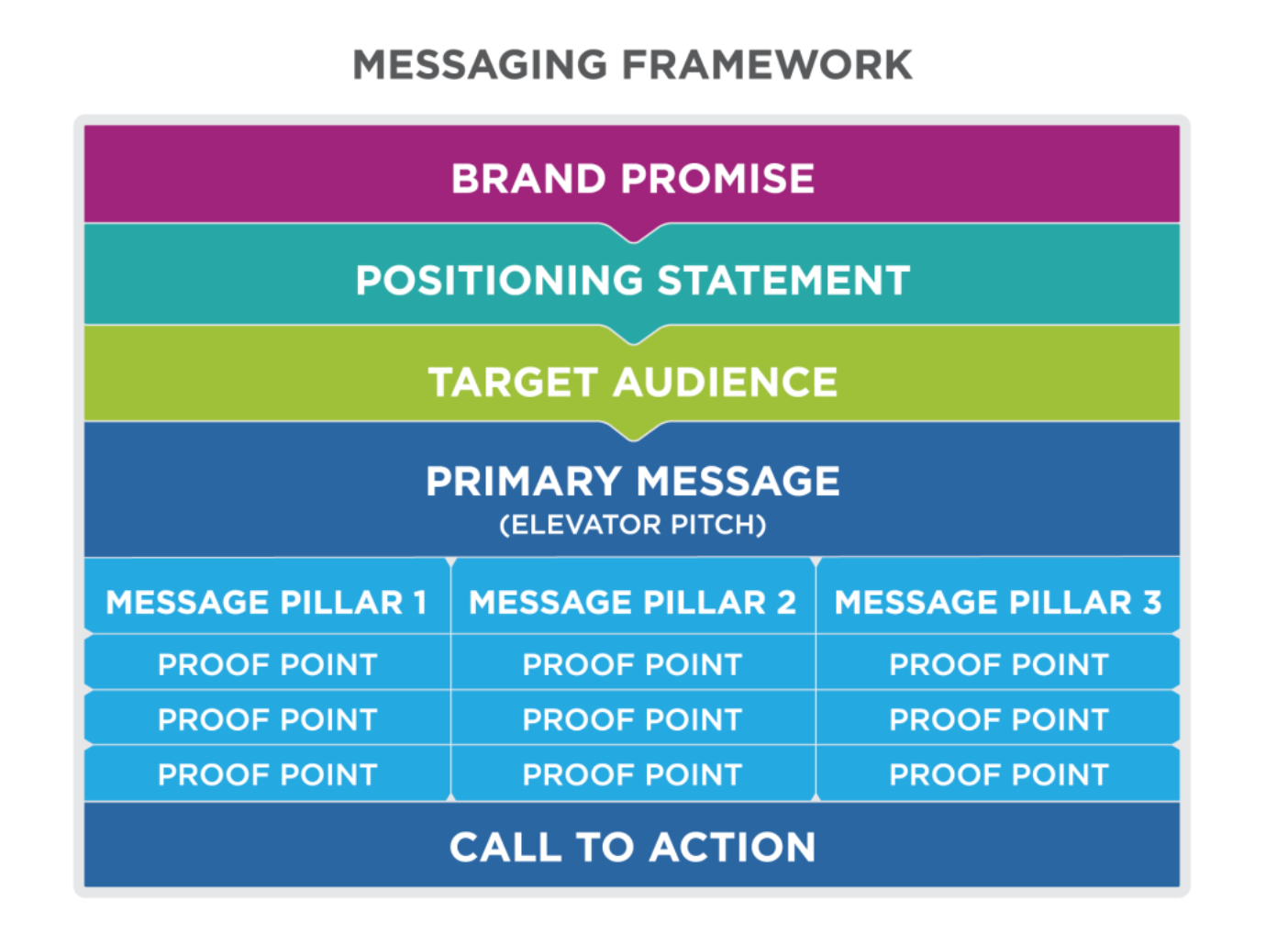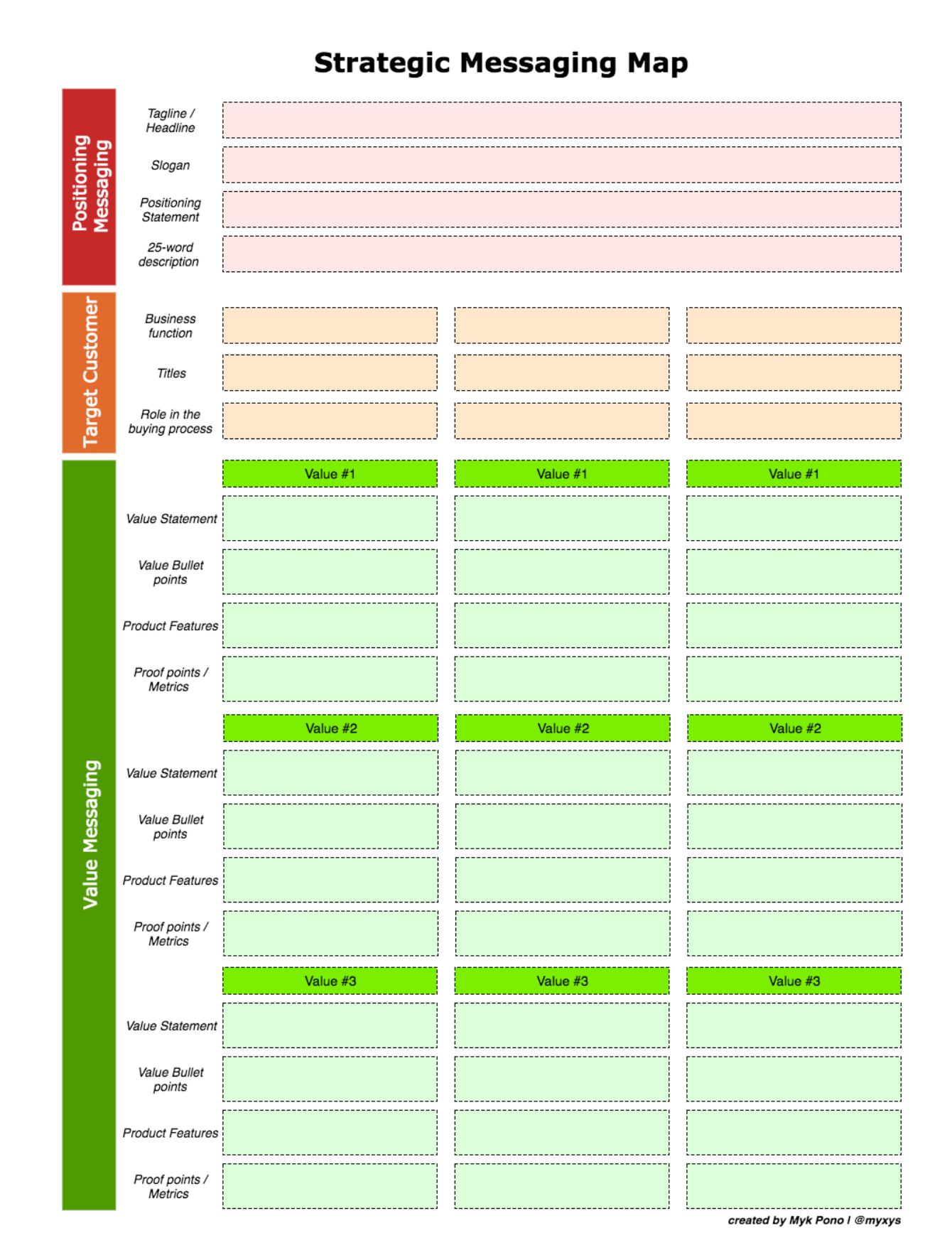 ---
Can anyone share their opinions on inbound vs outbound marketing for a B2B tech startup (spin-off from another company so has product and customers in the field and now building out a SaaS business model)? I'm thinking it's better to focus on outbound vs SEO.

The problem with putting inbound tactics like SEO on the backburner is they take time to implement and yield results. Something you do today might not come into effect for another six months', so, ideally, it should be something that's continually being worked on bit by bit behind the scenes.

We've seen SEO come up a few times recently so watch this space, we'll cover it in more detail on the blog soon.

In answer to the rest of the question, courtesy of Jeff Curie, here's a high-level, seven-step approach you could take:

Build an SDR team to test your messaging and market criteria.
Create an opt-in list and start nurturing those contacts down your sales funnel via an email marketing campaign.
Use the same addresses for highly targeted ad placements.
Put together a bunch of thought leadership pieces with a view of getting them published in the places your target market are.
If you run events or attend conferences, hand out those same thought leadership pieces to a) raise awareness and b) gather more opt-ins.
Reuse said content again in the form of a blog series or video, for example, to bolster your on-site content and organic visibility.
Set-up a series of multi-touch retargeting campaigns to keep your message front of mind and draw prospects back to your product.

---
What product marketing questions are on your mind? For on the spot answers or to be featured in next week's round-up, head here, get yourself signed up (for free) and join in the conversation.