From polls and tool requests to sanity checks and launch matrices, there was a real mix of conversations going off in Slack this week. If you're not already in on the action, do something about it here.
Q: Let me know if I'm alone here, but do other folks get a lot of requests for email copy from sales about an upcoming event, launch, or sales play? Despite the fact we develop launch and event strategies that incorporate organic social, paid social, automated email blasts, etc., I still get a lot of one-off requests from sales asking for email copy that point to our existing campaigns. Is that something you push back on? I feel like this is something Sales can handle themselves.
A: The consensus here is you're not alone and a lot of product marketers face the same issue. On the one hand, it can be dangerous to completely push back because then you never know what sales are sending out - we covered the pitfalls of this here. But on the other, you don't want to give an inch and they take a mile.

To reach that happy middle point where you're not feeling like you're doing their job for them and they're not distorting your product's message, it might be worth including a template specifically for sales in your pre-launch package. It doesn't have to be prescriptive or too long (they'll likely tweak elements of it themselves, anyway), but just a framework for them to pull from should hopefully help stop them niggly, one-off requests.
---
Q: What software/tool do your teams use to create landing pages?

A: We're glad you asked. Check out our Product Marketing Tools of Choice report, there are tonnes of tried and tested tools listed. Here are just some of them:

Unbounce
Leadpages
Instapage
Wishpond
HubSpot
ConvertKit
VerticalResponse
GetResponse.
---
Q: Who owns in-app messaging in your org?

A: So this one was a poll and the majority (53%) of people said Product. Around a third (36%) said Marketing, 8% answered Customer Success and the rest responded with:

"It depends on the message. Customer Success uses it to inform about dates our office will be closed etc., I (PMM) use it for product launches."

"Product owns implementation and product marketing own building and creating the messages. It's typically hard to accomplish without at least some product involvement."

"Shared responsibility - it's a medium that can be used to communicate support issues, new features, product activity alerts, etc. So, however many different kinds of things you are communicating, that many teams end up involved."
---
Q: We've just started Product Marketing at my company and so I want to add in a system of grading releases and assigning certain tactics against them. As an example, a release with minor bug fixes may get some simple release notes and internal circulation, whereas a big new feature may have a social campaign, email update, etc. Does anybody have anything they can share that may help?

A: Here's a really handy matrix that was put forward in Slack (shoutout to Conrad Yu for sharing!):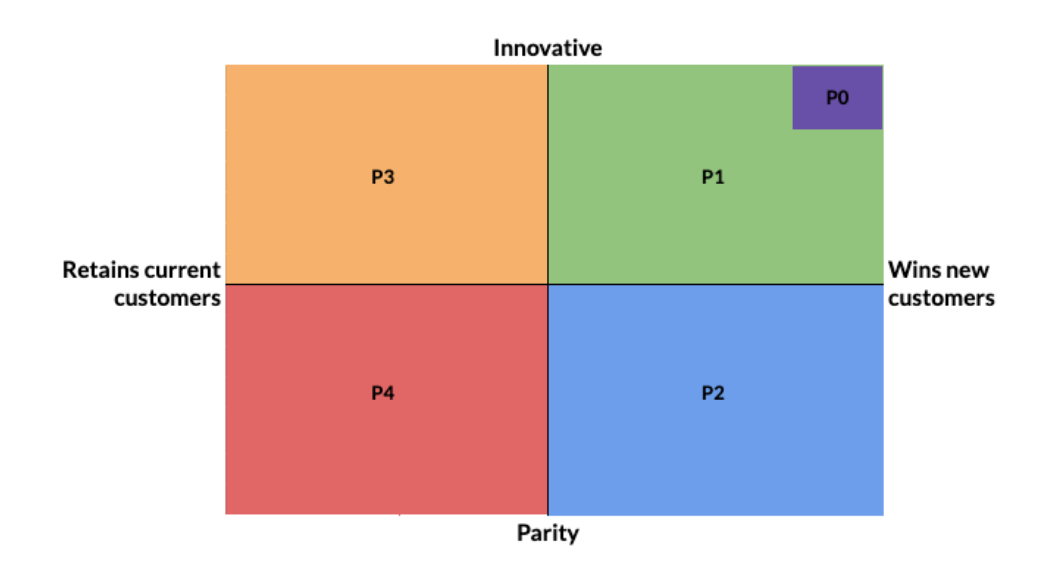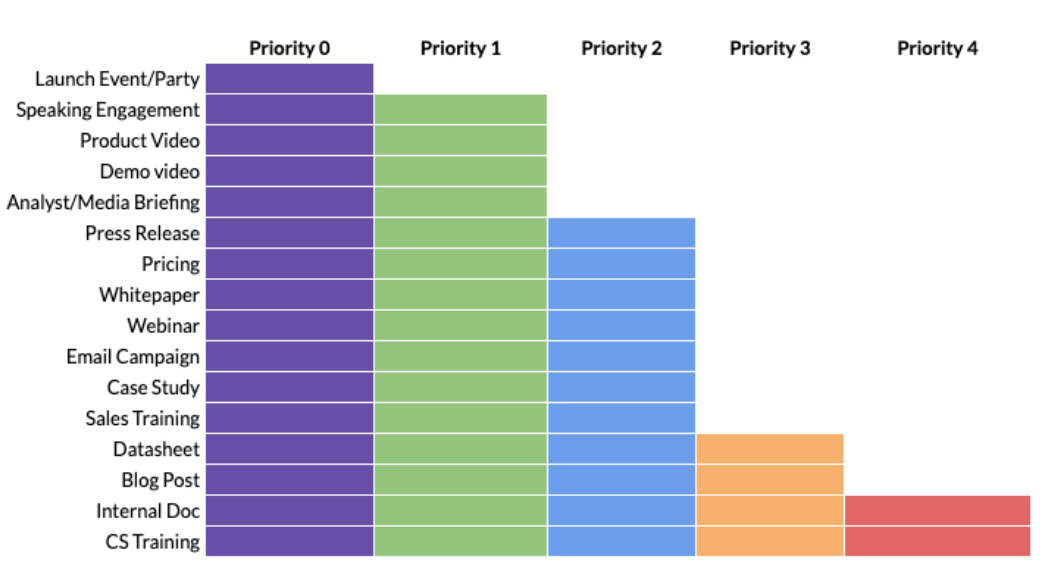 ---
Q: It seems like there may be some overlaps between product marketing and corporate branding for GTM toolkits and the website. We've only recently started the product marketing function in our company. Does anyone have any suggestions on how we can deal with that/how you balance it with the corporate branding?

A: In theory, this should be quite easy to distinguish. Your company's corporate branding is the overarching guideline that, essentially, everyone in the company has to follow and everything you do should really fall under that framework - whether that be the tone of voice, on-page aesthetics, organisation values, etc.

If you think of it from a holistic and user-centric perspective, it wouldn't make sense to have 80% of the website framed one way, and 20% another - things would start to look disjointed and you want everything to be clearly connected. Corporate branding guidelines are pretty essential in ensuring that seamlessness.

Although product marketing probably won't be in charge of creating that corporate branding piece, if it's a new function and you're finding your persona work just doesn't reflect the company's current image, there's definitely an argument to say you should put forward a case for the branding to be revisited as a whole, incorporating your research.