Wondering what info to include in your one-pager? Or how to make sure your sales teams are positioning your products right? You're not the only one. With a bit of help from fellow PMAers we've answered all that and more in this week's round-up.
P.S. If you want to ask and answer questions yourself just head over to our product marketing slack community.
---
Q: Does anyone have any templates or advice for a new product launch?

A: This priority matrix from Intercom proved pretty popular among PMAers.
And here are a few bits of advice from us:
1. Think outside the box. If you've got something groundbreaking, go bigger than the bog-standard press release and really take the time to think about something that'll cut through the noise.
2. Without wanting to state the obvious, nail your messaging and positioning before you even think about going to launch. Make sure you've answered key questions like:

What problem does your product/service solve?
Why did the problem need solving?
How does it actually solve it?
What makes it better than anyone else's solution?
These will shape your positioning and feed into your messaging. Talking of messaging, here's a handy template to steer your efforts: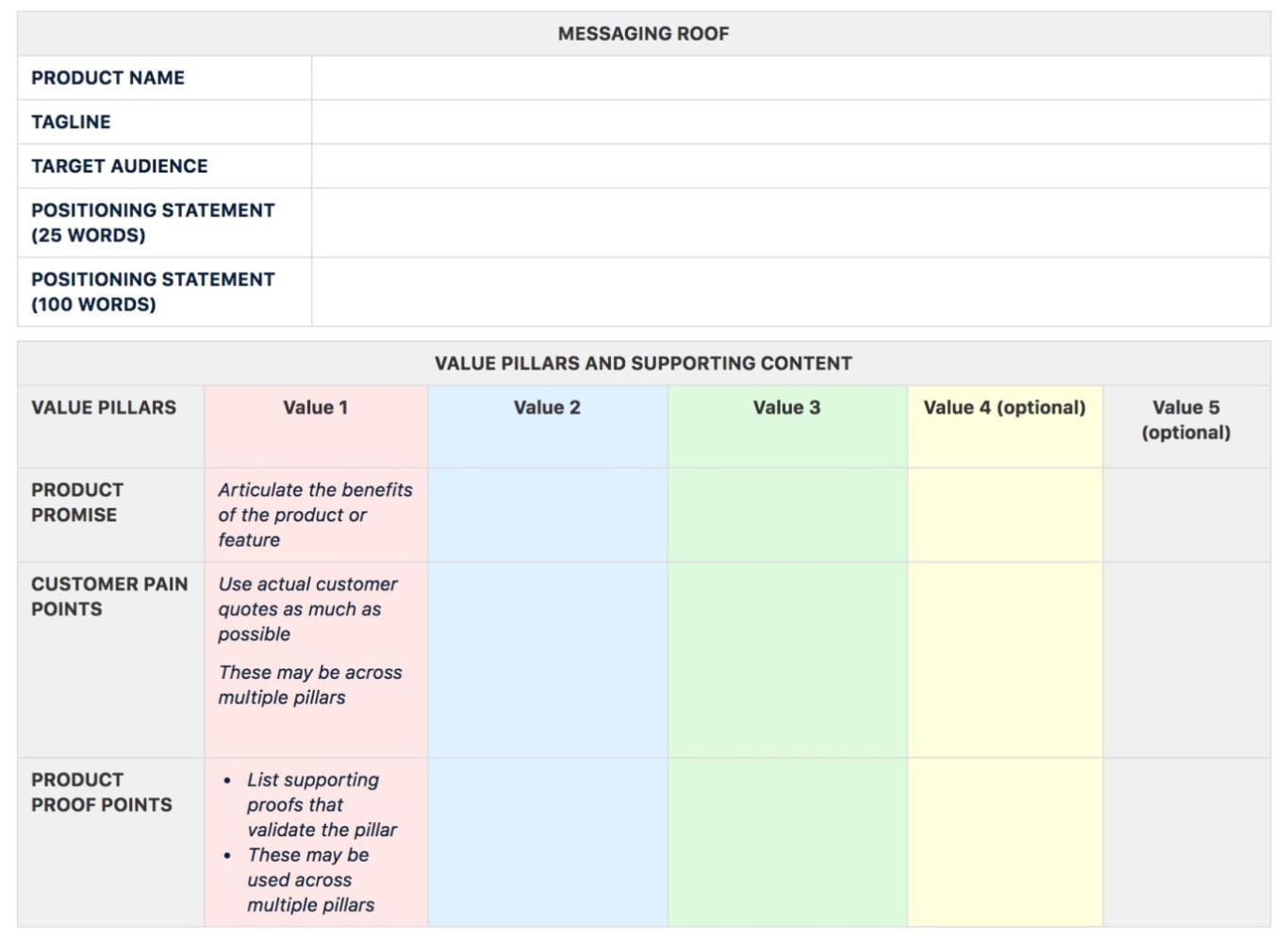 3. Lack of resource is the main reason product launches flop, so define what a successful launch looks like and map out the resources and funds you need to achieve it.
4. Communicate, communicate, communicate. Store everything in one central hub, make sure everyone knows where it is and keep people up-to-date with your progress. To streamline future product launches it might be worth knocking up some templates.
5. Document your roadmap, be realistic with your timeframes and let people know if there are any changes - promptly.
---
Q: I'm helping a very early stage start-up build-up their digital audience. Does anyone have any recommendations on what to do to quickly reach out to the right audience? We're thinking about curating an email list of the target audience and sending them a blast email. Is that a good way? Do you have any recommendations on where to get such a list?
A: Buying a list of contacts probably isn't the best way to go about it. For starters, it's against most email service providers' terms of service, but it's also just not how consumers like to be approached.
Sustainable success can't be achieved overnight so your best bet is to invest in more organic alternatives, like:

Running an event,
Hosting a webinar,
Putting a social media (paid and organic) strategy together, or
Creating something like a whitepaper and putting it behind an email capture form.
To name just a few. They'll help you attract the right type of prospect in the right way.
---
Q: Does anyone have an example of an external one-pager they've created for a product launch that they like? Or an overview of what's included in the one-pager?
A: In terms of what you need to include put yourself in your prospect's shoes and cover: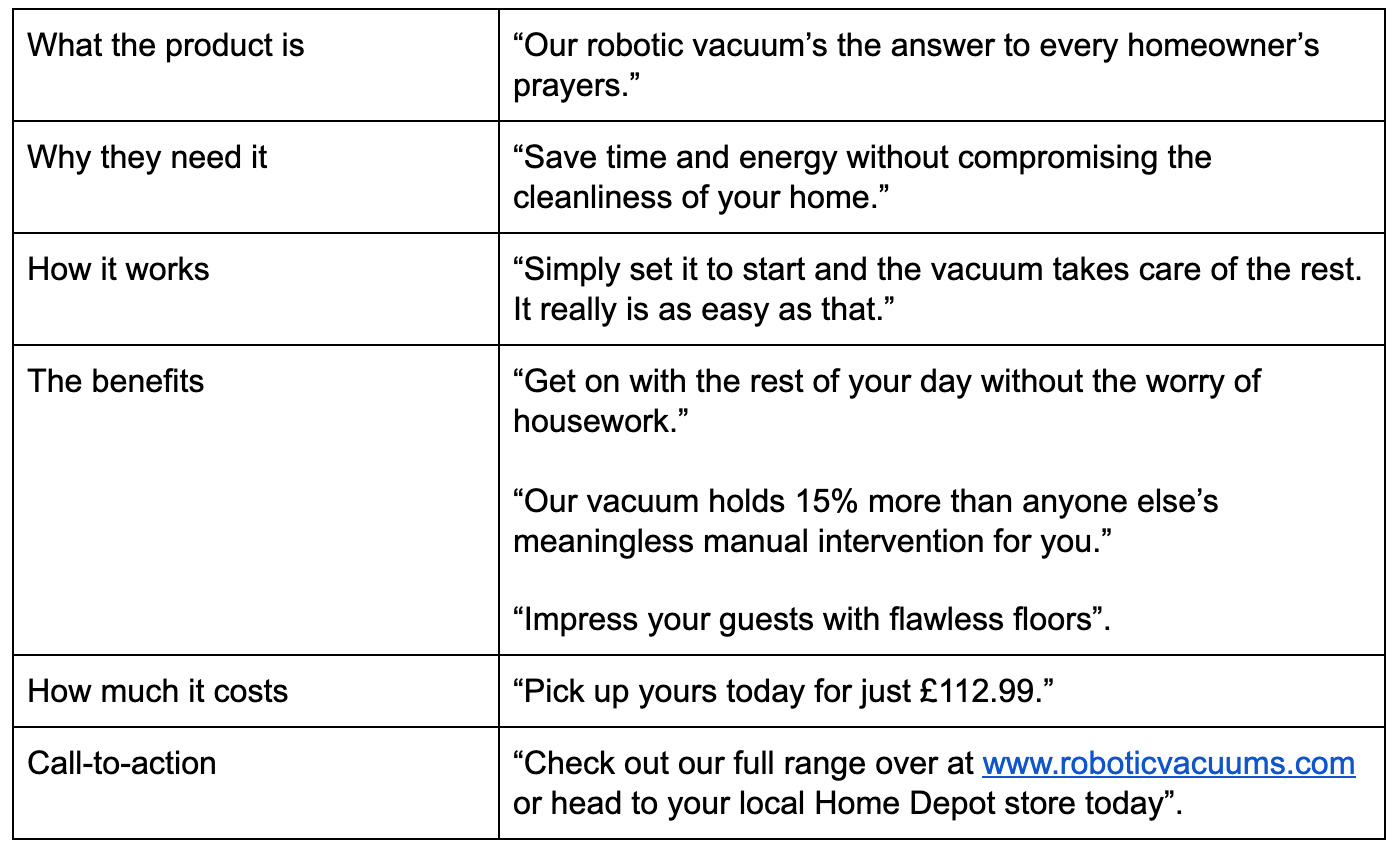 ---
Q: I'm currently trying to put together a launch plan for some new product releases that will see us going from a single product offering to multi-product/ecosystem (that also opens us up into new markets/segments). Does anyone have any advice?

A: Shout out to Tim Hinds for his awesome advice! Here's his step-by-step approach:
1. Figure out your positioning for each new product.
2. Determine if the original product's at the same level as the new product or morphs into a platform.
3. Create platform/portfolio positioning.
4. Shift the company's positioning to reflect the new platform/portfolio positioning.
5. Plan out all your messaging changes and where you need to make them (like your website, sales pitches, emails, etc.)
---
Q: Does anyone know what the average response rate to NPS surveys is in B2B SaaS?
A: Great question. Here's what some of our PMAers have seen:

40% (with an incentive to complete)
7% (without an incentive)
Consistently 12% with surfacing in-app
18-20% with an incentive of the chance to win $500.
---
Q: I'm curious to know if anyone has any experience with any lightweight and/or cheap email/marketing automation solutions? Integration with Salesforce and WordPress would be ideal.
A: Some recommended, more wallet-friendly alternatives include:

For tons more tried and tested tool recommendations, check out our Product Marketing Tools of Choice Directory.
---
Q: How do people keep their product up to a high standard for their sales teams? Especially when the product grows and new launches happen almost every one to two months?

A: The key here is bringing them in not just the day before the launch, but getting them bought into the process and invested into the benefits.
Then, once you've actually defined the product (messaging, positioning, benefits, etc.) it's a good idea to put some sales-specific collateral together - slides, one-pagers, videos, that kind of thing; it'll give them a continual steer and reminder of all the key bits they need to know.
Tip: to really engage everyone think about having a bit of fun with things like videos. After all, no-one wants to sit down and listen to a drab video for two minutes, do they?
Don't forget the face-to-face element either. Running a training session's a great way for you to get everything you want to get across, across, and for them to ask any questions. One of our PMAers had a great idea to empower your sales team by asking them to run the session - just make sure they're clued up and someone from your team's there to support.
And finally, if your product portfolio's continually expanding it might be worth running periodic refreshers to make sure older products aren't getting diluted.
Tip: create a central hub everyone can access to store old and new product information. That way, people are free to re-educate themselves as and when they feel they need it, too.
If you're looking for a tools to aid your efforts, here are 22 sales enablement tools that come recommended by the community.