In the 2021 State of Product Marketing report, we asked PMMs about their job roles previous to product marketing. In the results, we noticed a significant trend where many transitioned from marketing or sales. Already, this shows a shared connection between all three roles, but it doesn't show why it's so important for these roles to work together, or how to do so more effectively.
In this article, we'll be taking a deeper look at important topics around this relationship between product marketing, sales, and marketing, including:
Holly Watson, Senior Product Marketing Manager at Amazon Web Services, and Devon O'Rourke, Founder and Managing Partner at Fluvio had an incredibly insightful conversation surrounding the relationship between product marketing, sales, and marketing in an episode of the podcast series, Ready, Set, Go-To-Market. Here is what they had to say…
Why the relationship between product marketing, sales, and marketing is so important
Holly: The relationship with sales and marketing is super crucial to product marketing managers. Can you tell us why?
Devon: The way I look at product marketing when I try to break it down in an easily digestible way, is as follows: it's inbound and outbound work. With marketing and sales, those two departments are supercritical on anything happening outbound. But I also think they're equally as important in the inbound work that product marketers do.
For outbound, all of the narrative development, the positioning, the strategic sort of messaging that we work on, none of that can actually get in front of customers or prospects without marketing or sales. So, you need to have a super-tight working relationship with those departments; they're the megaphone that enables you to get in front of the right folks, whether it's their prospects or their existing customers. Ultimately, our work can't go anywhere if we don't have the go-to-market arms that sales and marketing represent.
And then, I think something that's often overlooked is the importance of inbound. Without the sales or marketing folks who're looking at data, customers coming into the website, inbound leads, etc., product marketers are unable to listen to the marketplace, prospects, potential customers, or existing customers. And they're not able to understand what product needs to think about in shaping their roadmap, what pain points they're coming up against, or features that you need to build to be successful when you onboard new clients.
And so a lot of that intelligence that product marketing brings to the product org is built on by using inputs from sales and marketing. I think both outbound and inbound work are hugely important.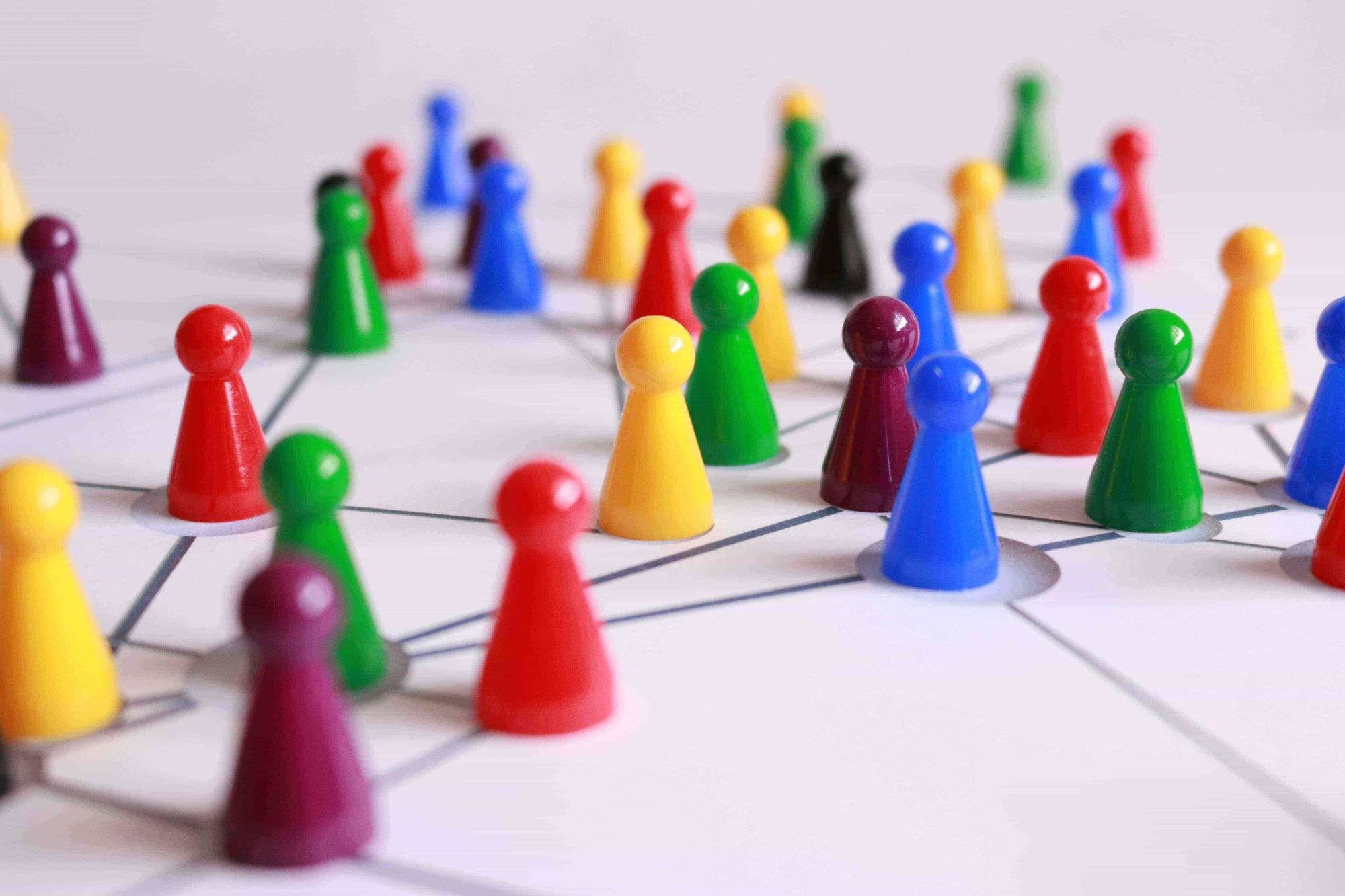 Separating product marketers from content creators
Holly: Oftentimes, if a seller hasn't worked with a product marketer before, you might find yourself becoming this content creator. How do you work with your sales partners, in particular, to avoid yourself becoming the content creator, or having to create the one-pager that might save the world?
Devon: In some ways, I feel like this is an ongoing battle in product marketing. It's like dispelling this notion that we are deck creators, one-page creators, and that's it. Of course, I'm sure everyone understands that the responsibilities of product marketing are so vast. The more I begin to work with more clients, and I hear what companies are looking for, the more I realize there is a lot of value in that work. Having created this consulting firm, and hearing from all these different types of companies, the commonality is: this is the type of work that's valued.
So, I would challenge people to think about that a little bit. In the past, I would sort of scoff at this notion that that's sort of our core responsibility - and I don't believe it is. But I do think it's something that's tangibly valuable for so many companies, and yet no one does it well, putting a product marketer in the position of an expert content creator. Whether it's one page, a guide, a sales playbook, a narrative pitch deck, all of those things that sometimes we feel like are a burden. PMMs do drive great relationships with the sales team, and generally, they drive business outcomes. So I've started to change my perspective on that a bit.
I think where the frustration comes from is that it puts product marketers into a reactive state, where we're receiving requests to build certain things, and we don't own the strategic direction of what we're building. So if you boil it down, that's really what causes friction. I would challenge people to think about the fact that there's a lot of value in that work. But how do we, as product marketers, put ourselves into a position where we're more proactive and strategic in developing content?
A lot of the mechanisms that I've helped put in place with clients are around, how do product marketers get visibility into sales pipelines? How do we become incorporated into regular discussions with sales leaders and executives on what needs to be done to get opportunities across the line and then to close one?
And that then transitions into product marketing being a little bit more proactive in the content that we're creating. Because we're sort of like the brain trust behind the product, right? So sales will look to us in product marketing to understand how we map our products because we hear what our prospects are saying they need. If we're able to get upstream and involved in those conversations before the reactive request comes our way, we can create better collateral, and we're put in a better position with more sort of freedom to do the work that we're great at doing.
How to get the attention of a busy sales team
Holly: So what tips would you have for some of our listeners and product marketers who are trying to grab the attention of a busy sales team?
Devon: I think the best way to get the attention of the sales team is to be super consistent with how you communicate with them. So rather than "how do I make this big, splashy entrance with sales teams?", it's more about "how do I consistently build rapport within each business unit?"
Whether it's reading out some of the work you're doing and giving them visibility into some of the products that are coming out, how we're thinking about those products, who they're applicable for, giving them as much visibility as possible on say, a weekly or bi-weekly basis. And it's also about being a part of their regular meetings.
Oftentimes, sales teams will have a weekly enterprise team meeting where they discuss things that are in the pipeline, all the deals, some of the challenges they're having, and they go through potential solutions. If product marketing is in that room, they're providing feedback and suggestions, and they're giving new information around a product or content that's coming out, then you're going to get the attention of the sales team. So I think it's more just about consistency.
How a product marketer should build on collaborative relationships
Holly: What other items or actions can the product marketer do to build that trust and foster those strong collaborative relationships?
Devon: If you're able to get into a working rhythm with sales - with a sales team that's willing to put you directly with or directly into prospect calls- I think that that's something that I would suggest. I know when you're onboarding with a new company, or in my case, working with a new client, that's the best place to start. You get a sense of who your target audience is, what they're asking for, what they're coming up against, and potentially what competitors they're either using or evaluating.
Then you also get a sense of how the sales team is positioning your products, what are the core value props, what are the use cases highlighting... you can be right there on the front line. And so I would encourage every product marketer to make a practice out of getting in front of prospects in the room with sellers as much as possible.
The relationship between PMMs and marketing
Holly: Now, product marketing has marketing in the title, but how should a product marketer think about their relationship with other leads and marketing continue? The marketing title can be so broad, but how do you kind of look at that relationship between the PMMs and the wider marketing organization?
Devon: This depends on a couple of different variables Product marketing can sit within product, but it can also sit within marketing and I think depending on where product marketing falls within the organization, this changes. And so, that's something that you have to be cognizant of. I would say what I've learned is similar to what I was speaking about earlier, where sometimes product marketers can feel like they're reactive, and less strategic because they're just executing based on what sellers are asking from marketing.
And content managers can feel that way as well. So, as a product marketer, we're owning the go-to-market (GTM) planning process, and oftentimes, that translates into a handoff. We develop product marketing and go-to-market plans. We hand that off to the marketing team who execute our plans but they don't have a say in any of the strategic variables that are in the plan… In my experience, I've found that to be an area where there's some back and forth.
Recently, what I've seen work well is, instead of locking in a go-to-market plan for a large launch and throwing it over the wall to marketing, you develop a go-to-market plan, but leave some room for iteration, and hold a meeting with marketing to brainstorm.
Every single person within that marketing org is a specialist, whereas product marketing is a generalist. So, as product marketers, we get a lot of value from extracting the information from those specialists. If we put together a GTM plan, and we hold a meeting where the demand general manager, the content managers, social, paid and growth teams are all going to have a perspective on the individual channels that they'll be executing against. All of this will create a stronger plan if we're able to pull in some of their feedback and adapt our GTM plan.
So I would encourage everyone to think through how we incorporate marketing as an input versus it solely being on the outside and being an execution team.
Effective collaboration and communication tools
Holly: When you talk about this meeting, or presentation when you're working with a team, are you using things like a campaign brief project management, tools, and processes?
Devon: At Fluvio, we're currently building out a template for each type of GTM plan - Or, I guess, you could say, what medium we're using to present GTM plans. This differs at every company I've worked at and every client I've worked with, so it's just dependent on the culture.
At Amazon, which I'm sure you've now learned, is a doc-heavy culture. Everything's written up in the form of a very buttoned-up document, say six pages with some FAQs, maybe extending in the appendix. That's a great format for a GTM plan, as it requires you to think through every little detail and have everything very well documented. By the end of writing up a six-page GTM plan, you're going to feel good about what you have and you're going to be prepared to be challenged on it. There's no doubt about that.
However, that's not the case for a lot of companies. In other instances, you also have deck templates for GTM plans, which usually have some of that similar information but with more visuals and graphs. Then you also have a true template, like Product Marketing Alliance's go-to-market template, which I think serves as a really good base or foundation for developing a GTM plan, but probably needs a little bit further to present that in a way that other teams can understand and provide input to. Throughout my career, I've used all of them and I think depending on the right company culture and the right scenario, they all have merit and are useful.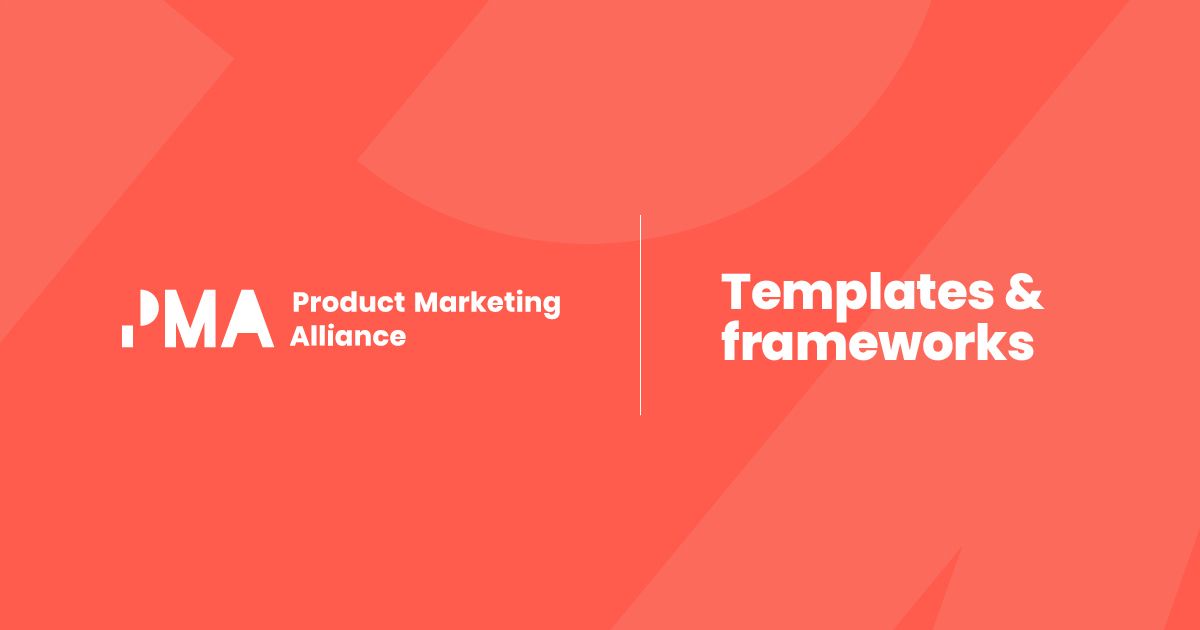 Identifying the right time to include marketing stakeholders
Holly: Speaking more specifically with marketing, how are you involving these teams, and at what stage in their go-to-market process do you feel is the right time to pull in the marketing stakeholders?
Devon: I think there are a couple of different phases for working with marketing. First, there's a quarterly, high-level review that can provide visibility for the team into the roadmap. I encourage product marketers to work as tightly as possible with product so they understand what's coming out and present that in a regular quarterly cadence to the marketing team. Working within a close relationship will help them understand what are the big things being shipped, what will require some of their energy, and allow them to ask any questions so that they feel like they're prepared for what's coming. That goes a long way.
Secondly, as I mentioned earlier before you've finalized your GTM plan for a new product, you should be pulling in marketing team members for their input so your finalized product has alignment before it's officially fleshed out.
Extra advice from Devon
Holly: Is there anything else you'd like to mention or tell to our readers?
Devon: A lot of what we've talked about is building relationships and stakeholder management. I've previously mentioned consistency. I think it's hugely important with any stakeholder - just providing a regular, consistent means of communication with them will go a long way.
Finally, I would encourage people to think about being authentic and owning the stakes. With any relationship, whether it's personal or business, just be honest and admit when you're wrong. You can use this as an opportunity to articulate the things you're going to do to course-correct where you've learned. No one wants to work with someone who feels like they're hiding things; the more authentic you are, adding value and being consistent, the stronger relationships you're going to create.
Want to learn more?
Get the most out of your go-to-market process by taking our Go-To-Market Masters: Certification course.
Taught by leading expert Yoni Solomon, Chief Marketing Officer at Uptime.com, you will learn everything there is to know about developing your go-to-market strategy to be the best product marketer you can be.
By the end of this course you'll be able to:
🚀 Grasp a proven product launch formula that's equal parts comprehensive, repeatable, creative, and collaborative.
🧠 Gain the expertise and know-how to build and tailor an ideal product blueprint of your own.
🛠 Equip yourself with templates to facilitate a seamless GTM process.
Preorder the course with the code GTM-PREORDER to bag $100 off your purchase.

Get GTM Certified