This article is based on Jordana's presentation at the Product Marketing Summit in Tel Aviv. Use your PMA membership to watch the session in its full unedited glory here, and head to your membership dashboard for access to an abundance of other talks and resources.
Have you ever been blindsided by major features or a product that you didn't know about?
Have you ever encountered features that didn't really fit into your product but were included because they sounded cool? We've all been there, haven't we?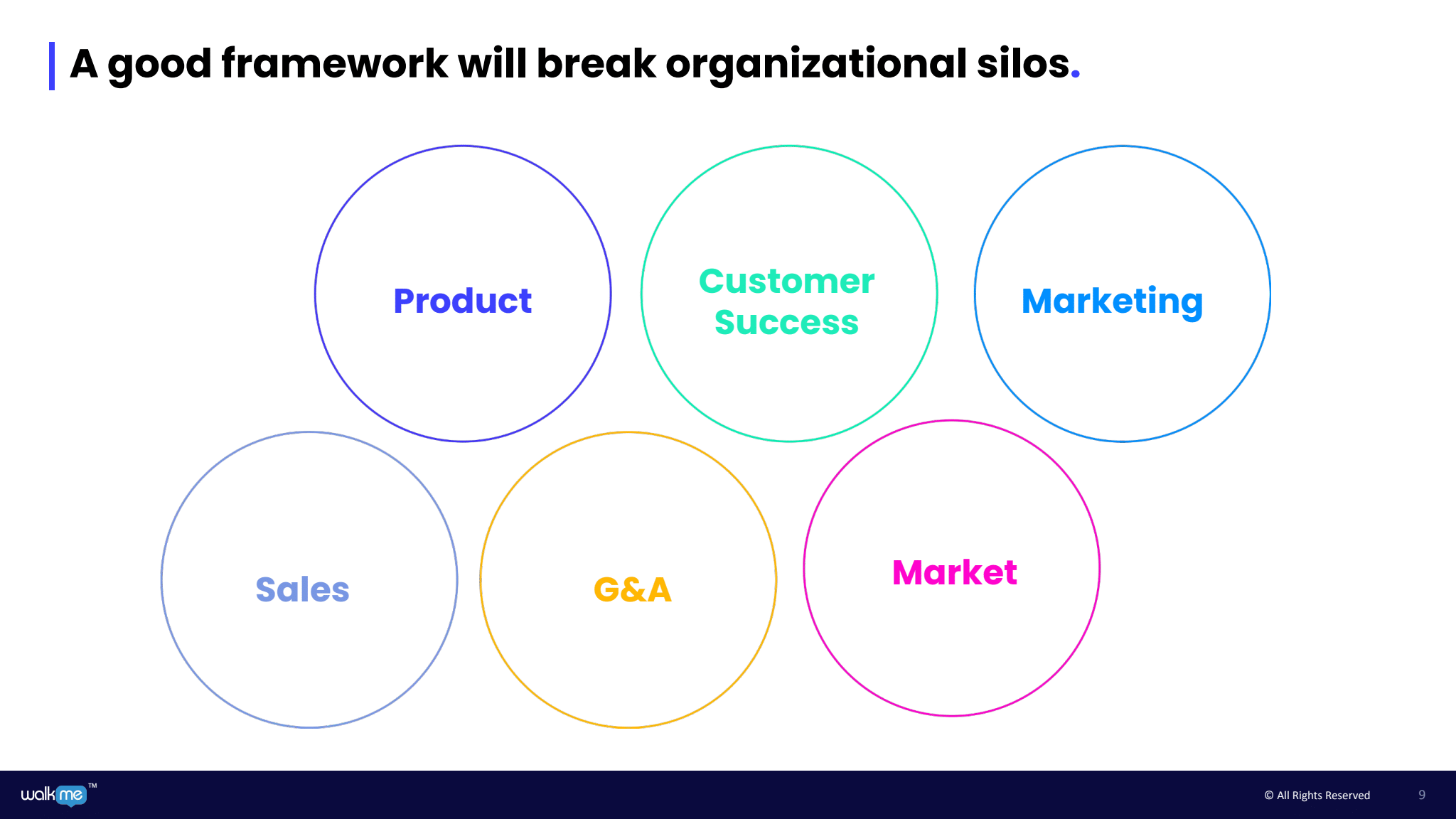 Then there's the challenge of working in silos, with product, sales, engineering, and customer success all pulling in different directions.
At its core, the problem lies in not planning and measuring together, and not setting ourselves up for success. A good framework shatters these organizational silos and gets everyone to focus on a single goal – and that's exactly what I'm going to share with you today.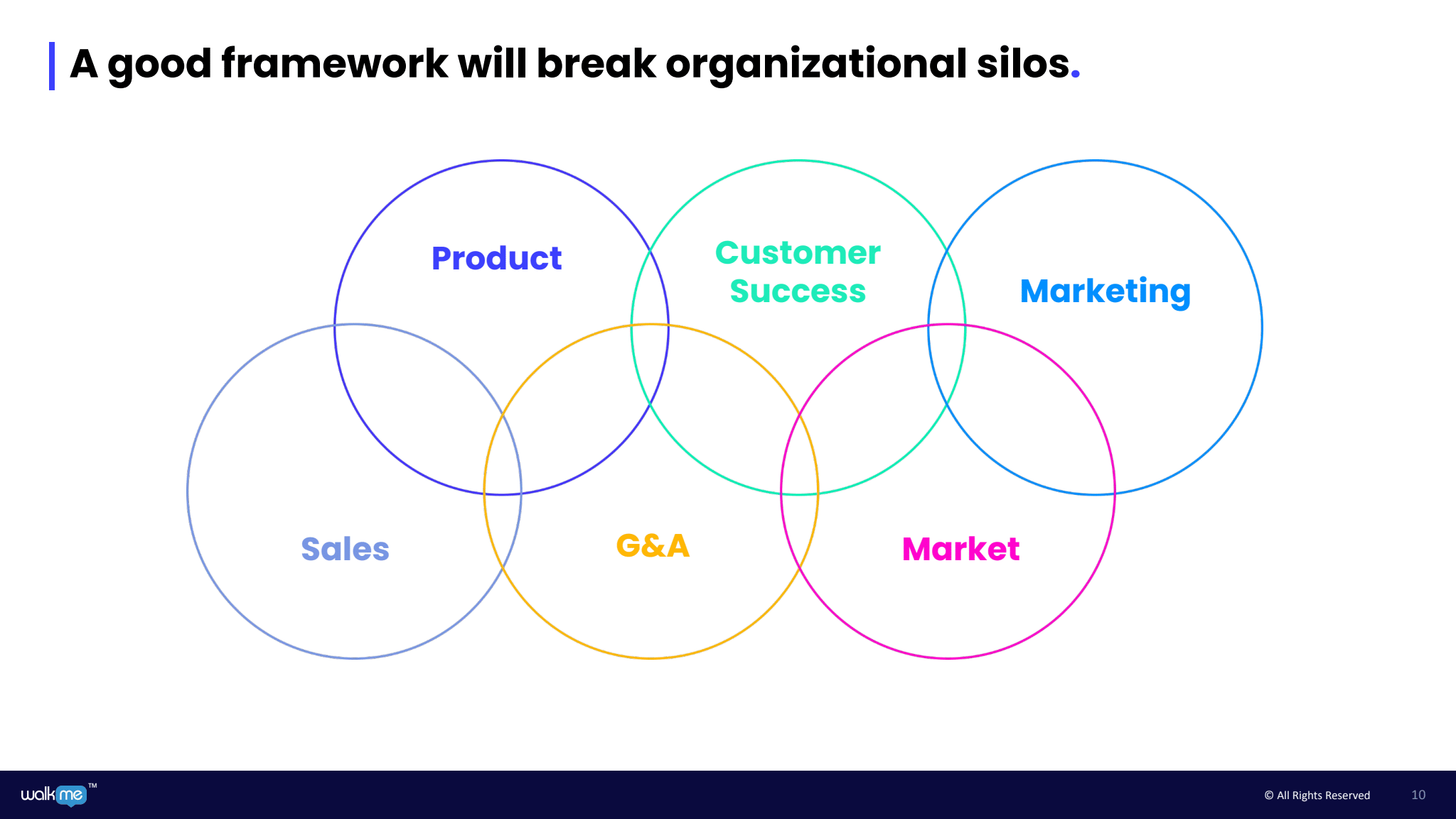 I'm Jordana Mozer, VP of Product Marketing at WalkMe. I've been with WalkMe for about four years now, and over the last couple of years, we've introduced a framework for new product introduction and market readiness.
This project has been a source of immense pride for me. While I can't take credit for the framework itself, I've been instrumental in its application. I'm going to share that framework to help you defeat those pesky go-to-market challenges and ensure that your product marketing team becomes a strategic backbone in your organization.
The focus today will be on three key areas:
New product introduction vs. go-to-market readiness
Identifying key stakeholders and driving accountability across the organization.
A five-stage plan to set your organization up with a mature go-to-market framework.