A well-executed product marketing strategy can catalyze a successful product launch for your exciting new product or service, or increase sales for an existing offering.
In this article, we'll explain each step you need to deliver a successful product marketing strategy, such as:
---
Proactive vs reactive product marketing strategies
Before diving into the specifics of creating an effective product marketing strategy, we must first explore the differences between proactive and reactive strategies.
Brandon Klein, Team Lead Product Marketing at Bazaarvoice, spoke to us about the differences between proactive and reactive approaches to product marketing strategy.
"In an ideal state, product marketing should be in a position where field challenges and opportunities are surfaced straight from the teams themselves (i.e. reactive approach), while at the same time being uncovered through product marketing-led analysis of the product's performance across the customer lifecycle (i.e. proactive approach)."
The reactive approach
"The reactive approach of having field teams such as sales, customer success, implementations, and support directly share challenges and opportunities they perceive from their interactions with the market, is a surefire way for maintaining a pulse on adjustments that could be critical to make for a product.
"Let's take a step back and think about how each of these field teams are often uniquely measured – Sales needs to reach their quota, customer success needs to reach their install base movement goals (retention, expansion), implementations needs to reach their implementation volume or timeline goals, and support needs to reach their customer satisfaction score or time-to-resolution goals.
"When these teams voice challenges and opportunities that they're perceiving in the market, they're essentially saying that one of the cylinders within the "customer lifecycle engine" is misfiring and jeopardizing their ability to reach/surpass their goals.
"And it's these cross-functional measures that act as a proxy for determining the success of a product in the market."
The proactive approach
"The proactive approach of performing a dedicated analysis for a product's performance across the customer lifecycle, serves as an invaluable way to zoom out and identify trends in larger sets of data than the information that the field surfaces through the reactive approach.
"Ranging from quantitative to qualitative, large sets of data within organizations offer product marketers the opportunity to do deep segmentation and come to data-informed conclusions of exactly where a challenge or opportunity exists within the field."
---
Analyze the market
To begin creating your product marketing strategy, you need to complete thorough market research to identify your personas and competitors.
To gather this information, you'll need to conduct market research and competitive intelligence.
Market research is essential when creating a product marketing strategy. It confirms exactly what your personas want, which products they're already using, and what they want to see from a product.
Competitive intelligence plays an equally important role when it comes to creating a product marketing strategy.
It's a process in which companies gather information on their competitors, customers, and the overall market, before using their findings to introduce appropriate strategies, as they strive to gain an upper hand in their respective market.
During this stage of building your product marketing strategy, you need to conduct primary and secondary research. Check out the guide for more information. 👇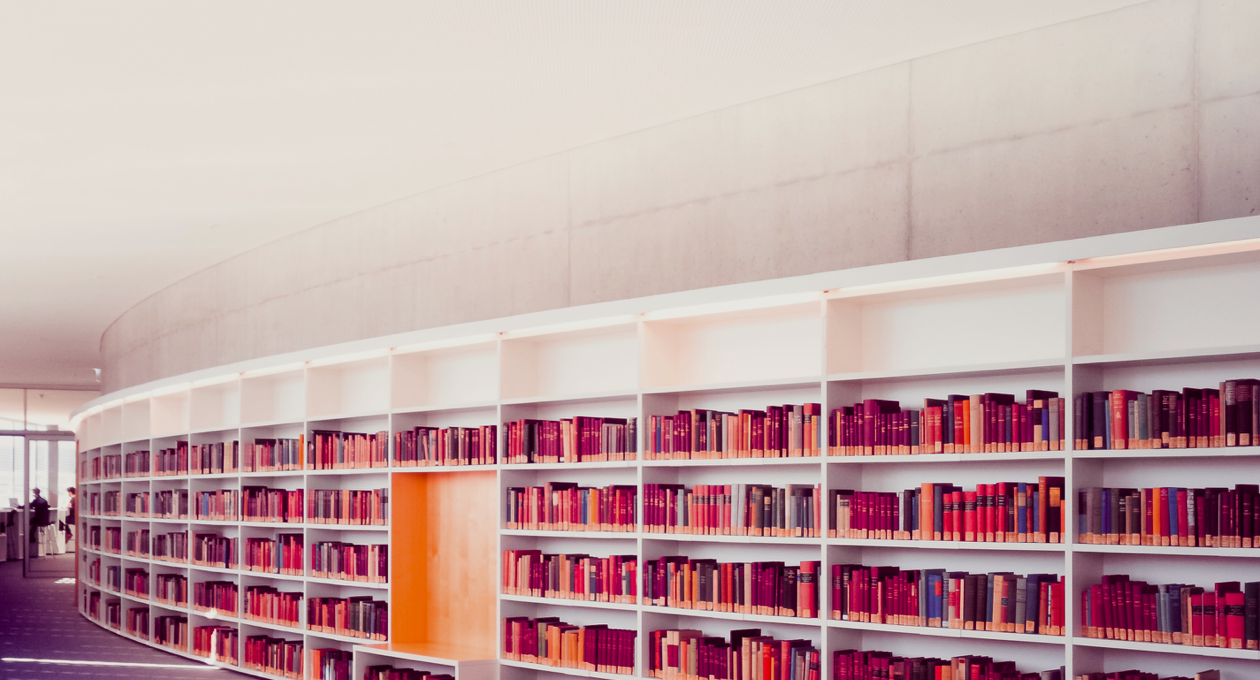 How to use primary and secondary data in a product marketing strategy
Findings from your primary research should be used to create a buyer persona or user persona, while the secondary research will be used to complete the competitive analysis phase of the market analysis.
Primary research involves activities such as interviews, surveys, and focus groups with existing or prospective customers.
These sessions should provide an insight into what features their existing products are lacking, and where they think improvements can be made. Using this information, you can tailor your product and ensure you're ticking all the boxes.
Secondary research involves using external sources such as databases, journals, websites, and so forth, to gain further insight into whether your product is commercially viable.
For example, say you've applied a pricing strategy that priced your product at $200. You then carry out secondary research into average spend per product among your target market and find they pay a maximum of $100. This indicates they wouldn't be able to afford your product, paving the way for a financial loss, as opposed to a profit.
---
Conduct competitive intelligence
Market research is important because it helps you answer the essential question that really matters: what does the customer want?
You also need to lift the lid on who your main competitors are, what they're currently offering, and where you can improve your product to surpass their offering - this is where competitive intelligence comes into the equation.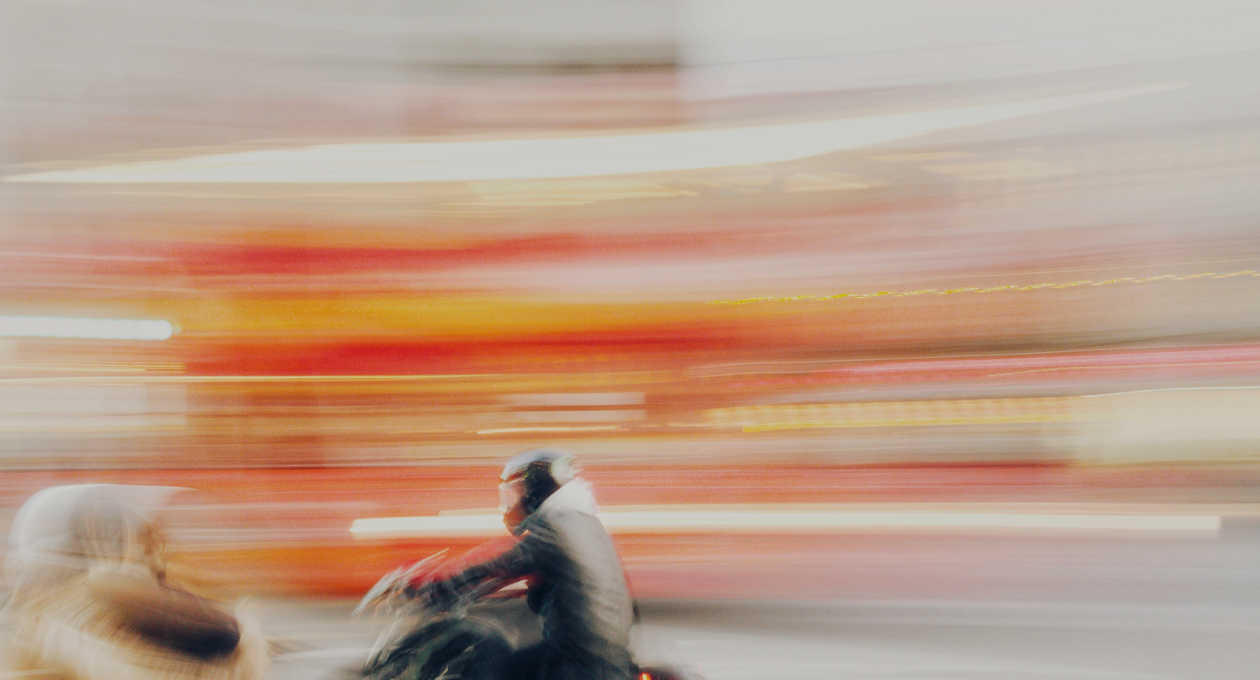 There are two types of research you can use to collect competitive intelligence: external research and internal research.
What is external research?
External research involves gathering information from sources outside of your company. For example, newspapers, websites, social media, etc.
When we completed the Competitive Intelligence Trends Report, we explored how product marketers collect competitive intelligence insights, and it transpired 76.5% of product marketers rely on press releases and media mentions as their main source of information when researching their competitors, followed closely by competitors' websites and marketing activities (74.3%), each of which are externally sourced research methods.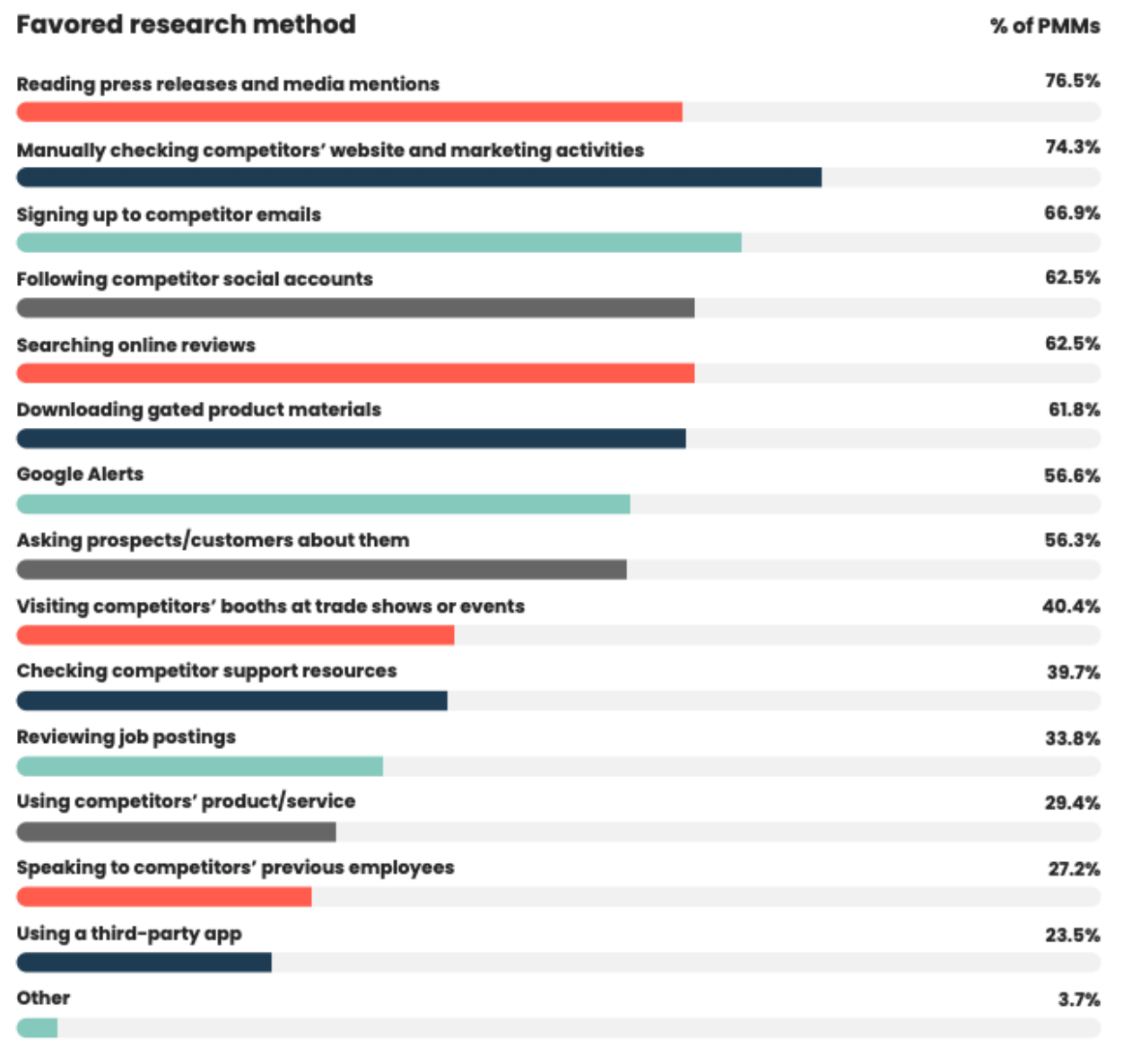 77% of PMMs said they check out press releases and media mentions to understand the current activities of those within their market, with 74% taking the relatively old-fashioned approach and heading straight to the source itself, checking out competitors' websites and marketing activities.
What is internal research?
Internal research is when research is conducted within the company.
Effective in-house communication is a feature across many successful product marketing teams. It can also be the difference between mediocre competitive intel or impactful intel. As we discovered during the Competitive Intelligence Trends Report 2020, several communication methods can be used to complete internal research.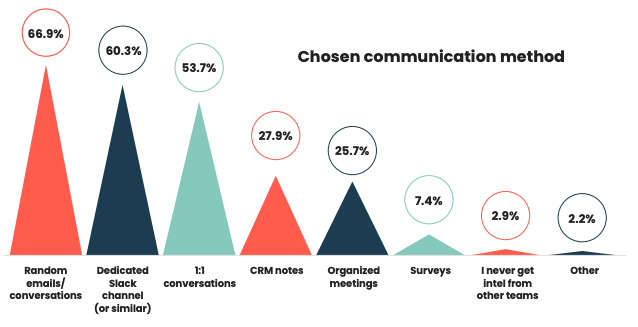 We found simple means of communication, such as emails and conversations among peers, were the most popular form of internal competitive intelligence research.
In terms of which specific teams PMMs were liaising with most when conducting competitive intelligence, the sales teams were identified as the port of call for many PMMs, with 86% saying they turn to them for CI support.
Encouragingly, 46% of product marketers we surveyed about internal research said they get information from members of the executive/leadership team.
Categorize your competitors
After identifying who your competitors are, you need a comprehensive understanding of how you both compare.
Compile a list of their products, check out their websites, and see what kind of content they're publishing on their social networks. Then, arrange them into three categories: primary, secondary, and tertiary competitors.
What is a primary competitor?
Primary competitors both have the same product and audience.
For example, Walmart and Dick's Sporting Goods both sell sports products, and both target sportsmen and sportswomen.
What is a secondary competitor?
Secondary competitors sell similar products, but their audience is slightly different.
For example, McDonald's and Subway target customers looking for a bite to eat, but offer a different product, McDonald's sells burgers and fries, Subway sells sandwiches.
What is a tertiary competitor?
Tertiary competitors market to the same audience but don't sell the same products as one another.
For example, while Nike and Lucozade both target a sporting audience, Nike sells sporting apparel, while Lucozade sells sports drinks; they market to the same audience, but don't compete with each other in any way.
However, if they expanded their business, with Nike launching their own brand of sports drinks or Lucozade releasing a range of sports apparel, they have the potential to become competitors.
After researching your competitors, you need to decipher where your product sits within the market and make a SWOT analysis.
---
Complete a SWOT analysis
SWOT is an acronym for Strengths, Weaknesses, Opportunities, and Threats.
Strengths: what sets you apart from the competition? Do you offer a feature unique to your product? Are you an innovator? Do you have an established, engaging social media presence?
Weaknesses: what is it that's stopping you from having the competitive edge? Is it a lack of capital? Is your marketing strategy letting you down?
Opportunities: these are prospects or openings you could take advantage of to get ahead of the competition. They could be new developments in the market you serve, a new trend, or perhaps a popular feature you're sure you could improve on.
Threats: include anything that could negatively affect the business, internal or external. For example, evolving technology is always a threat! Anything that makes you especially vulnerable in the market is a threat.
Key aspects of analysis
Conducting a successful SWOT analysis isn't about being exact in your predictions - it's about planning for all eventualities.
Outline your objectives
First of all, establish what data you're trying to gather and assess; this way you'll know precisely what to look for in the research stage.
You might want to run a SWOT analysis to decide if you should introduce a new feature or launch a completely new product, add a new department or outsource a specific process. It's flexible enough to assess all kinds of different areas across the organization.
Recruit your team
Next, you need to assemble a team with knowledge and experience aligning with your objectives.
Your team can include anyone who you consider to be a suitable fit, including customers, stakeholders, executives, and so on; the more feedback you can gather the better.
Conduct extensive research
You need to carry out unbiased research to find out where you stand in the market.
Be honest about your weaknesses, as they could well lead you to your biggest strength.
For example, the Bentley Bentayga Speed SUV is the world's fastest SUV, but do you really think the prestige car manufacturer struck gold right away? Of course not!
Various prototypes would've been picked apart by car buffs who'd have identified alternative models that were faster, better to drive, and easier on the eye before the production of the stunning vehicle that's taking its place on the roads today.
Acknowledge your strengths too; without this research, you'll never be able to compete or maintain your advantage.
Join the dots
Use a competitor SWOT analysis template to condense your results (strengths, weaknesses, opportunities, and threats) into concise sentences.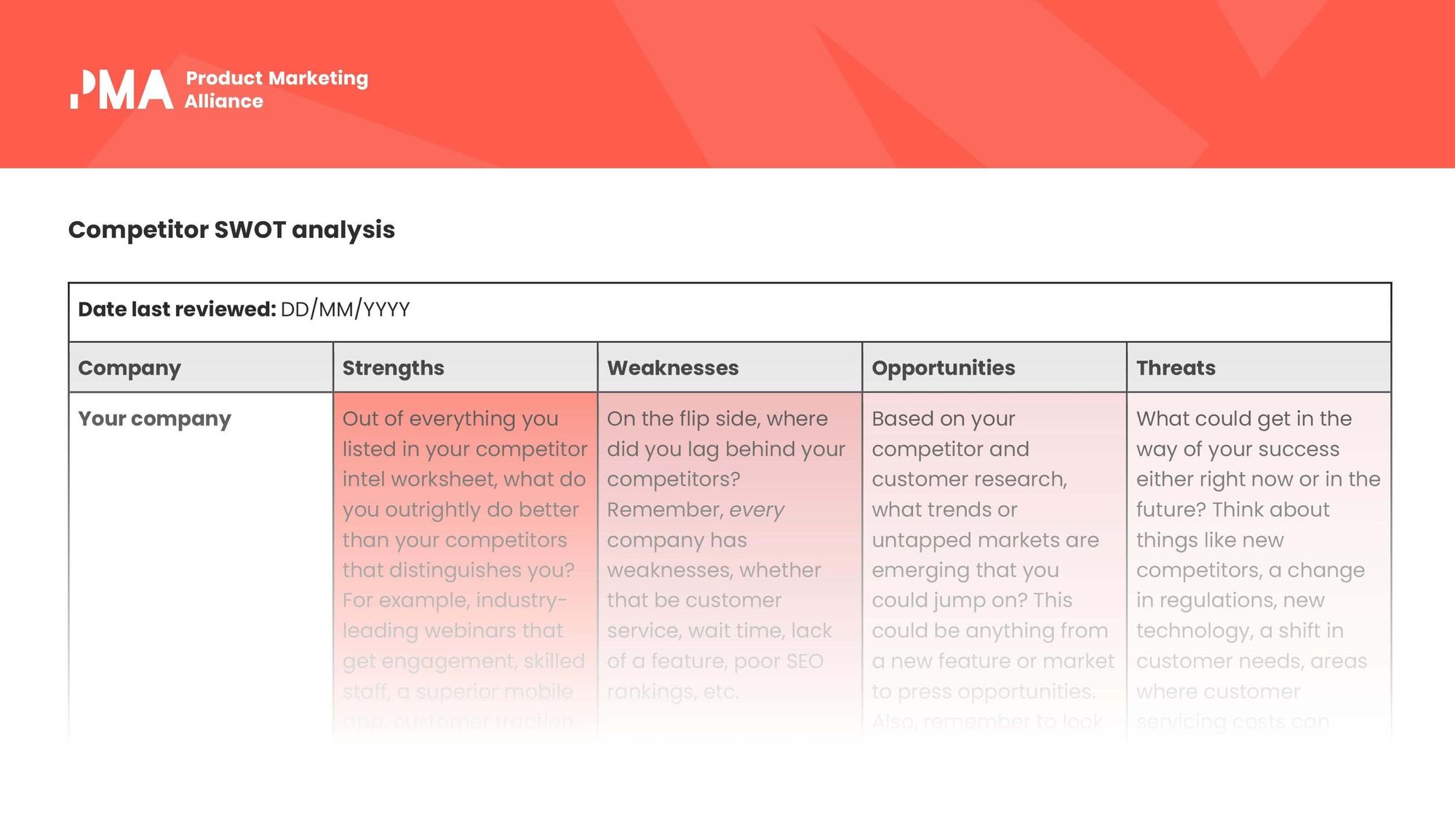 This template will help you visualize your success and find potential connections between each square.
For example, which strength could you use to eliminate a weakness? In doing so, will this open up a potential new opportunity?
Action point #1 - Complete market research, competitive intelligence, and a SWOT analysis to fully understand where your product stands in the marketplace.
---
Identify your target audience
After completing your market research, you need to create a buyer persona and user persona for your product.
What is a buyer persona?
A buyer persona is a profile of an average person who will buy your product. Buyer personas are different to a user persona because a buyer persona isn't necessarily a user of your product. However, they may be in the future.
When building buyer personas, speak with your existing customers, and conduct further research with potential customers, and key stakeholders at companies within your target market. Their persona profiles will include key information about topics such as:
Age
Gender
Income
Location
Education
Goals
Challenges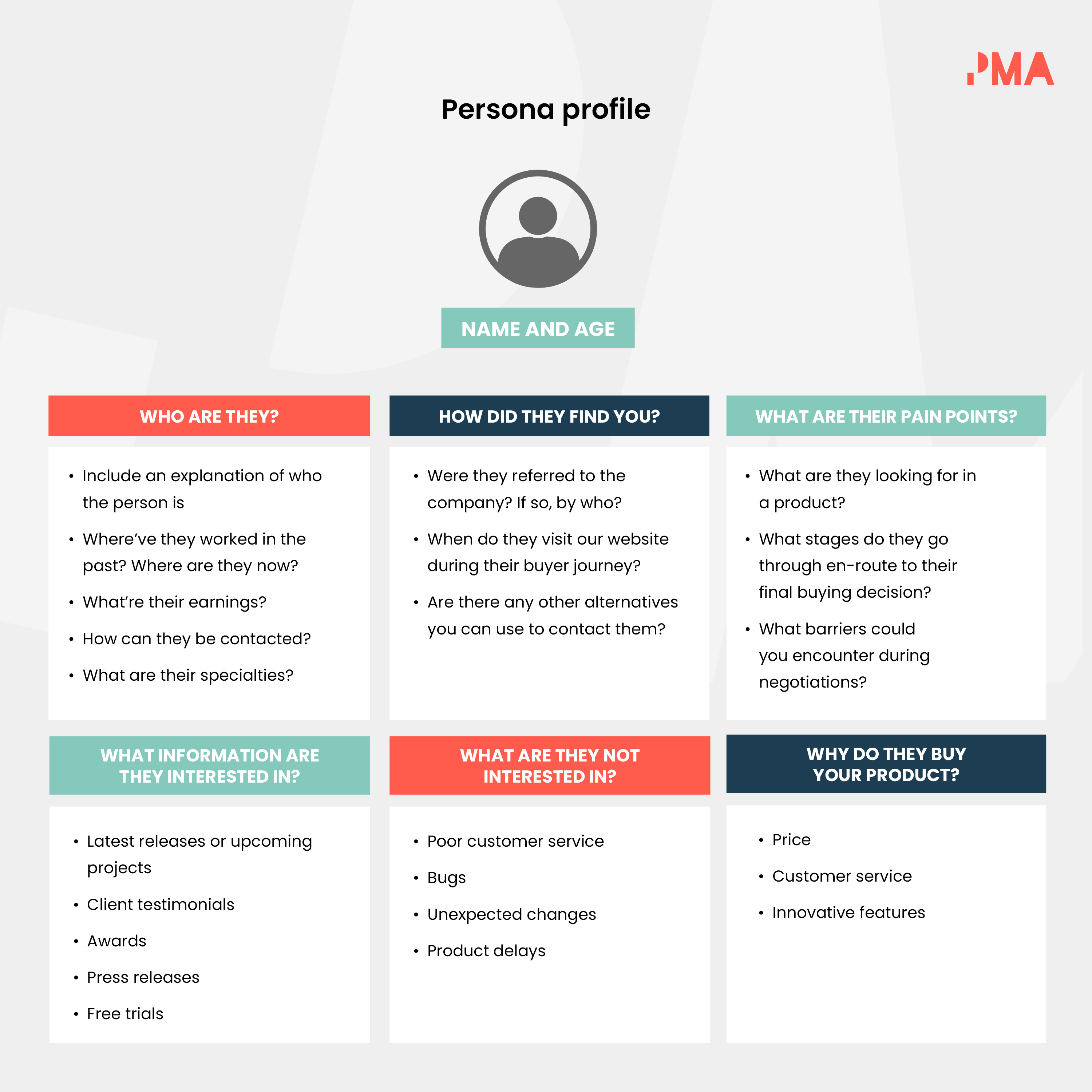 This stage of your product marketing strategy is pivotal because it'll provide you with a clear-cut understanding of customer needs and support you in positioning your product effectively.
What is a user persona?
User personas target the people who use your product or service. Every single company has their idea of what a perfect user persona is. These personas can be defined by a host of key characteristics including:
Gender,
Age,
Budget,
Their main goal,
Pain points.
The semi-fictional character created by a company is the epitome of an existing customer or representative of the type of customer a company aspires to attract in the future; these can be formed by communicating with users.
After a company has communicated with its users, findings can be segmented further into an assortment of demographics and psychographic data. This information is used to enhance the overall output from a product marketing team and form representative user personas for the company.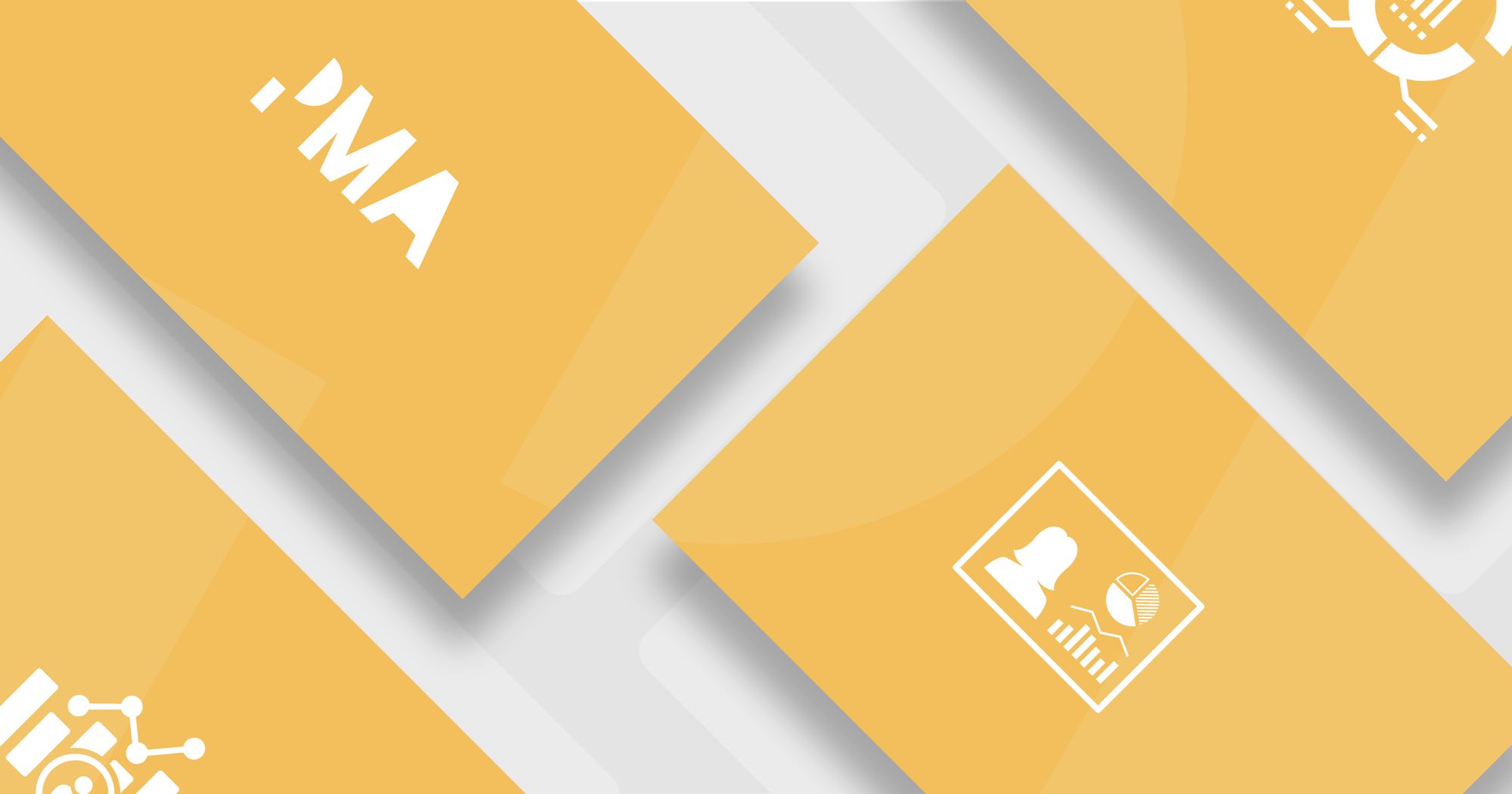 Action point #2 - Establish who your personas are (buyer and user) to ensure your product meets their requirements and solves their pain points.
---
What is product positioning?
The aforementioned process of categorizing your competitors is useful because it allows you to understand how you can improve your product positioning.
Product positioning is used to find a product or service's place in the market and earmarks what makes your product different from the others on the market so you can focus your messaging and effectively explain your value proposition to potential customers.
In the words of positioning expert April Dunford:
"Product positioning describes the specific market you intend to win and why you are uniquely qualified to win it."
By this point, you'll have an understanding of who your audience is, your competitors, and perhaps, most importantly, what you need to do to make your product the most appealing option on the market. So, with this in mind, you'll be equipped with everything you need to write a strong positioning statement.
What is a positioning statement?
A positioning statement is a one or two-sentence declaration that identifies your product's unique value to customers concerning your main competitors. Before writing your positioning statement, you need to consider:
Who is your target customer?
What category does your product or service belong in?
What's the biggest, unique benefit your product or service offers?
Can you prove that benefit?
From there, you can create a compelling positioning statement.
Let's take a look at an example:
"Our vision is to be the most recognizable, luxury shoe brand in the world. When men and women wear our shoes, people will ask 'are they Louboutins?'"
This positioning statement is effective because it tells us the company's intended audience is 1. Men and women, and more specifically, wealthy men and women.
Its benefit is the perceived social status the customer experiences simply from owning a pair of red-bottom Louboutins, and it's proven by how the brand has infiltrated popular culture.
When writing a positioning statement you can segment your audience and create ultra-targeted messaging for different groups.
With a whole bunch of ways to segment your audience, we've popped together a handy diagram for you to refer to. 👇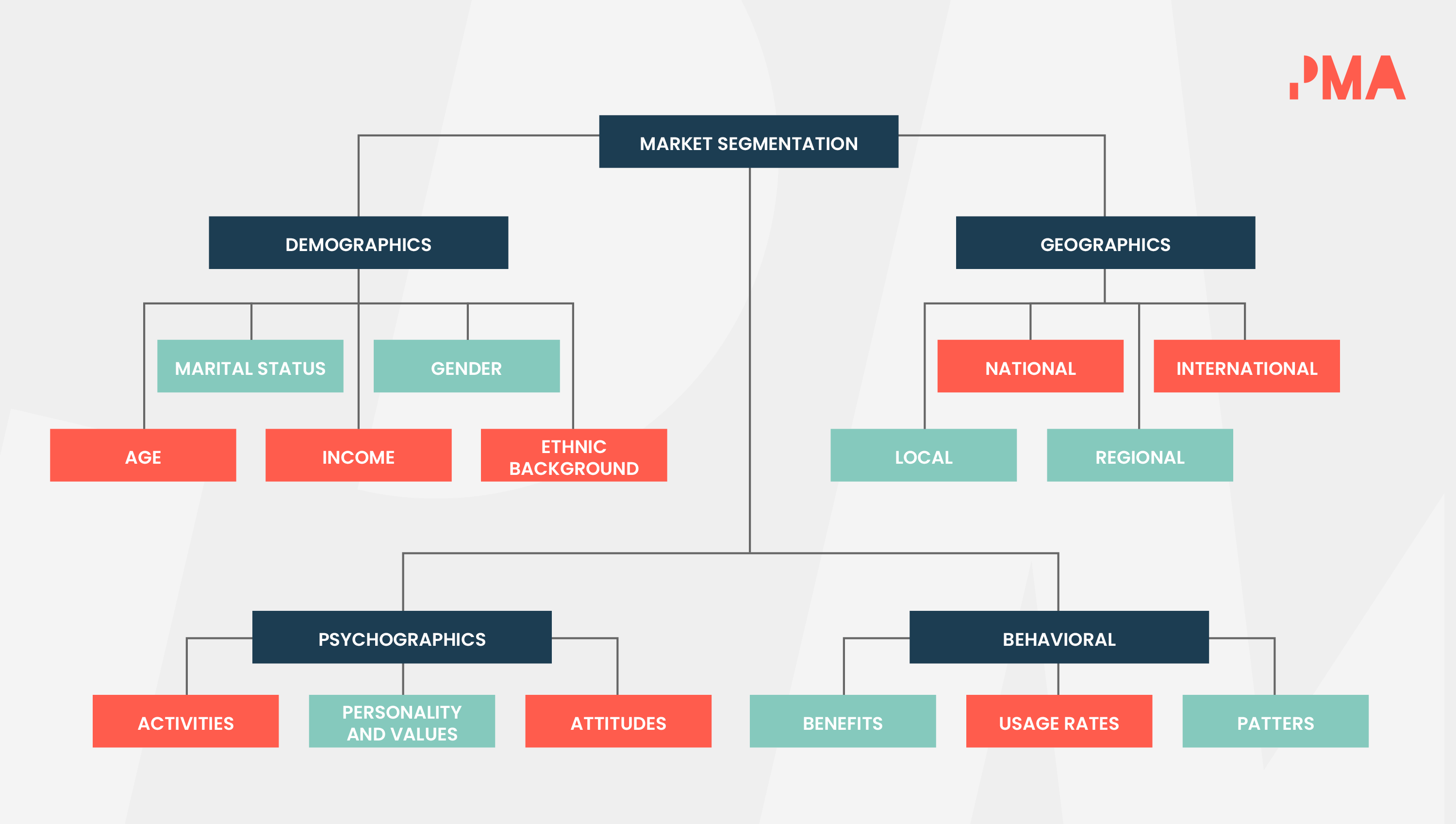 For more help creating that perfect positioning statement check out the guide.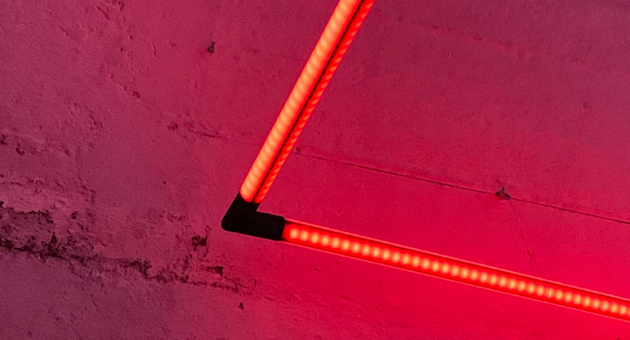 Action point #3 - Complete your positioning statement and product message to effectively position your product and clearly communicate to prospective buyers what makes your product different from market alternatives.
---
Choose a pricing strategy
So, you've analyzed your market, positioned your product, created your personas - now it's time to start thinking about your pricing strategy.
Product pricing can be the difference between a product succeeding and failing. Introduce a hefty price tag, and you'll price your product out of the market. Price your product too low and this too can hurt sales, as it could be construed that your product lacks quality.
There are multiple pricing strategies to choose from, including:
Competitor-based pricing
Cost-plus pricing
Value-based pricing
Dynamic pricing
Penetration pricing
For a full breakdown of each of these pricing methods, check out our guide to how to price a product. 💰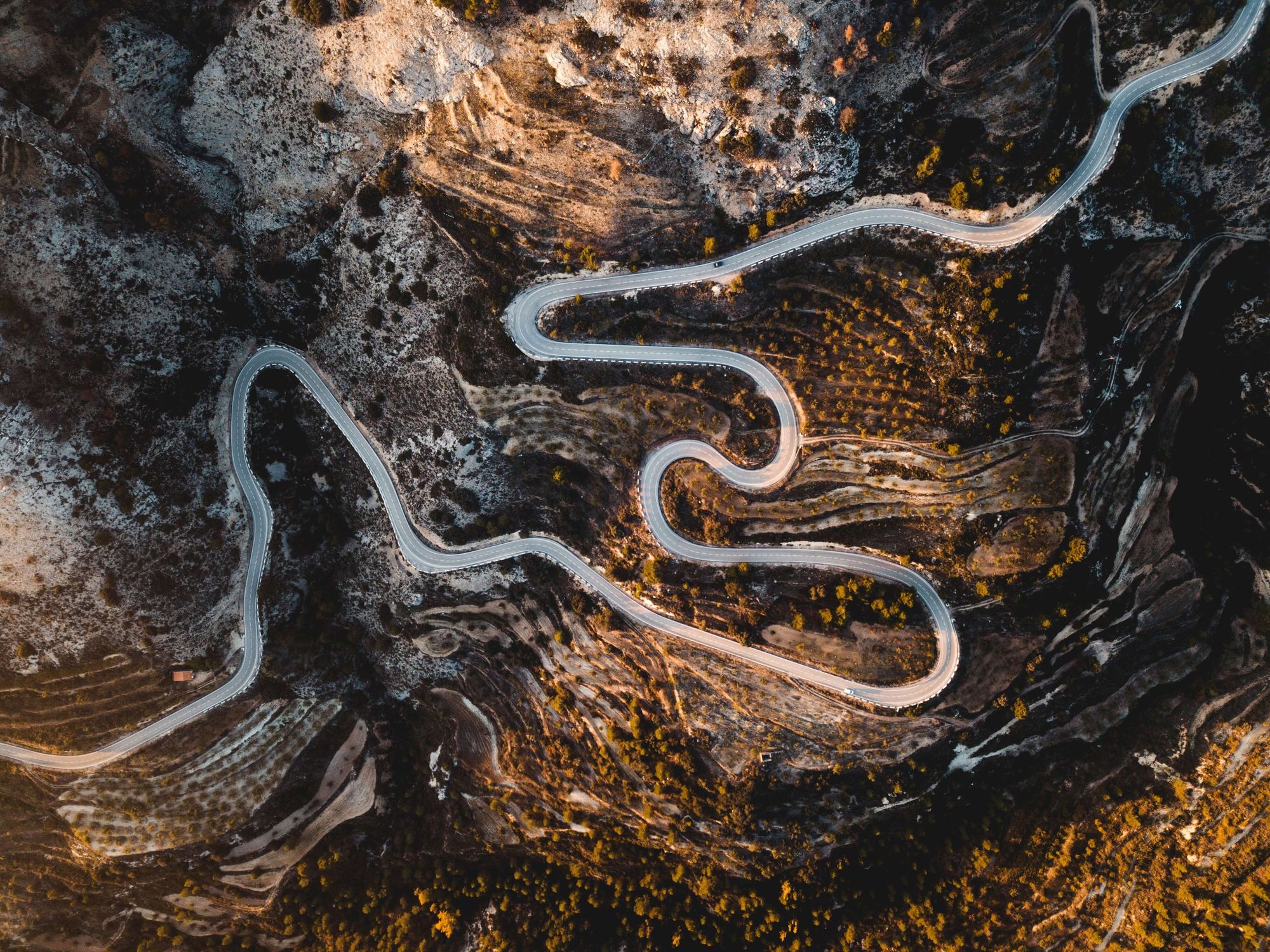 Ashley Murphy, Director of Market Insights and Pricing at Toast is (unsurprisingly…) an expert in all aspects of product pricing. She shared her insights, recommended strategies, and a whole lot more during a pricing Q&A session.
Action point #4 - Introduce a pricing strategy that's suitable for your target audience.
---
Should free trials be included in your product marketing strategy?
What is a free trial model?
A free trial model provides prospective customers partial or complete access to a product without charge for a limited time.
There are two types of free trial models: limited-time or limited-availability.
What is a limited-time trial?
With a limited-time trial, the consumer trialing the product/service is given full access to features for an agreed period.
For example, if a company is in the process of improving its social media management, it may negotiate a 30-day trial with a provider of the social media management tool to test the product and see if it meets its requirements.
Once the agreed time elapses, the trial ends, access is revoked, and the prospect can decide whether they'd like to invest in the product, or not. In some cases, a discounted rate may be provided by the company to convert the prospect into a paying customer.
What is a limited-availability trial?
A limited-availability trial differs from a limited-time trial, in that trialists don't have full access to features the product has to offer.
While it could be suggested that this approach is counterproductive, (after all, the customer needs to see what's on offer, right?), it could be argued that gating some features will pique the curiosity of the customers and entice them to sign up for the full version of the product.
How to select a suitable free trial model
Like many elements of product marketing, such as product launches, pricing strategies, or sales enablement, a blanket approach simply cannot be applied to free trials; what works for one company may not work for another - so, how do you identify a method that's suitable for you?
There are several factors you need to consider before concluding which approach suits you best. Ask yourself:
How long will it take for the consumer to test your product and conclude whether it's right for them?
Do they need access to the full range of features on offer, or can you keep some to yourself?
Financially, can you afford to sign off a free trial for a considerable time?
Will the trial have an impact on your sales cycle?
Pros and cons of free trials
Free trials are commonplace in the business world, yet skepticism remains as to whether offering a sneak peek of what's on offer can be truly beneficial.
There are pros and cons that are often leveled at the free trial model, with some singing its praises, whilst others have firmly set their foot in the 'anti-trial' camp.
Pros of free trials
Develop customer advocacy programs
Consumers know a good product when they see one - and similarly, can spot a dud from a mile away.
If you act on insights gained via customer and market research and release an offering fulfilling customer needs, your target market will come to appreciate the value of your product, and convert at the end of their free trial.
Additionally, blowing the trialist away can also support your customer advocacy programs; if you impress them enough to drive conversions, the chances are they'll tell their friends, family, and colleagues about your product - and this'll do the world of good for your referral sales.
Differentiate yourself from the competition
The business world is notoriously competitive; with companies constantly searching for new ways to differentiate themselves, free trials can play a prevalent role.
In many cases, free trials aren't groundbreaking, and it may be the case that your rivals already offer prospective customers the opportunity to try before they buy.
However, if trials aren't the status quo, making this option readily available will reflect well on your business and generate positive relationships from the offset.
Product engagement
Granted, a free trial doesn't immediately generate income for your company - that's a perk that'll hopefully rear its head further down the line.
However, you can take solace from knowing that if the trial is used correctly, then consumers are spending time exploring your product, gauging product features, benefits, accessibility, etc.
Generally speaking, the more time that's invested in the trial process, the more likely they'll be to convert, as they'll be reluctant to endure the onboarding process for an alternative tool.
Source of feedback to improve your product
Free trials allow your target audience to use your product before they invest - but it's not a one-way street, as far as benefits are concerned.
Once the trial period has ended, use this as an opportunity to gather feedback for product development. If they decide to invest once the trial has finished, ask what they liked, and what'd make your product even better?
On the other hand, if the decision is made to pass on your product, you need to understand why this is the case, so you can go back to the drawing board and make amendments where necessary.
Opportunity to incentivize customers
With the consumer signed up for a free trial, this is your golden opportunity to close the sale.
In signing up, your offering has piqued their interest and it's up to you to coax them over the line and convert from a prospect to a fully-fledged, paying customer.
Incentive marketing is commonly used by businesses as a means of prompting sign-ups at the end of a free trial. For example, you could introduce a referral program whereby the customer is compensated if they encourage other people to sign up.
Alternatively, you could offer a slight discount to make the cost more accessible for the consumer once their trial has ended.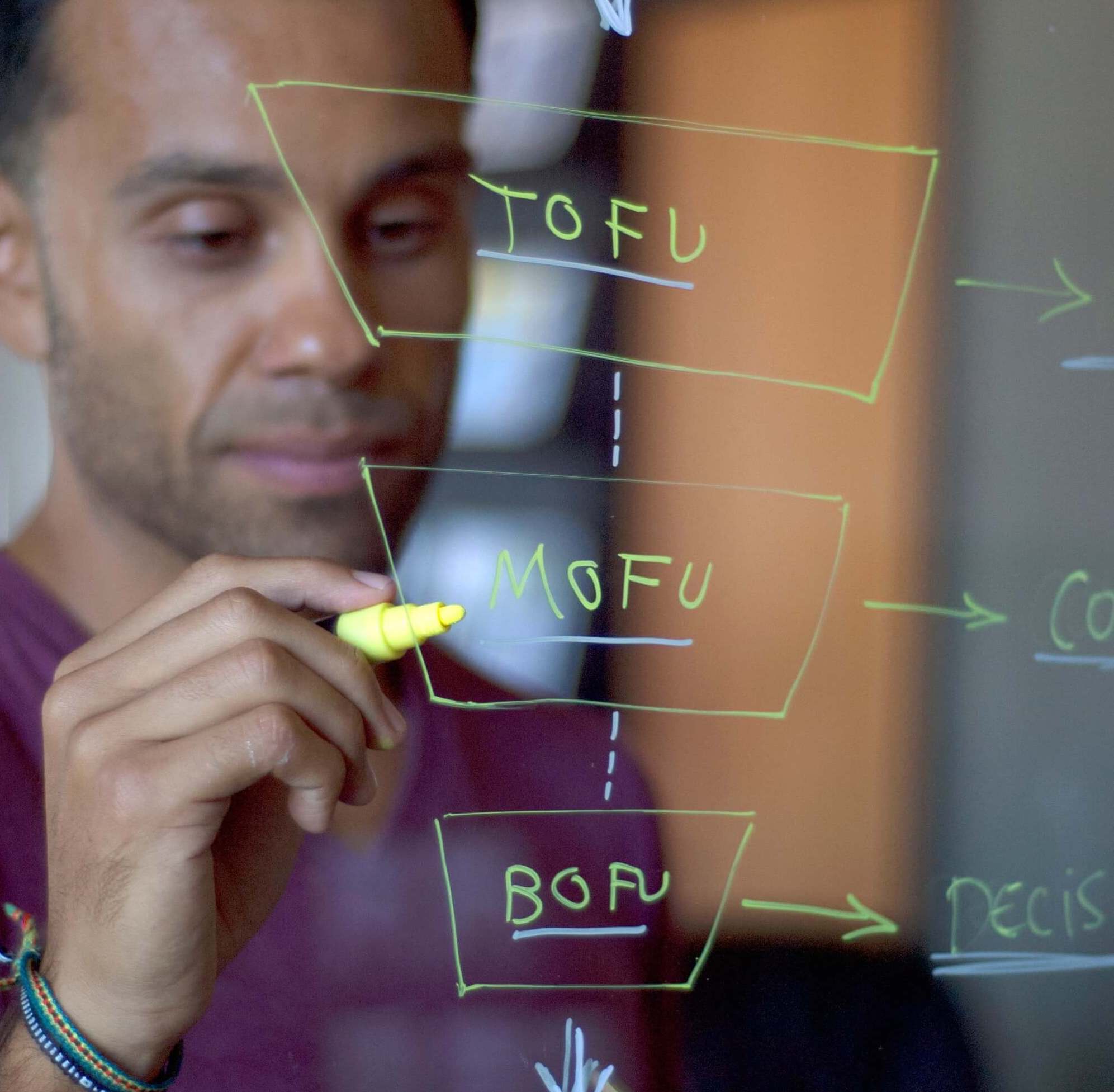 Cons of free trials
There's no disputing there are some benefits that can be attributed to offering free trials for a product - but the model isn't flawless.
Zero guarantees of customer conversions
One of the main critiques of free trials hones in on the fact that you're taking the risk that short-term financial loss will generate a long-term gain.
However, this isn't always the case - far from it. In many cases, prospects are offered a free trial, and at the end of the period, decide not to sign up or purchase the product, leaving companies to foot the bill.
Preparation is time-consuming
Preparing for a free trial is a meticulous process and key questions need to be considered. For instance:
How long will the trial be?
Which features will be included as part of the trial?
How will the trial be marketed?
How many members of the team will be required for onboarding?
Anyone considering adopting the free trial model ought to seriously consider factors such as these before introducing the set-up at their company.
Trialists may not use the product
Oftentimes, companies go above and beyond to provide free trials for interested parties, only for the consumer to not use the product.
It's a regular occurrence and a common source of frustration for businesses who waste invaluable time and resources putting together the trial in the first place.
To negate the risk, make your trial as user-friendly as possible. Provide access to easy-to-follow tutorial videos, how-to-guides, and be on hand to answer any questions they may have. If your product is confusing, product adoption will suffer - guaranteed.
Trials are exploited
There's no escaping the reality that products are often exploited by consumers who have no desire to buy your product, whatsoever.
It's not unusual for consumers to register for a trial, and sign-up again with a new email address. Add to that, free trials are viewed as a source of competitive intelligence by companies, who'll often register for rival products to see which features are on offer.
Action point #5 - Decide if a free trial is right for your product.
How to price your product effectively
Pricing strategies can make or break your product - if your price point is too high, you'll alienate your target market, yet if it's too low, you could run the risk of undermining the quality of your product.
Pricing Certified explores the essentials of pricing strategies, equipping you with everything you need to price competitively, ensuring your consumers aren't priced out of a purchase at the end of their free trial.
Delivered by Tamara Grominsky, Chief Strategy Officer at Unbounce, Pricing Certified will help you:
💰 Understand pricing strategies
💰 Be able to change your pricing confidently
💰 Understand how to conduct a pricing analysis
💰 Identify how pricing strategies vary, depending on industry
💰 Know how to segment your pricing
💰 Understand how discounting works
---
How to develop a go-to-market strategy
After settling on a pricing strategy to suit your audience, the time's arrived when you create a go-to-market strategy to propel your product into the market and successfully reach your target market.
What is a go-to-market strategy?
A go-to-market strategy is the way in which a company brings a product to market and generally speaking touches on three core components, your target audience, marketing plan, and sales strategy.
Every product and market's different which means every GTM strategy is unique, but although there's no such thing as a blanket template, there are a series of steps every product marketer should follow before, during and after the process.
It's also worth noting GTM strategies aren't just for new products or services, they can also be used for things like:
Acquiring other businesses,
Changing your business' focus,
Announcing a new feature,
Entering a new market
Rebranding, and
New positioning or repositioning.
Whether you work in B2B or B2C can impact your GTM strategy too, and some of the key differences between the two include the length of sales cycle - this is typically much longer for B2B purchases because the buyer isn't spending their own money and there are several stakeholders involved in that purchase process.
The second is that B2B sales strategies tend to have more one-on-one contact, think about when you make an online purchase as a consumer, there's probably little-to-no human interaction, right?
Compare that to business purchases and there's usually at least one or two conversations with sales finding more out about the product - which requires sales reps to have more in-depth product knowledge - and booking in for things like product demos.
The third major difference is the lead pool size. B2B buyers usually have more defined and specific company requirements to meet and this shrinks the lead pool by millions. There'll also always be more people than companies, which massively impacts how and where you find your target market.
One of the objectives of a go-to-market strategy is to give sales representatives information about time parameters surrounding an upcoming release. But there's much more that can be done to make their lives easier, with the creation of sales enablement assets critical to any product marketing strategy.
Action point #6 - Create a go-to-market strategy for your product.
---
Utilize sales enablement resources
Sales assets come in different forms, but they can all generally be split into internal and external facing assets. Your internal assets include:
Battlecards
Product sheets
Sales scripts
Competitor comparisons
And your external assets include:
Case studies
Product demos
Blogs
Guides
Webinars
Whitepapers
Sales one-pagers
Action point #7 - Create appropriate sales enablement assets, and host internal training sessions to ensure your teams understand how your product works.
---
How to promote your product
Focus on lead generation

Firstly, you need to generate as many leads as possible for your product, and there are several ways you can do this:
Generate organic leads via search results
Gain direct leads through your company website
Send targeted email campaigns (we've popped together some handy email tips for sales representatives 👍)
Posts on social media networks
Invest in paid search
Your lead generation strategies will be dictated by your budget and team resources in place at your company.
Create a content marketing plan
While the expression "Content is King" is one of the most overused cliches in the book, there's no doubting the effectiveness of content creation in helping you enhance your brand loyalty and number of organic leads.
Whether it's landing pages, video content, blogs, or podcasts like Product Marketing Life and Product Marketing Insider, good quality content compels audiences to take action and invest in products - and that's only good news for you, your team, and your product.


Embrace social media marketing
Did you know there are 192 million users on Twitter, 740 million users on LinkedIn, 1 billion users on Instagram, and a whopping 85 billion users on Facebook?
All the more reason you need to use appropriate social media platforms to communicate with your target audience to attract more leads.
A social media competitive analysis is a key component to developing a successful social media strategy. Unsure what a social media competitive analysis is, or what constitutes best practices?
Check out our guide exploring the nuts and bolts of the area. 👇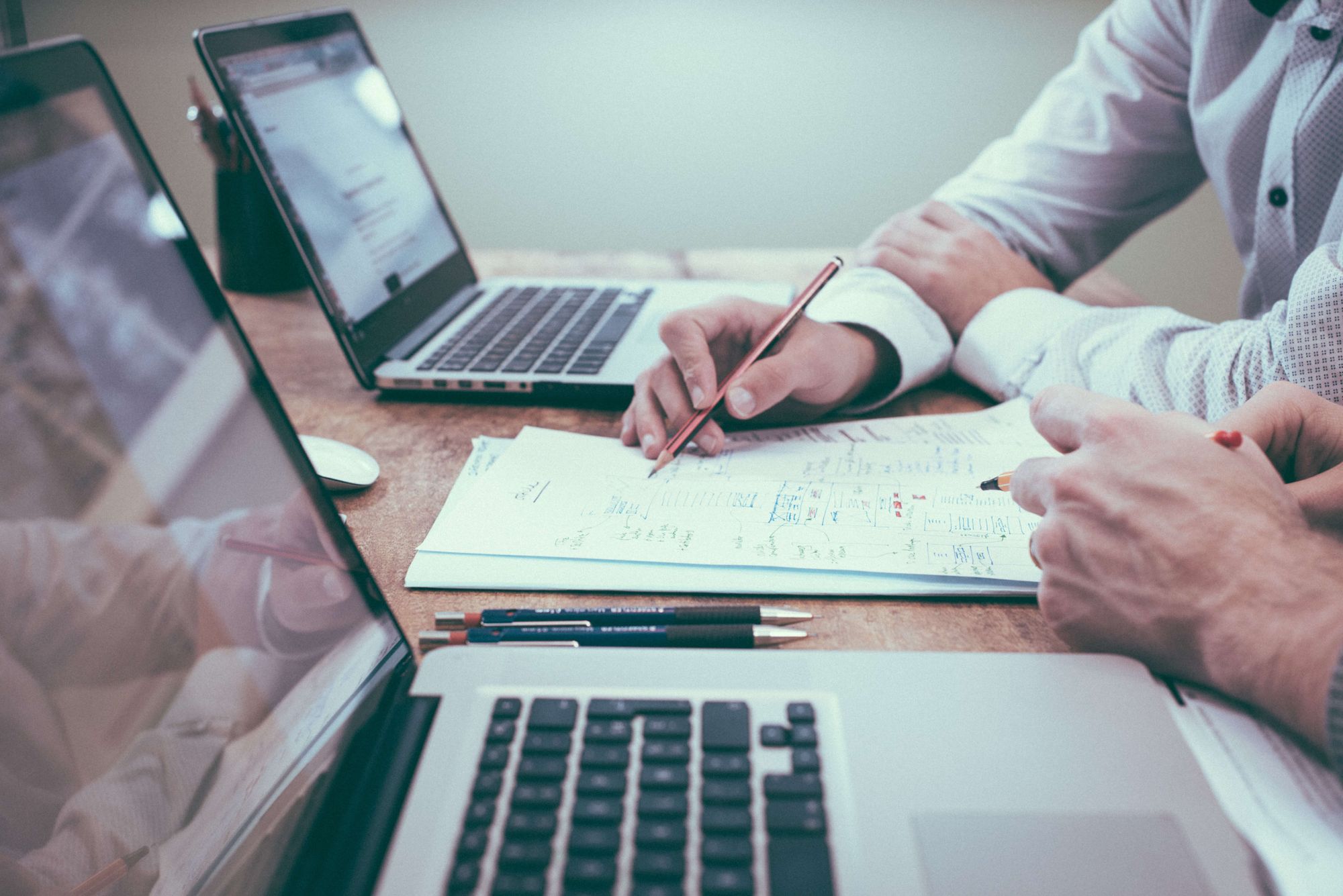 Action point #8 - Raise product awareness via the implementation of appropriate promotional methods.
---
How to measure product success
Product marketers sometimes fall into the trap of releasing a product to market and assuming the hard work has finished, when in fact, it's only just begun.
You need to have OKRs in place that'll enable you to measure product success after your product has been launched. This will help you gauge a clear understanding of what's working well and in some cases, you may need to reposition your product, to align with your findings.
Which OKRs should a product marketer use?
In the 2021 State of Product Marketing Report, we explored which success metrics PMMs are being measured on.
Due to the nature of the product marketing profession, attributing efforts to specific performance and success metrics can be tricky; it's hard to pinpoint product marketing's contribution to revenue and the bottom line. That might explain why 15% of our participants don't currently have any OKRs in place at all.
For those who do have some metrics to answer to, generating new revenue was the most common, with 50% of participants citing this as an OKR they're measured against. Increasing marketing qualified leads (40%), increasing win rate (35%), customer retention (35%), up-selling customers (34%), and sales confidence (31%) were also popular.
Around a quarter of PMMs are also measured against cross-selling customers (24%), increasing website traffic (24%), active users (23%), and asset utilization (23%) respectively. This is another demonstration of how vastly diverse and multifaceted the role of the product marketer is.
Increasing win rate, up-selling customers, and boosting sales confidence were all higher up the priority list this year by a small margin while increasing sales qualified leads, cross-selling customers and increasing website traffic were all slightly lower down the ranks when compared to last year.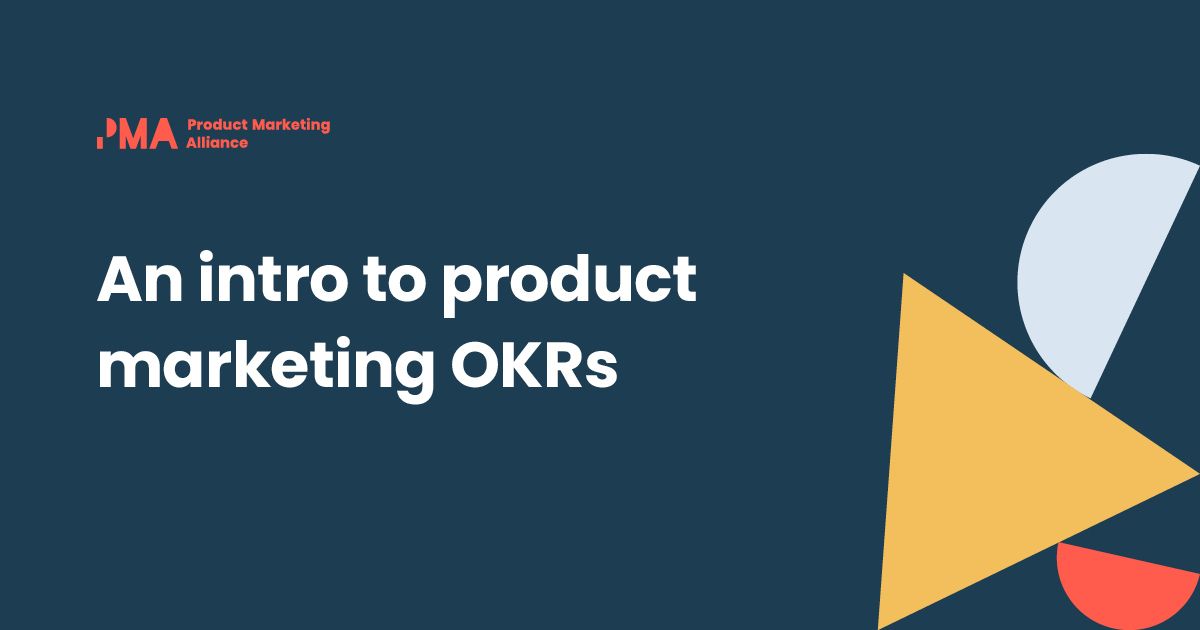 Alternative OKRs you can use to measure product success, also include:
Sales volume
Market penetration rate
Net promoter score
Return on investment
How to calculate market penetration rate
Market penetration rate = (Number of customers / Target market size) x 100
How to calculate return on investment
ROI = (Gain from investment – cost of investment) / cost of investment
Return on investment is a commonly used KPI, as it allows you to track revenue, understand the success of your sales strategy, and communicate them to key stakeholders within your organization.
How to calculate net promoter score
NPS = (% of promoters – % of detractors)
Net promoter score is essential because it allows you to measure customer loyalty and establish whether they'd be willing to recommend your product to another potential customer.
Action point #9 - Identify OKRs pertinent to your organization and use these metrics to conduct thorough research into product performance. Establish what went well, and put measures in place to address areas for improvement.
---
How to incorporate the voice of the customer into your product marketing strategy
Kristina Volovich, Product Marketing Manager at Audible, Amazon, discusses how to incorporate the voice of customers into your strategy.
Key highlights include:
Listen to your customer and focus on their challenges.
Understand customers from the start (product and feature development).
Get involved in the plan early.
Work with product managers at your organization.
Go-to-market is crucial - ensure to think about your customers in this step.
Think about your current customers (as well as prospects) during the product launch.
Create a feedback loop with sales.
For the full transcript click here.
How to get customer and market feedback
With your product sitting pretty on the shelf, last but by no means least, you need to collect feedback from the people who matter the most: the customers.
Customer and market feedback gives product marketers the chance to gather invaluable insights from buyer personas.
The responses provided can give an insight into what worked well and what needs to be improved. This can often lead to the repositioning of the product, amendments to the messaging, or changes to the product itself.
When collecting customer feedback, it's pivotal to utilize all resources and contact points available.
While phone or face-to-face interviews are the preferred means of collecting customer feedback, this can be difficult to facilitate sometimes. However, there are alternative options out there, like:
Internal data - Communicate with your sales and customer success teams, to ensure their data is being used to its fullest potential.
Surveys - Whether it's in-app or over email, sending out surveys in standalone communications, or engrained into your email footer, for example, is a fairly low-resource route to topping up your feedback pot.
Social media - With billions of people registered, the likes of Facebook, LinkedIn, Twitter, and Instagram are a great way to generate feedback from your target market.
User-friendly tools such as poll options present product marketers with the opportunity for customers to offer their opinions in an engaging, interactive way.
Email - Email contact forms are a simple, yet highly effective way to generate feedback from your customers, and there are proactive steps that can be introduced to improve response rates.
For instance, set expectations amongst the recipients of the correspondence, and let them know when you'll be back in touch. A range of specialist tools is also available, to ensure that minute details are captured.
Customer interviews - Going direct to the source and interviewing your customers is an effective way to gain useful customer insights. Interviews give customers the chance to candidly express their opinions, and this qualitative data can add further detail to quantitative findings that may have materialized.
Online tools - Analytical tools such as Google Analytics and Hotjar offer statistical insights into the performance of a product or service. Plugins such as website heat maps indicate which areas of a website are being attracted to most, while statistics such as bounce rate reveals whether the content is engaging or not.
Action point #10 - Gather product feedback from customers. Keep an eye out for trends where your product could be improved.
---
Product marketing strategy action points
Action point #1 - Complete market research, competitive intelligence, and a SWOT analysis to fully understand where your product stands in the marketplace.
Action point #2 - Establish who your personas are (buyer and user) to ensure your product meets their requirements and solves their pain points.
Action point #3 - Complete your positioning statement and product message to effectively position your product and clearly communicate to prospective buyers what makes your product different from market alternatives.
Action point #4 - Introduce a pricing strategy that's suitable for your target audience.
Action point #5 - Decide if a free trial is right for your product.
Action point #6 - Create a go-to-market strategy for your product.
Action point #7 - Create appropriate sales enablement assets, and host internal training sessions to ensure your teams understand how your product works.
Action point #8 - Raise product awareness via the implementation of appropriate promotional methods.
Action point #9 - Identify OKRs pertinent to your organization and use these metrics to conduct thorough research into product performance. Establish what went well, and put measures in place to address areas for improvement.
Action point #10 - Gather product feedback from customers. Keep an eye out for trends where your product could be improved.
---
How to improve a product marketing strategy
Product marketing strategy sits at the heart of any sales efforts worth its salt, and you need to understand the nooks and crannies of every element that's involved in the process to improve the overall quality of the strategy itself.
Product Marketing Core is PMA's official certification program, honing in on the ingredients for a successful product marketing strategy.
We continue to wow product marketers worldwide, with the course vetted, tested and, approved by senior-level PMMs from companies like Salesforce, HubSpot, Google, Facebook, and more, so you can be sure you're getting the real deal.
Get certified, refine your understanding of key PMM principles, and build a product marketing strategy befitting your expectations.