To celebrate the second season of Storyselling, a podcast series hosted by Chief Marketing Officer at ARION, Elliott Rayner, we're reflecting on a particularly interesting episode from the first season.
Storyselling is an awesome podcast where Elliott and many incredible guests explore the skill of effective product storytelling within the field of product marketing. In each installment, they focus on one of the four stages of the storytelling process: the story, the speaker, the listener, and the response.
In this particular episode, Elliott was joined by Matt Dehaty, Head of Product Management at Gymshark. They discussed how brands can express their identities through a unique brand voice - something that is particularly important for product marketers to know how to successfully approach and implement.
So, in this article, we take a deep dive into bringing brand identity to life, focusing specifically on:
Matt's career in product creation
The golden rules for branding
Building a product story from the ground up
Finding an authentic brand voice
Matt's greatest stories
Lessons from a career in product marketing
Matt Dehaty's career in product creation
One of the most vital parts of building a story is creating the voice of the brand you're speaking through, and I think you're the perfect person for that because you've worked for two brands with very distinct voices - Nike and Gymshark.
Most people in the world probably own at least one product from one of those brands, and it's got a very distinct voice. Maybe that's a good place to start as you tell us a little bit more about your career in product creation.
You're right. I don't think there are many people in the world that don't know Nike. As a product marketer there, you have that massive benefit – you don't necessarily need to tell people what the brand is, there's a huge awareness in the first place. The challenges are different at Nike: they've got so many products that they have to think about how exactly they're going to position every single one of those across its category.
It's very different at Gymshark. People know from the name that we're a gym brand but that's about it. So yeah, my mindset has shifted completely in my career. I've come from a company where the brand voice was completely dictated and understood to a place where it's free and open to be decided and discovered.
Golden rules for branding
It's funny, we're from the same hometown, but I was on the other side of the sports industry at Adidas, which is where I began my product creation career. Adidas really gave me a really clear understanding of how to create products and that influences the things that I do today, even now I'm not in the sports industry.
For example, we were given a Brand Book with rules on how to create certain products. One of the rules was "Test, test, and test again" another was "The athlete is always first." So these things have stayed with me.
I would've thought that Nike would have something similar. Was there a process for product managers or product marketers? And did you have something drilled into you to make you understand the right way to create Nike products, or was it just more from the culture?
Well, there was a set of maxims when I was there. I remember one of them was "The consumer decides," so the product decision-making process always has to be underpinned by a consumer need. I assume that's the same everywhere. Everybody starts with their target audience.
Another one of those maxims was "Nike is a brand," and I think that was probably higher on the priority list. First and foremost, we needed to make sure that the brand message and mission were held up and held true. And then you overlay what the consumer wants.
There was an eternal battle in the space between what the consumer was asking for and where we were trying to take the consumer. Sometimes part of the journey is educating customers on something they don't even know they need yet.
Nike's a great example of that kind of marketing and storytelling and saying, "Here's something you didn't know you needed yet." I was always fascinated by how they managed to do that.
Building a product story from the ground up
You're in a really interesting position now at Gymshark where you get to help define the product story. You must be working very closely with your brand colleagues when it comes to telling that story, probably a lot more than you were at Nike, would that be right?
Yeah, 100%. The role here is drastically different. One of the major benefits of working here is that it's a smaller company, and the touchpoints across the company are very frequent. So it's not just brand, honestly, we're talking with customer support, they're handling queries directly from the consumer, and we can talk to athletes whenever we need to. It's a lot easier to get information.
You'll probably recognize from your days at Adidas that big brands' access to live data on how products are sold is harder to come by because you're essentially a wholesaler. That's completely different here – we're also the retailer, so access to live information around how we're trading day to day is always on. I can just log in and find out. Being direct to the consumer is a game-changer when you're a product marketer.
You have amazing access to your core consumer. I guess even the people who work for Gymshark are essentially the consumer, and there's nothing easier for a product marketer than creating products for the demographic that you're in.
Something that's come up in one of my other conversations is that our consumer doesn't always know what they want. Do you ever find that as well, or do you take the information from conversations with customers as gospel?
Yeah, it can be tricky. Within GymShark, part of our job is to translate customer insights. Even if we have a great focus group or incredibly robust and comprehensive data, it's down to us to translate that into a meaningful product direction.
It's not enough just to hand over the data; we need to give the design team something actionable. We're not just reporting the facts; we also need to overlay the company's strategic direction.
It's like a blend of art and science. The older I get, the more I realize how important the art piece is. Science can sometimes be misleading.
To give you an example, the company I work for now is founded on something which was not a logical plan. Ben's idea was to create what he wanted but couldn't find: bodybuilding apparel for guys who want to look great at the gym.
Logic would have said that there was no market for that, and yet somehow it worked and now we're here with a billion-dollar valuation. It's not always about insights and data. It's about choosing wisely what to do and what not to do.
Finding an authentic brand voice
The story of Gymshark is a great one, and it taps into something really important when we talk about identity: authenticity, someone who wants something that isn't on the market and creates it for themself. People love that when they see it.
I think that authenticity comes alive in your messaging as well. Your social media team and your brand team speak in that same way – no-nonsense, direct, and unpretentious. Would you agree?
Yeah. Firstly, I have to say that product marketing doesn't necessarily decide everything you described. Most decisions are made by the committee. We get together across each of those marketing channels and decide how we're going to approach things collaboratively. I can't sit here and say that I'm responsible for that. But we're in the room at the time, ensuring that the story we built into the product is still there.
Going back to what you said about authenticity, it's really important these days. I think we're almost a bit niche, and that's a good thing. If we tried to sell abroad en masse, that'd be like Gymshark trying to outcompete Nike or even Amazon. At the size that we are now, I think it's more important that we focus on the niche and being authentic and credible, rather than trying to be all things to everybody.
It reminds me of something I read in a book from BrewDog – I'm a massive fan of their work. They have something called a focus test, and essentially they said, if we can't do it better than anybody else in the world, let's not do it. I absolutely love the idea that if we can't be number one on this and do it more authentically and credibly than anybody else, it's a bad idea.
Our very own CMO, Bryony Pearce, outlines the what, why, and how of brand promises in this blog. 👇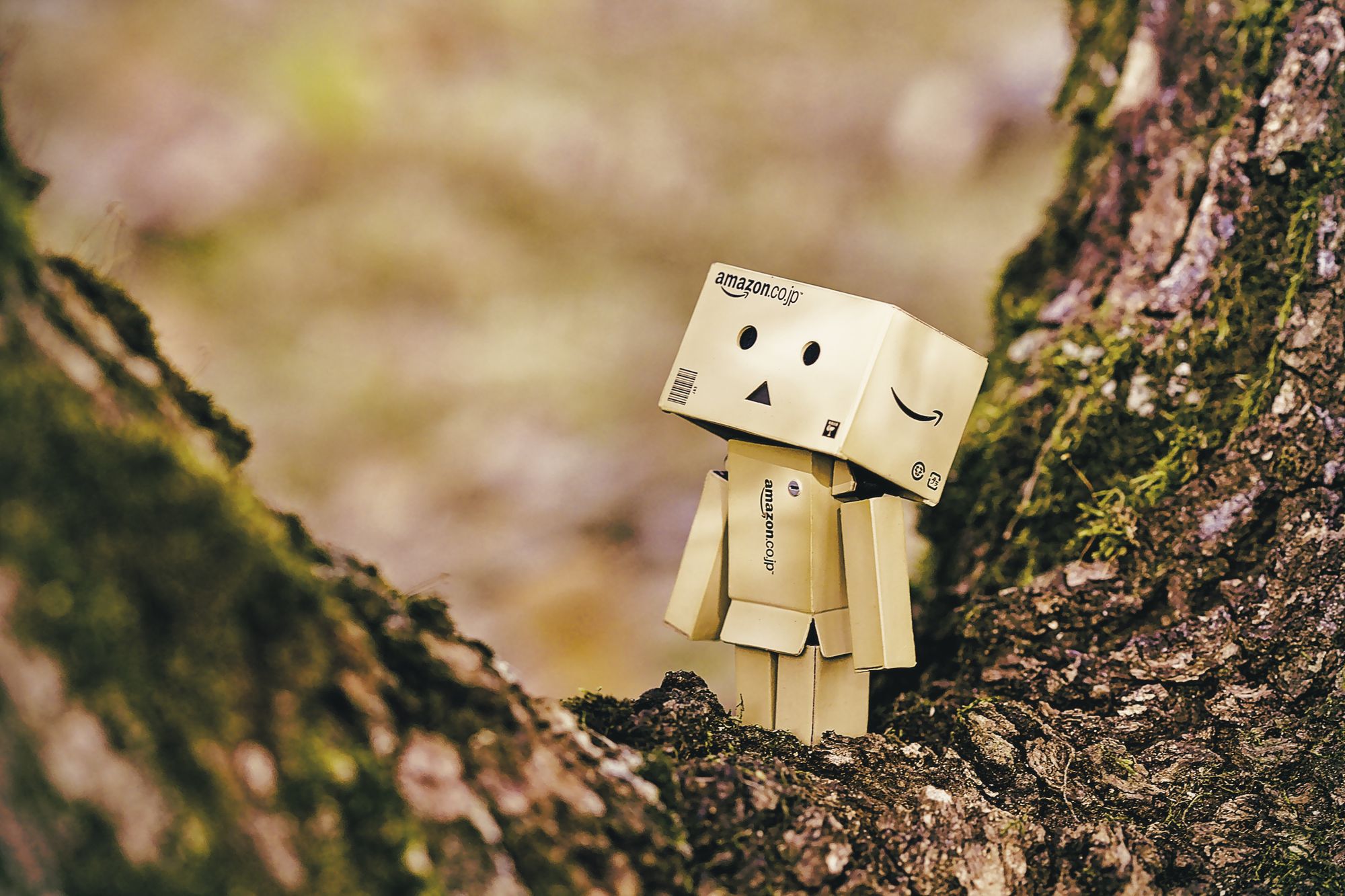 Matt Dehaty's greatest stories
Coming back to the idea of product identity, of all the products you've been involved in, which ones would you say you really nailed the story on? Is there a product story that you're especially proud of?
Yeah, there is. I grew up playing rugby, and part of the reason I wanted to work in product in the first place was so that I could work on Nike's rugby offering.
Now, in 2015, Nike was sponsoring the Argentinian rugby team, and it turned out that was the 50th anniversary of a famous win over the South Africans. Out of pure curiosity and trying to understand more about Argentinian rugby, I and a designer got on a plane to do some research. We uncovered this wealth of information, and we got to visit the museum where an original jersey was hanging in a glass cabinet.
We also spoke to the players that were there in 1965 about what it felt like to play and win in such a momentous game. It turned out that the son of one of the players was in the current Argentinian rugby team, so this beautiful story was coming together.
None of this was massively important to Nike at the time, but we went out on a limb and created a modern version of the 1965 jersey, with all the technologies you'd expect today, but keeping as close to the original DNA as possible. The colors exactly matched. The stripes were just perfect. We even made sure that the sponsor logos were the color of the base fabric, so you couldn't really see them unless you were up close – that took some serious negotiation.
This all came together on the field. Argentina was playing South Africa again, fifty years later. The guys that played in the original game were in the crowd, and Argentina actually won again against South Africa for the first time in a very long time.
I'm incredibly proud of that product. It's an easy choice for me on the list of products that I've made. The shame is that we didn't really get a chance to tell the story. At a company like Nike, there are so many amazing stories to tell and unfortunately, rugby didn't end up being one of those that we had time or space to talk about, so it wasn't really seen outside of the Argentinian team.
There have been some other cool ones recently. There's an article right now in the Wall Street Journal about women's flag football in the US and how Nike created a women's flag football jersey, not because it made sense financially – there are only about 11,000 females who play – but because it was the right thing to do.
Nike's trying to be as inclusive as possible, and just making uniforms for the men that play in the NFL wasn't enough. So we did that, and it's been picked up by the Wall Street Journal.
Lessons from a career in product marketing
Is there anything that you've learned over your career as a product marketer that you think could be beneficial to people in the Product Marketing Alliance community?
Consumer empathy is the obvious one. Your ability to understand the consumer is improving every single day. There are new and more intelligent ways to get information about what the consumer wants, whether that's spending time talking to individuals or doing it from behind a computer on a massive scale through data. You've got to take advantage of that to tell a story that customers will connect with.
The second thing is that storytelling isn't just about talking to the consumer. You can use storytelling internally too to build momentum around products and get support from the right stakeholders. Rallying support and momentum behind campaigns that you know will resonate is equally as important as end-consumer storytelling.
Master the art of storytelling
Luckily for us all, Elliott Rayner has been kind enough to share his storyselling wisdom even further and condensed his expertise into an incredible, and unmissable, course.
By the end of the Storytelling Certified: Masters course, you'll be able to confidently:
📚 Construct an actionable storytelling framework
📚 Structure your product story like a pro
📚 Connect better with your customers through an authentic product story
📚 Communicate to your audience with confidence and passion
📚 Use your purpose to ensure your story remains consistent
📚 Have an impactful change on your product's story and success
And don't just take our word for it...
"One of the best courses I have taken! Complete and actionable, I am left with tons of insights and frameworks to use immediately!"
Silvia Kiely Frucci, Senior Product Marketing Manager at Castor
I wanna be Storytelling Certified!