Wow… What. A. Week.

Having already announced the winners of Product Marketing Newcomer of the Year, Positioning & Messaging Maestro of the Year, and the Above & Beyond Award we have been busy.

But we're not done yet.

Today is a big one: we reveal the Top Companies to Work in Product Marketing.

With this award, we wanted to recognize those companies who are creating a great environment for product marketers to work.  

Whether they made it onto the shortlist through exciting launch projects, impressive growth, or unrivaled personal development & support, this was a tricky one to narrow down.

So, without further ado, we are delighted to officially confirm the Top Companies to Work in Product Marketing 2021 🎉

5. Squadcast
4. UiPath
3. Avalara
2. Zuora

And coming in at number 1 and taking the top spot is...
Unbounce 🎉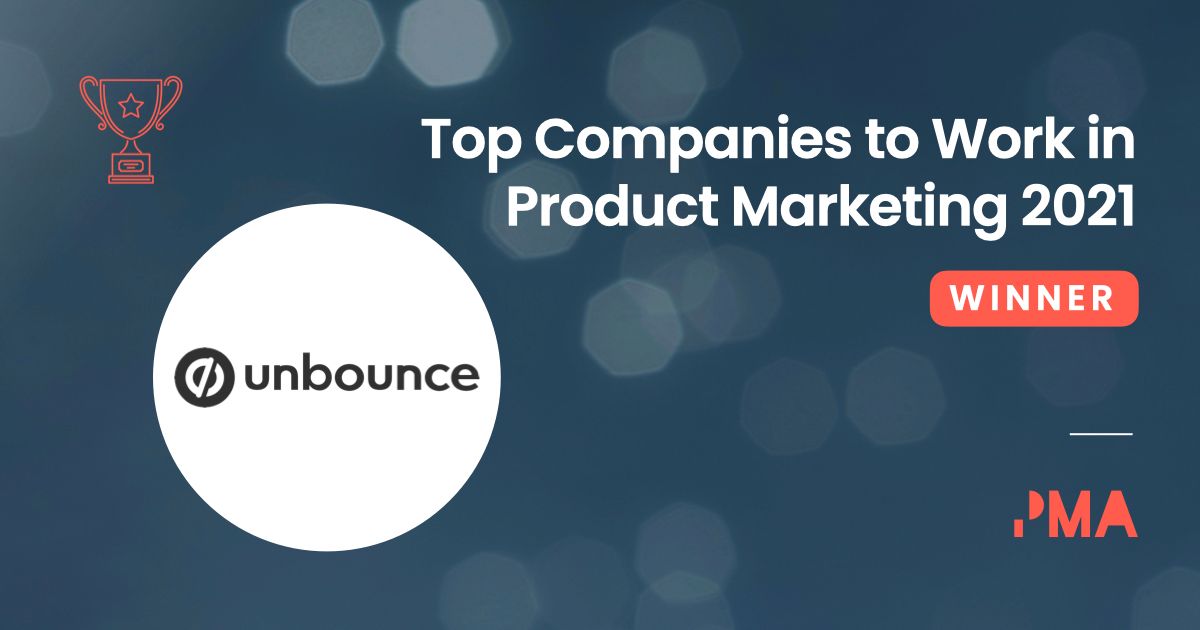 Here are a couple of reasons why Unbounce topped the list:
"Unbounce is led by a product marketer: with Tamara Grominsky, a PMM by trade, as our Chief Strategy Officer, product marketing is at the heart of our strategy.
Peer-based learning: we have a team of amazing product marketers from all backgrounds and all levels that support each other and share learnings through craft meetings and shared go-to-market strategies.
Once-in-a-product-lifecycle challenges led by PMM. We're establishing a net new product category, we're influencing product roadmap, segmentation, acquisition, and opportunities.
We spend 10% of our time on professional development; making sure you're not only stimulated by your work but have time to be the best PMM possible."
Fiona Finn, Director, Product Marketing at Unbounce
And that rounds out the award announcements for this week, congratulations again to all our fantastic winners.
Make sure you join us next week as we'll be announcing the winners of:
🏆 Rising Star - PMM MVP of the Year
🏆 Product Launch of the Year
🏆 Product Marketing Leader of the Year
🏆 Product Marketing Team of the Year
See you then!