While some product marketers thrive working as part of an in-house team, for some, honing their skills as a cog in a company machine doesn't quite cut it.
There are a growing number of product marketers changing tact and setting up a product marketing consultancy of their own, but what does this process involve, what level of experience do prospective lone rangers need, and what's the incentive behind going solo?
---
What is a product marketing consultancy?
A product marketing consultancy provides expert insights, analysis, and recommendations to organizations or individuals, based on their expertise.
They provide their clients with tailored strategies to enhance performance and rectify potential problems a company may be facing.
Consultants aren't full-time/in house resource, but can be hired on a project by project basis.
---
The best product marketing consultants (2021)
Devon O'Rourke, Founder & Managing Partner, Fluvio
A consultant with a decade of experience, Devon O'Rourke has worked alongside growth, integrated marketing, product, research, design, sales, PR, and engineering teams to successfully bring new features and products to market.
A diverse practitioner, Devon has a wealth of experience in media strategy and product marketing roles at companies such as The New York Times, Getty Images, Publicis, ESPN, Tremor Video, Etsy, and Amazon, in addition to being a GLG Council Member, and an Ambassador for the Product Marketing Alliance
Richard King, Founder & CEO at Product Marketing Alliance
Richard King has spent the last decade managing development teams, marketing teams, and product strategy for enterprise B2B SaaS companies.
He's passionate about the intersection of product, marketing, sales, and data.
Shari Diamond, Principal, Fluvio
Shari has over 13 years of marketing experience working at B2B and B2C companies across a variety of industries including automotive, retail, CPG, technology, and publishing. She has a strong track record of building strategic, revenue-driving product marketing approaches that address and speak to key customer pain points.
A Master's graduate in Integrated Marketing, Shari serves as a GLG Council Member and has been a featured speaker at various product marketing conferences and events.
Bryony Pearce, Head of Content at Product Marketing Alliance
Bryony Pearce is the Head of Content at Product Marketing Alliance, the world's largest product marketing community.
She's an experienced writer and has been working in B2B, B2C, and SaaS settings for almost ten years.
Bryony is continually adding to her list of credentials; she's built, delivered, and marketed Product Marketing Core, grew PMA's monthly web traffic to six figures within six months, and wrote industry-leading reports which were collectively downloaded by 10,000+ PMMs.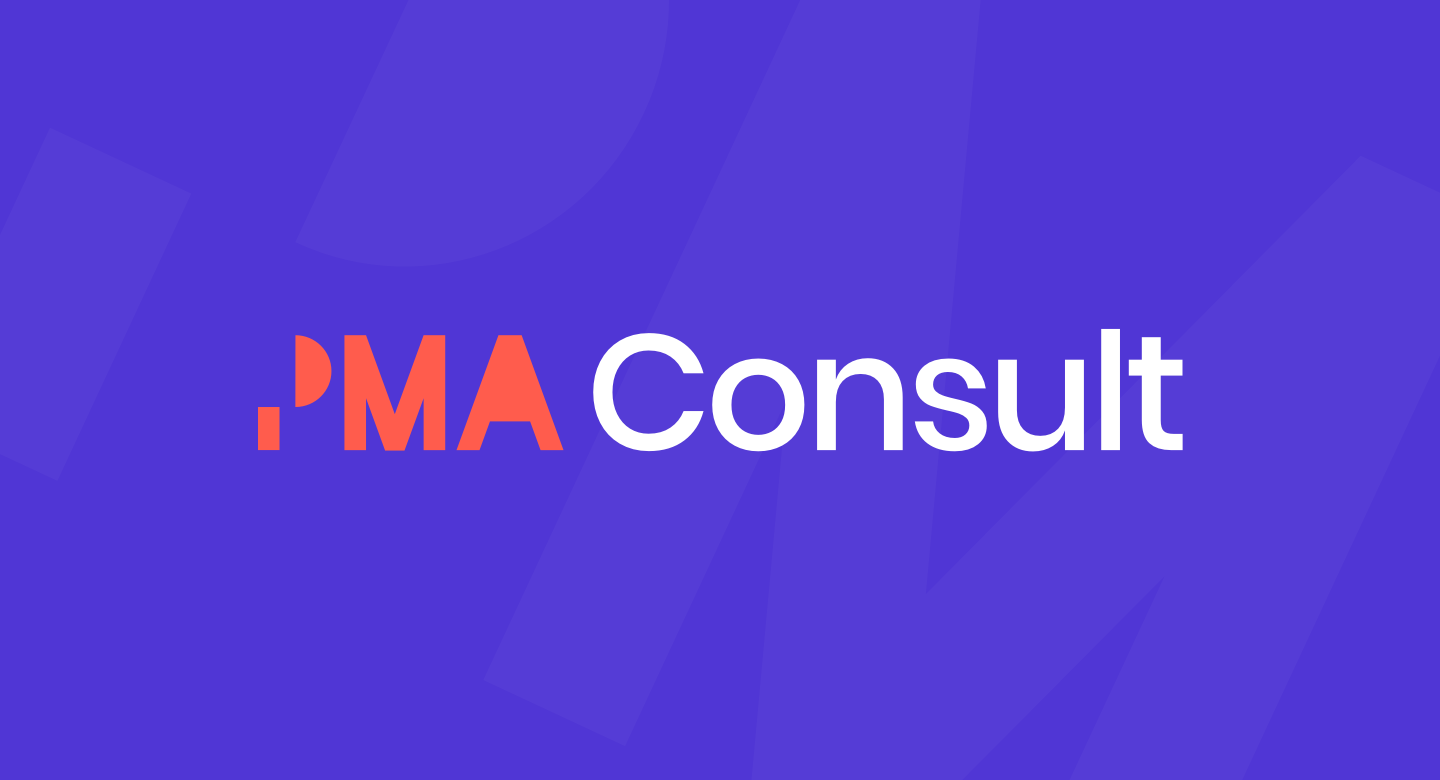 Daniel Thai, Consultant, Fluvio
Daniel Thai has plied his trade as a consultant for almost a decade, during which time he's worked in multiple areas, including a spell in the B2B SaaS space.
Well-versed in building go-to-market strategies focused on cross-functional collaboration among products, Daniel is an expert in supporting marketing, and sales teams and joined Fluvio from Cox Automotive. During his time at Cox, he specialized in customer-centric positioning and messaging.
Dhiren Patel, Consultant, Fluvio
Dhiren Patel is a consultant with prior experience in behavioral therapy, as well as SaaS product marketing.
He has a unique ability to form connections between user needs and product value and in demand generation, sales development, email marketing, full go-to-market planning, buyer persona creation and validation, sales enablement support, and competitive positioning for distinguished companies such as Headspace, Medely, and Shepard Health.
Collette Johnson, Product Marketing Strategist
Collette Johnson is a highly-esteemed Product Marketing Strategist.
A 2020 Top 100 Product Marketing Influencer, she's worked in a range of industries, including design and innovation and computer software.
Collette is also a PMA Ambassador, playing a significant role in helping us achieve our mission to elevate the role of product marketing.
Tune into her appearance on the Product Marketing Life podcast.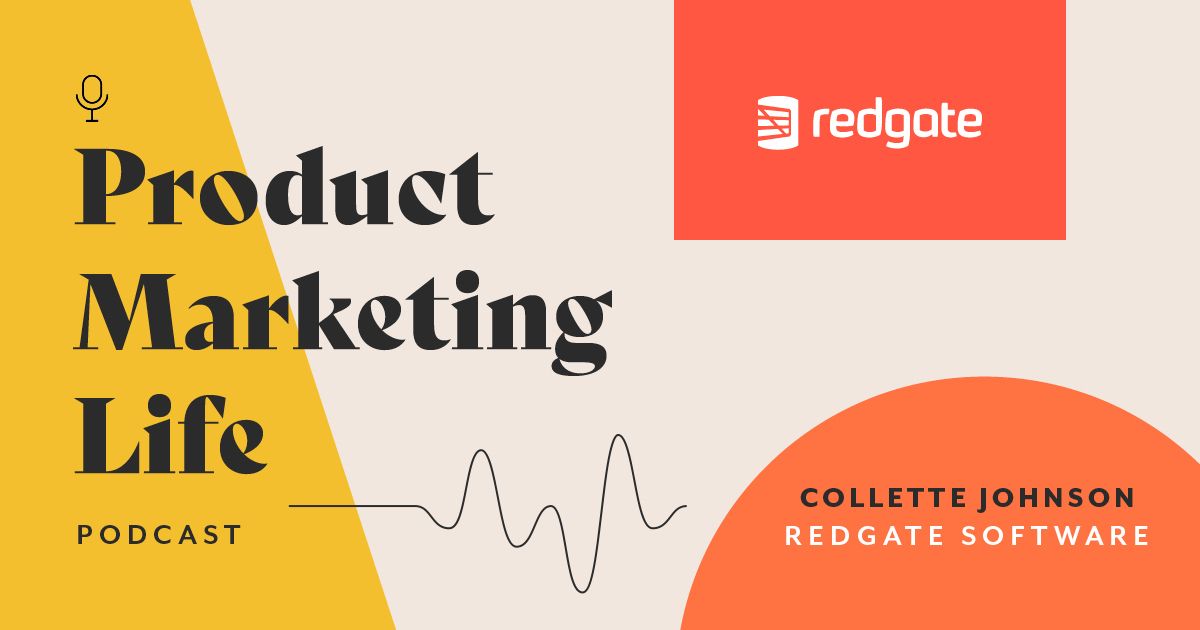 We spoke with product marketing expert Devon O'Rourke, Founder and Managing Partner at Fluvio, who lifted the lid on the why, what, and how of consultancy life.
---
Product marketing consultancy tips
How to attract customers to a new business
Q: I would love to start a product marketing consultancy, but it is something I have never done before. How did you (or how do you recommend) someone start doing this and attracting clients?
What is the right amount of experience in product marketing for this, especially for working in start-ups/smaller companies that might not be well known?

"The hardest part of the process is the start! I recommend you think through a couple of things. Firstly, ask yourself if you're confident in your product marketing skills and if you feel you can lead others.
"Also, consider whether you're willing to take on a certain amount of risk and what are the things you need to be comfortable with taking on these extra risks.
"I'd say it's important to weigh up whether you have folks in your network that trust and respect you and are willing to champion your services.
"There is no silver bullet answer for how many years of experience you need or how to attract clients. If you've done great work and been a PMM leader (ideally with a respected company), have the confidence to take on risk, and have a network that can help then you have a chance!
"I started tinkering with how to generate business and tested the idea. I didn't expect to have five clients in the first six months, I used six months to test my hypothesis that there was this need in the market, identified what my target persona might look like, what an ideal buyer might look like, and acquire one or two of them.
"I did that by very high-level prospecting. I considered what type of companies might need product marketing services. For example, maybe they're aggressively trying to staff their product marketing team.
"I tried to find the buyer VP of Marketing, VP of product, in some cases, the CEO, and I would just cold outreach, whether it was via LinkedIn or email. There's a handful of email sort of prospecting tools that will give you email addresses.
"I emailed hundreds of people and received two or three responses per every 100 emails; that ended up translating into one fairly large retainer client. And that's how I have organically grown Fluvio. We don't do much prospecting today, we still have that client.
"Over a year later, we're still one of the main consulting partners, and we gain a lot of our business through word of mouth. We're trying to create more case studies, we're developing content, we're trying to drive organic traffic.
"Getting that first client is always the most challenging aspect. But from there, a lot of times you'll see opportunities come your way."
How much experience is needed to be a consultant?
Q: When hiring product marketers for your consultancy, what level of experience do you look for and what expertise do you expect them to have? Do you actively look for product marketers with differing skills so that you are more equipped to combat any problem a company might throw at you?
A: "I look for product marketers with varying levels of experience and backgrounds that will allow Fluvio to service any client within tech/SaaS. I have PMMs within the Fluvio Network with as little as 1-2 years and as much as 20 years of experience."
Benefits of a product marketing consultancy
Q: What was your incentive for setting up a product marketing consultancy; you held some fantastic in-house roles - was there anything specifically that triggered that desire for change?
A: "I've always craved a bit more ownership than larger companies can provide. My initial thinking was that I would use Etsy/Amazon to help propel me into a leadership role at a startup.
"However, while I interviewed PMMs to join my team at Amazon I was surprised at how challenging it was to find and hire the right PMMs and that got me thinking. If Amazon was struggling with this, surely other companies were. That led me to believe there was a big opportunity for a consultancy with a niche focus on PMM (the big consultancies certainly don't have this)."
How to develop a product marketing consultancy
Q: As I progress in my career, building out my consultancy is something that I am considering more and more. However, I have one doubt in particular that holds me back - how do I go about building that all-important reputation as a consultant? Do you have any advice about this when first getting started?
A: "Reputation and your network are critical to finding success as a consultant. I recommend jotting down a list of the 5-10 folks that you think trust you and respect your work the most.
"Then, find some time to chat with them and inform them of your plans and see if they are willing to help champion your work via emails to potential clients or LinkedIn, or even better, if they have any projects themselves that might be a good fit.
"I've also heard others say that they informed their current employers of their intentions to start consulting and asked if they could work out some project work as a way to slowly step away."
How to pivot into a product marketing consultant role
Q: I started my consultancy after I was laid off due to COVID. Do you have any thoughts and recommendations on taking a vertical approach to a consultancy (I specialize in cybersecurity) versus serving clients regardless of their industry?
A: "My suggestion would be to focus on where you know you add the most value, and if an opportunity to expand into a new area arises - take it. I want to grow Fluvio to serve many verticals within tech/SaaS but that will take some time."
How to price your services
Q: What's your pricing structure? Do you charge hourly, per project/deliverable, or something else?
Also, if you do a project or deliverable, how do you estimate the time that you will have to invest to get enough domain knowledge to be effective, and how do you handle it with clients when it's a bigger project or trickier deliverable than you originally determined?
Finally, how do you manage through change at organizations that are smaller and mercurial with their strategy?
A: "Pricing is more of an art than a science. There are some general calculations you can make as you go into a consulting role, where you can look at sort of what your salary is at your existing position within your company, and you can extrapolate that out into an hourly fee.
"I think I would actually back up and say, figure out what pricing model you want to bring to market: Do you want to go with an hourly rate? Do you want to go with a project-based fee, where you agree upon certain deliverables and a general timeline, and you charge based on the output of that project? Or do you want to go with more of a retainer model, which is a set fee paid to your firm or to you as a solo consultant every month or so?
"There are a bunch of different pricing strategies you can choose from. It comes down to your circumstances, what you want, whether you want to take projects, and not be fully embedded within a company, in which case, a retainer model might be the most suitable option.
"The reality is you have to test your assumptions. There was a point where I overpriced myself when I first entered the market, and I think there are instances where I've underpriced our services. However, as you grow a firm, and you start building proposals around team structures, it's no longer just one consultant, there are different types of expertise within our consulting firms that we pair together. That creates a stronger value proposition and you'll be able to increase rates at that point as well.
"I tend to try and bill on projects, which encompass deliverables and timelines. That said, everything boils down to some sort of hourly rate that is used to estimate total costs.
"My process consists of 1) getting to know the business by asking questions during the introductory call and conducting my research/analysis and then 2) laying out a formal proposal aimed to address the core areas of the business where I know Fluvio can help, ensuring I include project deliverables, timelines, and costs.
"I always include onboarding/auditing/researching in my timeline and generally assume I can get this done in a maximum of 2 weeks.
"Of course, I (and my team) will continue to develop domain expertise throughout the engagement, but speed is critical and something I am very aware of (in fact, it's one of Fluvio's three principles).
"I also ensure that if the scope expands (i.e. the client has requested a change in deliverables that will add time), I have a rate that will be applied to the additional time to prevent scope creep (this is in the agreement/SOW).
"All in all, I don't think there is a definitive way to price your product. I think you have to test yourself, and you have to constantly evolve how you price."
How to pitch to potential customers
Q: How do you find new clients to consult for, and how do you pitch yourself to consult (and not just provide free advice)?
A: "I've paused my business development efforts and have turned to an inbound strategy (I am very fortunate to have a healthy book of business that allows for this).
"However, when I got started I focused on finding the right company (maybe they are trying to hire PMMs, maybe they just raised a new round, maybe they acquired a new company, etc) and then find the right contact(s) (maybe CEO, CMO, Director of Marketing, etc.) and send them a personal note via email or LinkedIn highlighting the challenges they are surely facing and matching them to my services/experience. I also try and include a couple of examples of products/projects I have worked on and a testimonial quote or two."
How to identify customer needs
Q: How do you identify the customer needs in product marketing services and not say a traditional marketing or PR strategy? Are there clear indicators one way or another?
A: "This is a good question and something I listen for during my intro call. I have a long list of questions I use to understand their business, org structure, identified problems, etc. and if I come away understanding my services are not the right fit - I tell them so!
"I've found that some folks think they need a PMM consultant but they are looking for an SEO specialist or a demand gen consultant for example. Transparency is key, you don't want to set yourself up for failure."
Q: Based on your experience, what are clients looking for these days that they can't find elsewhere? How do you position yourself (messaging-wise) to show them that you can meet these needs?
A: "This depends on the type of company and their maturity level. For smaller/startup-type companies, they are looking for someone who can tactically execute messaging/GTM strategies and can digest technical documentation.
"For larger/enterprise-type companies, they're looking for proven product marketing leaders who have a track record of identifying problems/opportunities as they relate to growing a product or business and galvanizing a team around a mission.
"In terms of how I position myself, that's best answered by looking at my site! In short, showing that 1) I know the problem(s) they are coming up against given their situation (maybe they are trying to hire PMM, maybe they just raised a new round, maybe they acquired a new company, etc) and 2) I have fixed those problems before at notable companies (also add a testimonial quote if you have one)
"In the end, it's all about understanding the prospective client and their challenges - that in itself builds trust."
---
PMA Consult
Whether you're a startup looking to find product-market fit or an established enterprise looking to sustain growth, PMA Consult provides you with the knowledge, experience, and bandwidth to revolutionize your strategy and grow your product.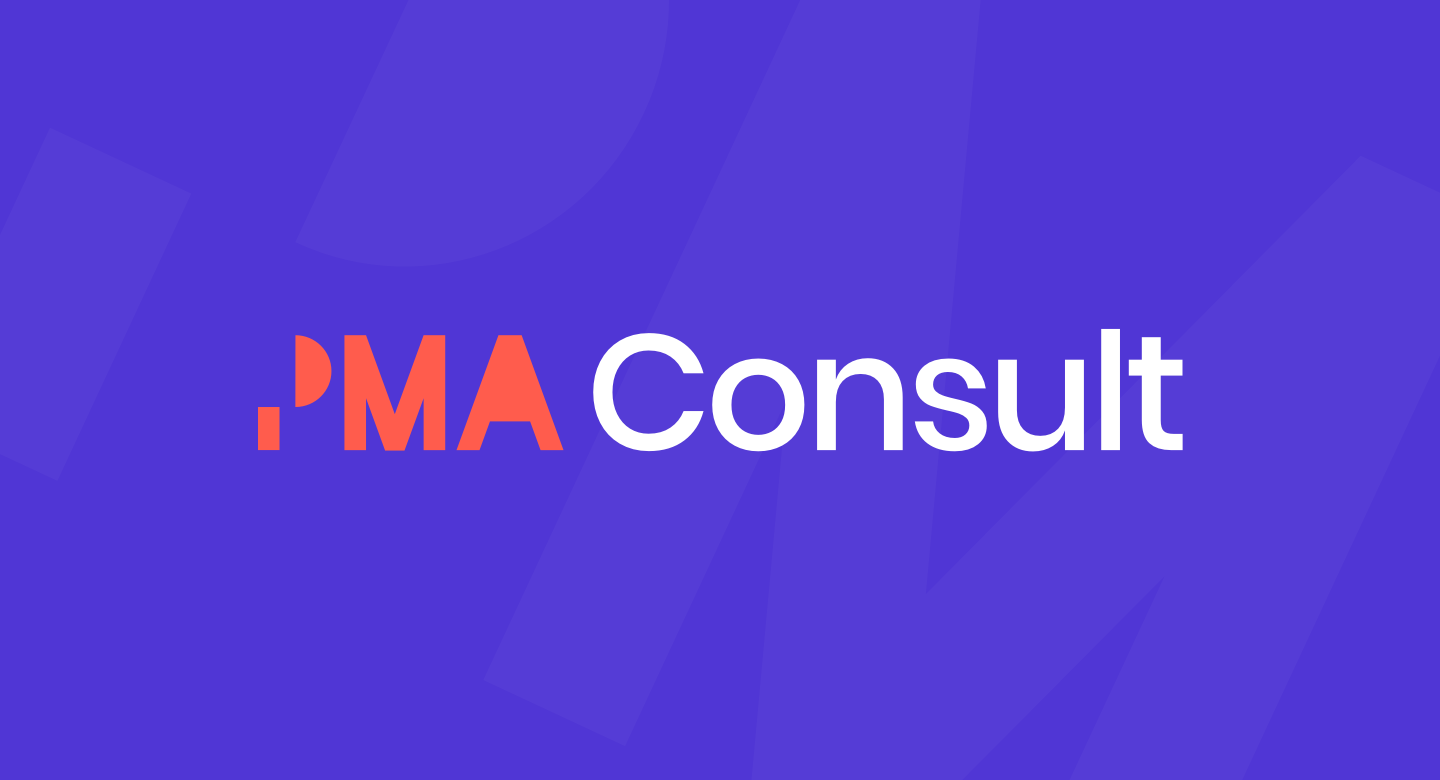 Our product marketing consultants have walked the walk and spent time supporting some of the world's best-known brands including LinkedIn and Google.