An important question that is consistently asked within the product marketing community is, how can we improve the user experience for our target audience? Ultimately, our consumer is the most important part of the process because they are the ones who will be using the product.
So, the role of messaging takes on quite a large role in user onboarding because it is the way we choose to sell the product that will affect the user experience either positively or negatively.
In this article, we will touch on a few key points surrounding the role that messaging has on user onboarding:    
What is user onboarding?
User onboarding is all about improving the customer's first experience with the product you have created. It is an essential part of marketing, as it establishes the value of the product for the customer, meaning it'll be the thing that influences them to keep coming back, or leaving entirely.

A good example is a free trial. It gives the consumer the opportunity to experience the product's success, and provide them with a better understanding of how to use the product before actually buying it. Your business then has a better shot at engaging the customer the first time around, and making them excited about the purchase.
What is messaging?
If onboarding is the process of improving a person's success with the product, then messaging is the method the marketer will use to convey its benefits, and key principles of how to get the most value from it.
How can messaging improve user experience?
This is critical to showing how your product aligns with the customer's objectives - and why they need it!

Not only will it improve a customer's connection with the product, but also help build a trusting relationship with your brand. If they like the product you are selling now, they are more likely to buy your products in the future - creating opportunities for upsells and cross-sales.

Lawrence Chapman, Copywriter here at Product Marketing Alliance, has provided you with a super helpful tool kit to support your messaging and onboarding in this article: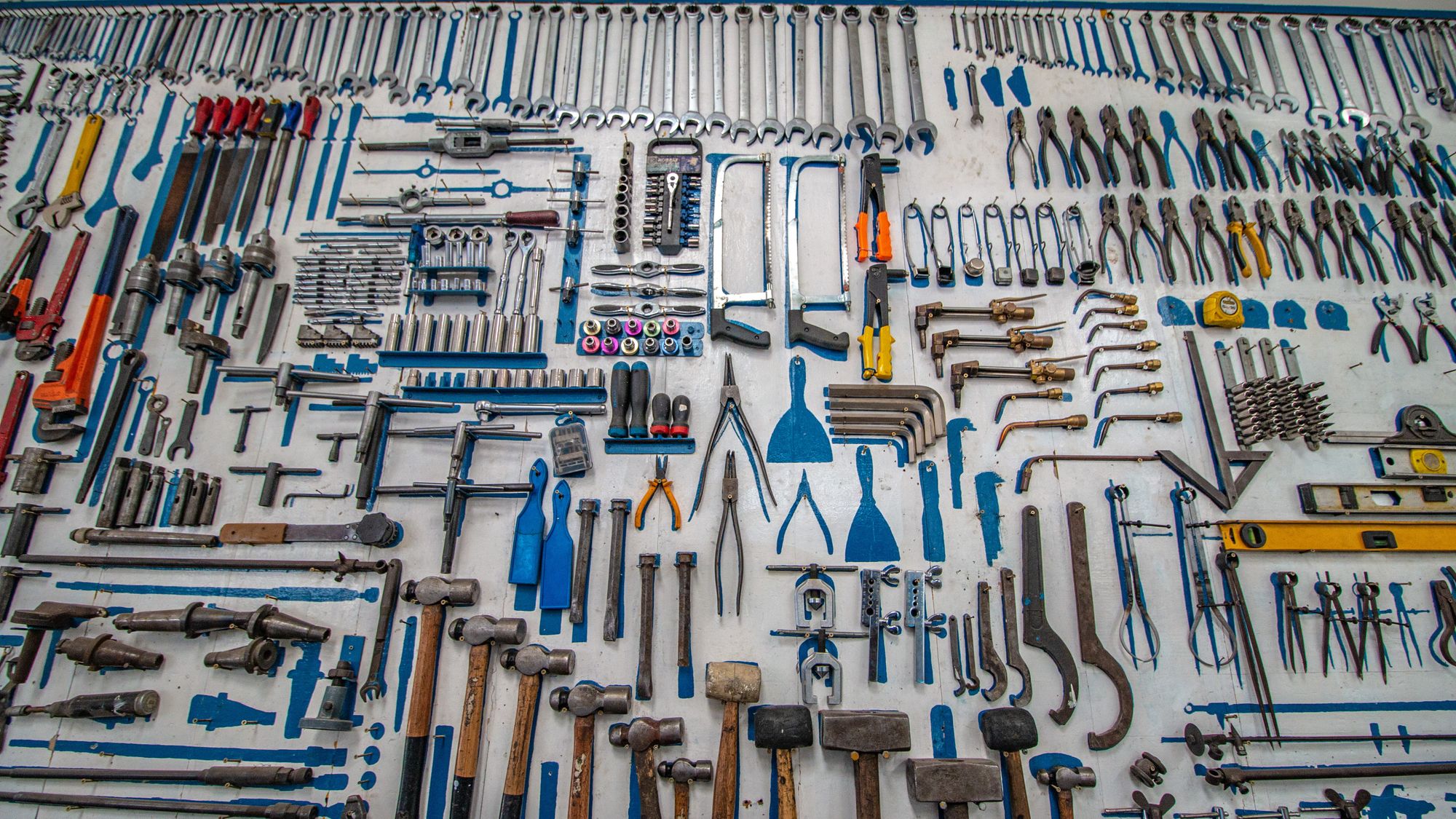 UX copy for user onboarding
Be discerning with your choice of words. Here are some easy ways to use your copywriting to enhance the user experience:
Simplify your language
This is the consumer's first time experiencing your product, so they may not entirely understand the complicated company jargon you would use for someone more familiar with your product.
Simplify your language by either taking out jargon they won't know yet, or explain it appropriately so they can gain further knowledge on how to get the most value from your product.
Personalize your content
Personalize your language as much as possible to promote the idea of exclusivity and importance. Attributing value to your audience will bridge the gap between business and consumer.
If they feel your product is created for the masses rather than their own experience, this could lead to customer churn and hinder your retention rates.
How to use power words to boost your conversions
There are so many powerful words you can use within your writing to boost your messaging, and make it more persuasive.
Boring copy is a surefire way to disengage a reader immediately, so spice up your language with emotional, humorous or exciting power words to keep your audience compelled.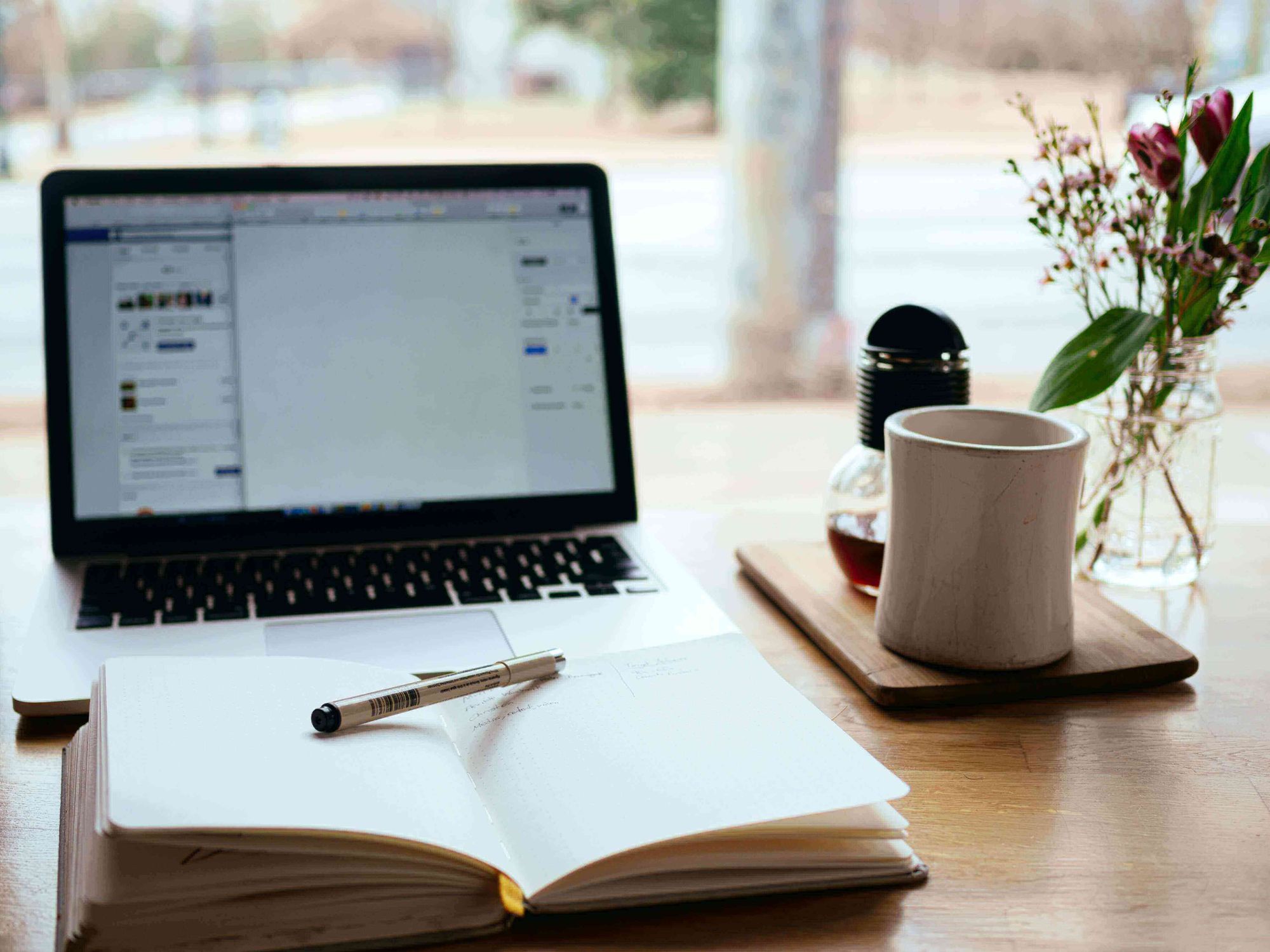 Messaging strategies and how to use them
To give a bit of context to these strategies, imagine your company 'Tusk Inc.' is selling a Rainbow Elephant. A bit random, we know, but it'll help you see what each strategy does specifically.
Here is how you could use each of these messaging techniques to persuade the target customer to buy the product.
Ethos
This is about proving the credibility of the product and the authority that the company has, so the buyer feels confident in their purchase. They just want to make sure you as the seller know what you are talking about, and why they should hear you out.
"Established in 2000, Tusk Inc. has succeeded in creating twenty Elephant products that are shipped to other businesses worldwide. We sold over 100,000 Rainbow Elephants last year alone."
Pathos
This is all about emotionally connecting your customer with the product. This means you need to know your target audience well and how to appeal to them.
"The Rainbow Elephant has been part of the workplace experience for years and is great for all team members. Adopt a Rainbow Elephant into your own office herd to share the colorful tusk love today."
Logos
Use a well-constructed argument, incorporating stats as evidence the product works. Your audience will be looking for indicators to show that your company is confident in your product and its success.
"In 2020, 75% of people who bought our Rainbow Elephant said that they, or someone in their office, uses it on a daily basis."
Humor
Using humor within messaging can impact customer connection with your product.
"As Randy Paush said, 'If there's an elephant in the room, introduce him'. So, say hello to our Rainbow Elephant- the best Tusk Inc. product you'll have herd of!"
How to write an effective call to action (CTA)
A 'call to action' or CTA is a method product marketers use which establishes an action you want the target audience to take. You need to identify your CTA- whether that's buying, subscribing, donating, or signing up to your product and then develop your messaging to push towards this objective.
"Buy now to receive your own Rainbow Elephant today!"
Effective language tactics include creating a sense of urgency and authority surrounding the CTA.
For example, using imperatives like 'buy' or 'join' is useful to convince and encourage the consumer, whilst time frames trigger this sense of pressure that they will miss out if they don't act immediately.
There are also design tactics you can use, like isolating the CTA to make it visually pop on the page and including a link they can follow. This will draw attention to the action, increasing the probability of them actually following the call.
How to price your product
A good deal is persuasive, but finding a suitable product price is a tricky process. Make the price too low, and you run the risk of losing profits for your business. Make the price too high, and your target audience may be drawn away and straight to your competitor's lower prices.
It's also important to remember that we are trying to improve the user experience. So, the audience needs to feel as though they're getting enough bang for their buck to continue consuming your product.
Identifying a suitable pricing strategy for your product will help you pinpoint how you can draw in the most consumers and make the most sales for your business.
For example, 'Price Skimming' is a way of opting to price your product higher when launching and then reducing the price as time goes on to make it seem like your consumer is getting the best offer possible.
"Buy your Rainbow Elephant today, now 20% off!"
Check out our Guide to Pricing, the perfect go-to guide that can help you develop and improve your pricing strategy.
How to differentiate your product
Show the audience how good the product quality is and what sets it apart from competitors.
Highlight the product's performance, reliability, materials, and functions that make the product so successful to add intrigue around the product and its usefulness.
If the consumer thinks they're getting the best product on the market, they're bound to pick your product over someone else.
This is particularly important in competitive markets. You need to show your audience that your product not only stands out from the crowd, but rises above it.
"Rainbow Elephant is made from the finest Italian leather and diffuses with the most delicious hibiscus and lavender to destress and increase concentration in the workplace."
Storytelling
Telling a story about the product makes it more relatable for the audience, and they'll likely build a connection with the product you're selling. This links in well with the 'pathos' messaging strategy.
Often, companies tell stories of their product to:
Engage with the audience
Add context to their product (how it works, what you use it for etc)
Increase sales
Create a legacy for their brand
Separate their product from competitors
Jeevan Patil, Senior Director of Product Management at Extreme Networks, explains the most important things to remember when creating a narrative for your product in his presentation:
It is vital to distinguish who the customer is and what they want (they are the story's 'victim').
Your product is the solution (or 'hero') that your customer needs. What you're selling will fit their needs and solve their problems.
Your competition is (the 'villain') and you must know everything about them. Finding their weaknesses is your way to overcome them.  
Using this framework every time you build a story for your product will help you to keep to the same structure to your stories, but also help you navigate how you must sell your product.
"I was skeptical about buying the Rainbow Elephant. It didn't seem like something my coworkers and I needed. And yet, it has made us closer as a team to bond over something to laugh and work with. The clients love it and it's always a fun conversation starter when we have new visitors!"
In his 'Storyselling' podcast, Elliot Rayner talks to a range of product marketing professionals on effective storytelling techniques.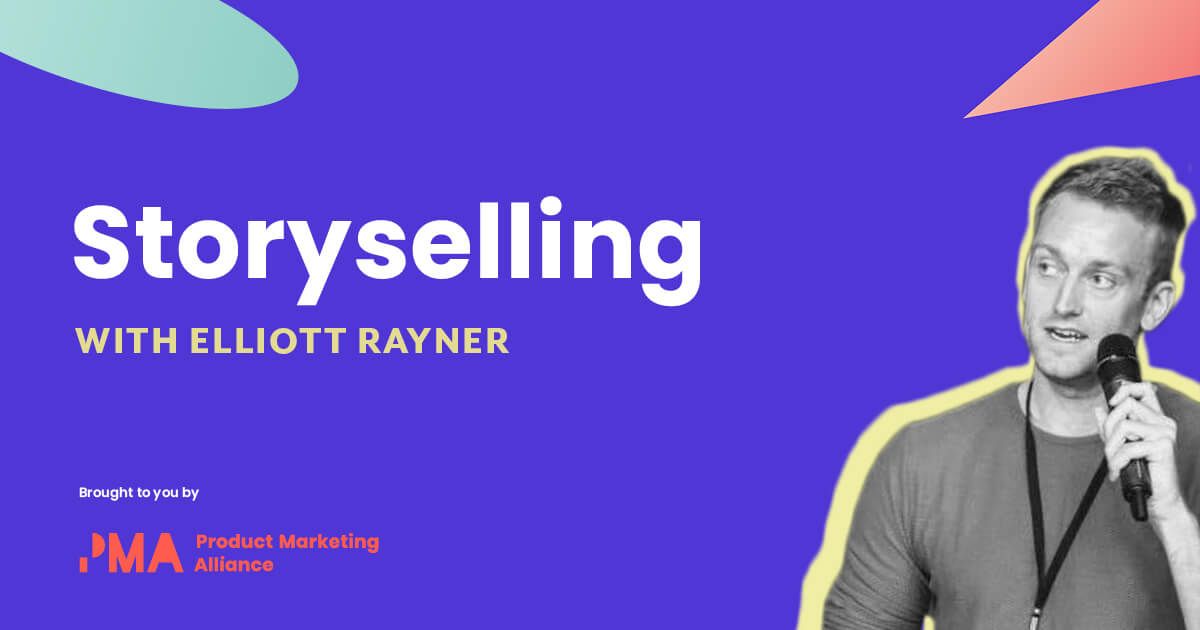 Fear of missing out (FOMO)
Highlighting popularity and urgency around the product triggers a fear of missing out, urging them to buy it to be involved.
"Selling out rapidly in all stores, don't miss out on your opportunity to own a Rainbow Elephant of your own!"
Challenges you can face with messaging in user onboarding
There are quite a few mistakes that you can make that are easily avoided.
Having no cohesive narrative
Because companies typically have many teams promoting a product, it's easy to lose sight of the main story you want to convey.
Maintaining a structured plan for your company's story, as well as for your product, will make it just that much easier for your target audience to understand your company's goals and improve the overall onboarding experience.
Not connecting with the audience
This is one of the biggest mistakes you can make. The user onboarding experience should be all about personal success with the product. They want to know how it'll work for them, not just for the generic market, so personalizing your content is vital for UX success.
Focusing solely on the user's first experience
We are aware that this contradicts everything said in this article. After all, 86% of people say they'd be more likely to stay loyal to a business that invests in onboarding content that welcomes, and continues to educate them, after the initial purchase.
That said, you must continue to reinforce your messaging. Keep your audience engaged with your product throughout their entire user experience- keep them coming back for more.
How to improve user onboarding
There are four points that you need to address in all of your onboarding messaging. These are:
What the product does
How it does it
Why they (the consumer) want it
How we (the business) deliver it
Referring back to these points will help you stay on target, and focused on a clear goal for your product marketing plan.
The last two points are especially important when it comes to the role of onboarding messaging. You're focusing on the customer, what they want, and what you can bring to the table, to make this the best experience possible for them.
Emily Dumas, Content Lead for Product GTM at ZoomInfo, is an experienced B2B marketing professional specializing in content strategy, product marketing, and competitive intelligence. In this article, she shares how to ensure messaging is utilized across the whole organization.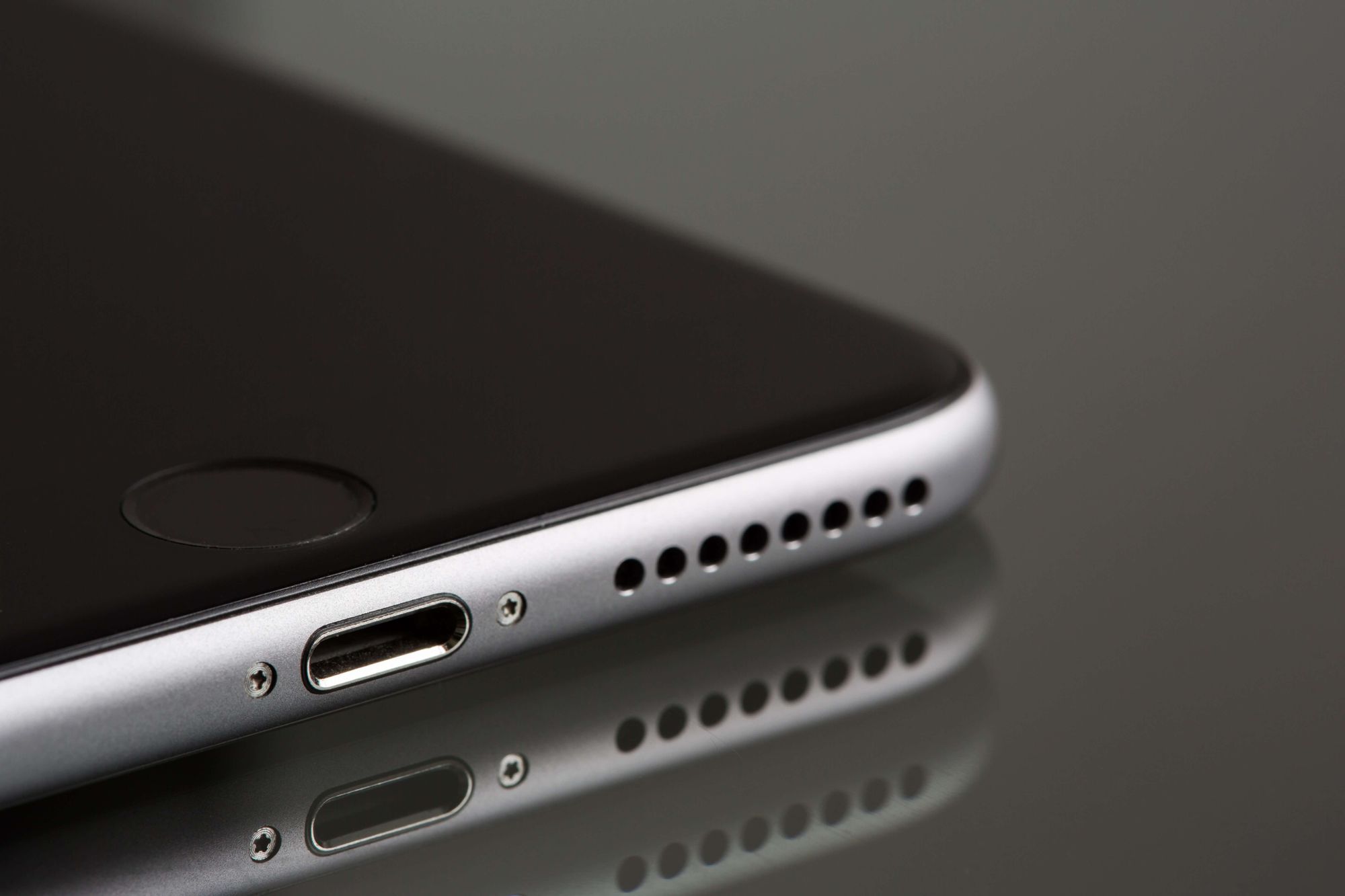 Sarah Din, VP of Product Marketing and Content at Unbabel, explains the seven-step messaging process she developed in a presentation she delivered during her previous role at SurveyMonkey, saying:
"It can also be really hard to step outside of what we know and speak the language of the people that we're trying to influence. So the key here is to really make room for outside perspectives because if you want to tell a story that's going to resonate, you want to make sure you're listening to the people that you're talking to before you do that."
The seven step messaging process:
Develop a messaging framework
With the entire team, scope out what your core company message will be. This should be a point of reference for everyone in your company. But then, you can begin adding layers to the message that are tailored to your team's specific target audience. This helps with the consistency of your messaging and narrative.
Research
Research is key to developing your messaging further. Audit your existing content, gather competitive intelligence, and encourage feedback from internal stakeholders, analysts and existing customers to see what works and what doesn't.

Join the PMA community and gain essential skills in competitive intelligence with our CI Certification course.

Draft key messages
Use this data to influence your key messages. Find your unique selling point (USP) and identify the messaging strategies and UX copy that's most effective for your target audience and your company.
Test and refine
Using market research like focus groups, social media, email, and sales outreach to see what garners the most customer engagement, and then further refine your product messaging.
Gather proof points
This is about adding credibility to your messaging and gaining the trust from your new customer. Leverage company statistics, survey current customers, and get customer reviews to boost your messaging to the next level. This will make it easier for your audience to understand the value of your product, and the benefits for them.
Roll out
The next step is introducing and integrating your new product. Rollout internally through executive videos, giveaways, and training; and, externally, by auditing all marketing channels, and leveraging channel partners.
Measure impact
Lastly, measure the impact of your messaging by examining the brand perception, sales confidence and campaign performance to see how well your product is doing now it is on the market. You'll be able to refine your messaging once you see success.
Messaging has a huge impact on the effectiveness of onboarding. It helps to improve the customer's first experience with the product by simplifying how to use it, and builds a better current and future relationship between your company, product and the customer.
We have a whole messaging guide that dives deeper into this process, filled with templates and presentations to give you a wider understanding of the product messaging experience.                      
Your product messaging checklist
Identify your target audience, gain the knowledge surrounding their needs to improve the UX of your product.
Research your competitors to know how you can use your messaging to improve the experience- go above and beyond the requirements to make your product the best on the market.
Recognize the kind of language you need to use to sell your product effectively and make your user as comfortable as they can be (no jargon, personalization, power words etc).
Identify which messaging strategies you want to use and why they'd be the most effective strategies to use to improve your user onboarding experience.
Find the perfect call to action.
Discover which price strategy you are going to use and how you're going to price your product to fit in with the competitive landscape.
Pinpoint and be prepared for the challenges you may face with your messaging, so you can see what you need to avoid.
Implement your messaging techniques to create the final product message.
Once the product is live, continue to adapt and develop your message through using customer feedback and keeping on top of competitors' changes to know how to continue adapting your own messaging.

How to improve your messaging
Get ahead of the competition and sign up for our Messaging Certified: Masters course today.
Bryony Pearce, Instructor and Head of Education at PMA, will be helping you to learn all there is to know about messaging; she's worked with PMM experts from leading global brands like Google, Dropbox, TikTok, and Amazon (to name a few 😏) to churn out game-changing content you won't find anywhere else.
Discover a whole host of messaging insights, including:
📩 How to gain the maximum impact from your messaging frameworks
📩 Building solid foundations for messaging and increased customer engagement
📩 How to improve your key messages by drafting, layering, and reviewing
📩 Understanding how to work with copywriters more effectively
And a whole lot more...
Get Messaging Certified