We all know a huge part of being a leader is setting goals that provide focus and motivation for your team.
However, we also wanted to dig down into the goals our leaders have set for themselves, starting with small, easily achievable goals to help them work towards the big picture (micro goals), and ending with bigger, long-term aims and aspirations (macro goals).
N.B. Macro and micro-goals are sometimes known as macro and micro conversions.
So, in this article, we'll focus on:
Why do we set goals?
During her appearance on the Goald Standard podcast, Jenny Herald, VP of Product Evangelism of Gtmhub and host Scott Shapiro discussed why we set goals, with Jenny saying:

"I harken back to the Cheshire Cat from Alice in Wonderland. He asks, 'where are you going?' And the response is, 'I don't really care which way' and he says, 'Well, then it doesn't matter'...
"'I can't help you' is the idea, right? And doing your best is something that everyone should do anyway but let's think about where we are, and the zeitgeist of the moment.
"We've got people leaving - the great resignation has happened. And that's because largely people are saying they want to find purpose and meaning in their work. But what we also see is this work-from-home situation and this hybrid workforce.
"Well, how is an enterprise or even any kind of business supposed to be able to reach its objectives if they don't know what they are?
"So, for all those reasons, if we want to achieve these grand ambitions as individuals/teams/departments in the organization - if the organization and everyone in it aren't able to set specific goals, how do they know that they made it somewhere meaningful? The answer is… they wouldn't."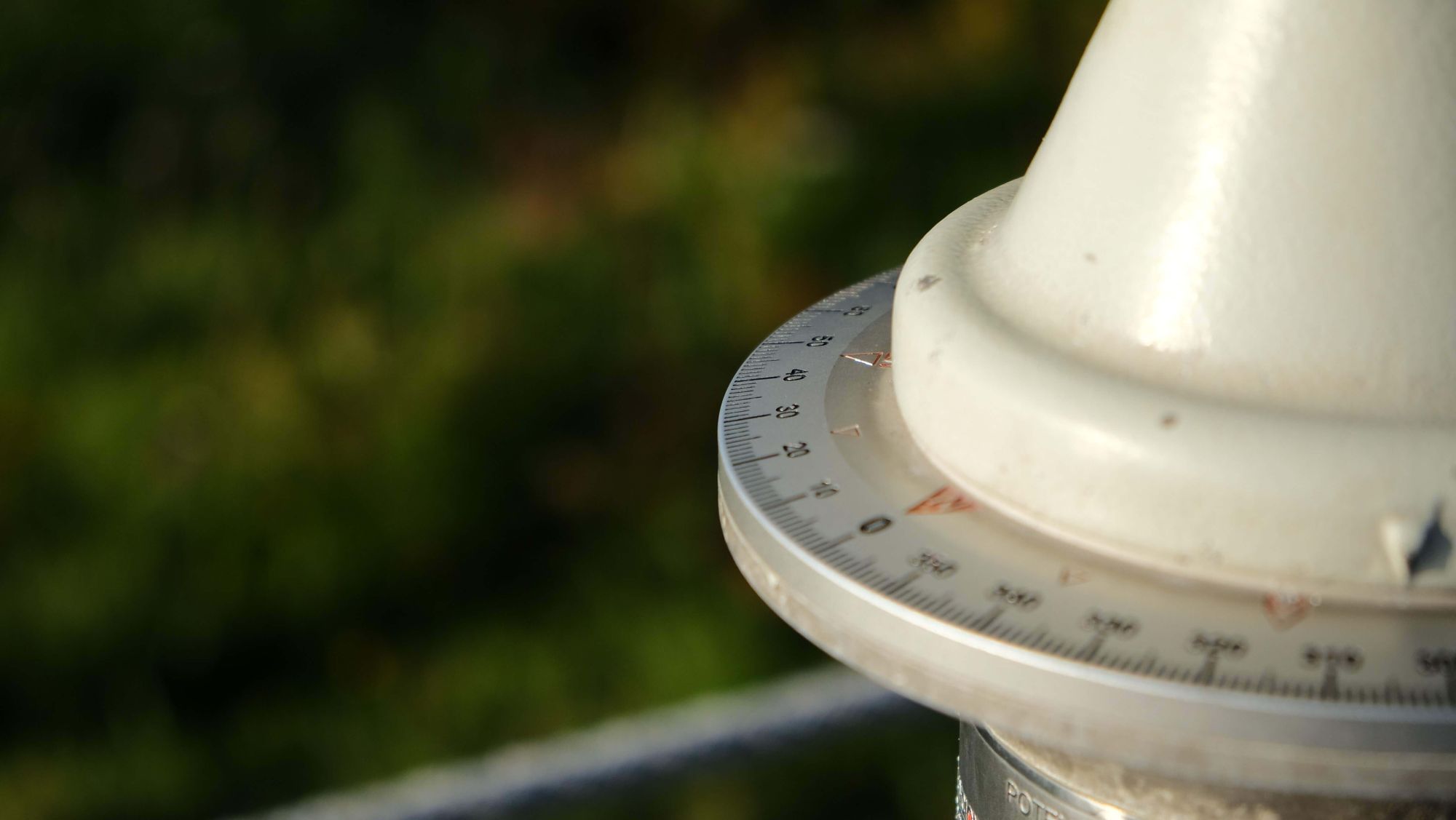 Why are both micro and macro goals important?
Whenever you're launching a new marketing campaign to your existing and new customers, you need micro and macro goals so you can see which ones take priority (and should focus on meeting), and which ones are nice-to-haves that'll essentially help you meet those all-important ones.
For example, you may have a KPI set where you must get a certain amount of engagement on social media (LinkedIn, Instagram, Facebook, and so on). This is a smaller goal that'll help you meet the overarching goals that your company has set, like converting potential customers and acquiring them.
Doing this will ultimately help you improve the measurement of important KPIs and metrics within your business - for example, conversion rate, growth rate, customer churn, customer acquisition, market share, and so on.
Essentially, you'll have more to show for your product marketing efforts which will help your internal and external stakeholders see the success, and encourage them to continue collaborating with your team to improve your initiatives.
💻
Sign up for
Product Marketing Leaders: Fellowship
, refine your leadership credentials and transform yourself into a C-suiter.
Learn more about the essentials needed to reach the upper echelon on the product marketing ladder, during our 8-week course packed with
40+ hours
of education,
14+
templates and frameworks, exclusive alumni, and much more.
Register now
How do leaders try to balance different goals to work towards internal collaboration?
Q: How do you, as a leader, try to balance different motivations to help your team collaborate, even if they might have different motivations and points of view?
A: "First you have to suss out what those motivations are. If you don't, then you can't influence it or support it in any meaningful way. So that's one way to get to know the individuals on the team. And another way - and this is gonna sound so easy, when it's not - is pointing back to the 'why'.
"I understand that you have your motivations as to why you joined the project. But we joined, hopefully, with the understanding that this is our mission. This is why we exist, you joined because, maybe at some level, you believed that this thing needed to exist, and constantly pointing back but this is where we need to go.
"You need to be mindful of the local level understanding of the individual motivations and drivers. But I believe that everybody wants to do their best work, get paid, and live the rest of their life doing whatever they need to do.
"Work is important, for sure. But if there's anything that I feel like I'm seeing in the news these days, and just talking with my friends and my family, it's, 'wait a minute, maybe there's more to this life than work'. And we want to do the best that we can at work with our customers because it feels good when you solve problems. But let's not forget, also, that the people that work for us have lives.
"And, honestly, the greatest motivation is, 'look, so long as you're with us, and you're working toward a shared objective, we're going to make it not suck. But we're going to make it not suck in a way so that when you go home, maybe you have something to say to your family, and you're proud of having done it. Because we know you have a life, and it's full'.
"It's a balance that all of us desperately crave and maybe you're not effective in maintaining. But I think recognizing that the people who work for me aren't machines has helped me become a better manager. They're real people that have normal lives; they're just trying to live the best they can.
"And if they need the space to take a break, then they take a break. And if you know they're driven, then how can I help you and unblock you so that you can keep driving? It's that simple."
Which micro and macro goals are measured by product marketing leaders?
In the 2022 edition of the State of Product Marketing Leadership report, we asked our product marketing leaders what their top micro and macro goals were.
Here's what they had to say…
NB: Job titles were correct at the time the report was published
What are your top micro goals?
"As a country lead, they're creating market strategy (audience knowledge, figuring out value propositions on the market, marketing channels for the audiences, and new marketing communication for the audience."
Bettina Jakobsen, Head of Nordics & France/Global Strategic Project Manager at trivago
---
"I aim to align with sales and translate the PMM efforts to the quarterly revenue."
Vijay Sarathi Cherukuri, Head of Product Marketing at Zenoti
---
"Spot upgrades to sales collateral while trying to drive portfolio-wide buyer research, positioning, and messaging."
Todd Walker, Head of Brand Experience at Techstars
---
"At this early stage, forming goals around competitive analysis, market research, and customer research, and baselining the client engagement lifecycle model to develop a strategic marketing plan."
David Orton, Director of Product Marketing at Davoro Limited
---
"My goals are to launch updated personas by X date; drive adoption of new messaging and positioning/pitch deck; deliver $XM pipeline for a newly launched product in Q1; improve attendee rating of our conference over last year."
Eve Alexander, VP of Product Marketing at Seismic
---
"Big messaging updates and changes to our website and branding; opening communication with the product team and creating projects that require us to collaborate.
"I'd also like to increase engagement, fine-tune positioning and messaging and train the sales team."
Stacey Willard, Director of Product Management at IsoPlexis
---
"Improve collaboration in our project management tool; give new opportunities for my team to round out their PMM skillset as much as possible; share my work for team feedback to create an atmosphere of enthusiasm and transparency."
Monica Raszyk, Director of Product Marketing at Socialbakers
---
"Increased seller adoption of material and improved MQLs."
Christine Scarce, Senior Director of Product & Sales Marketing at Expedia Group
---
"Earn marketing a seat at the table, show the direct value of marketing to product revenue and growth."
Shari Diamond, Head of Product Marketing at Cox Automotive
---
"Drive conversion from intake to consultation and move customer satisfaction around specific features from X to Y."
Steph Goldberg, Director of Product Marketing at Orchard
---
"Up-level content so it's rich and compelling, understand our competitors, enable sales with value-based messaging."
Kim Loughead, VP of Product Marketing at Celigo
---
"Optimize user onboarding communication channels to increase activation rates; test and optimize product website pages to increase free trial conversions."
Abigail Hehemann, Head of Product Marketing at GetResponse
---
"Increase product adoption for a specific product by developing a new simple tool for merchants. Increase involvement in sales enablement battle cards creation."
Hila Lauterbach, Senior Director of Product Marketing at SpotOn
---
"Define a company-wise PMM playbook."
Pragni Sanghvi, Director of Product Marketing at Lightspeed
---
"Roll out new value pillars across sales collateral."
Paul Lacey, Senior Director of Product Marketing at Matillion
---
"Collaborate with internal teams to provide digestible, motivating training and communications related to new features as they are released. Continuously focus on and improve alignment with the product management team to better predict and plan Go-to-Market activities.
"Build out sales enablement assets (decks, PDFs, videos) that communicate value and address the most common questions. Deepen our understanding of our personas and our persona documentation."
Alison Hayter, Director of Product Marketing at Loopio
---
"Defining OKRs as a team that helps drive corporate goals. For instance, if an OKR is to become the voice of the customer, we track tactics like X number of win/loss calls and customer discovery.
"Further, we may track insights gathered and auctioned with either product to solve a pain/deliver value, or remove operational fiction with another dept in our value chain."
Kris Hutton, Director of Product Marketing at Trulioo
---
"Product marketing is still a nascent function within my organization (we were all hired within the past 9 months), so my micro-goals are related to establishing the credibility of the function and team, building interpersonal and interdepartmental trust and engagement models, and demonstrating value in the field.
"This has meant rolling up sleeves and delivering on the basics: codifying our target markets, personas, value propositions, and key use cases and quickly delivering competitive battle cards and other sales enablement assets to the field."
Danielle Russell, Director of Product Marketing at NS1
---
"Increase press awareness/mindshare, a steady stream of product launches tied to pipeline driving campaigns, better competitive analysis, and a tighter relationship with sales enablement."
Sonya Noronha, Product Marketing Manager at Street Contxt
---
"Share and centralize market and competitive intelligence, build the GTM building blocks for the messaging, and enable our sales team to reach revenue goals."
James Lu, Senior Director of Product Marketing at Apixio
What are your top macro goals?
"Gain the trust of stakeholders in our GTM process and assets. Clearly illustrate our total addressable market (TAM) and how we compete in each product-segment pairing. Balance the proportion of our investments in revenue-generating TAM segments and growth segments to diversify our markets, buyers, and products.
"To engage customers so that we better understand them, and increase the value we deliver, remove friction and grow their usage and adoption."
Kris Hutton, Director of Product Marketing at Trulioo
---
"Move upmarket, position the product as higher value at a higher price and expand into the enterprise."
Ginevra Figg, Director of Product Marketing at Revinate
---
"Increase retention and usage, increase revenue and refine our global communication strategy."
Stacey Willard, Director of Product Management at IsoPlexis
---
"Increased sell-through and a specific revenue goal."
Christine Scarce, Senior Director of Product & Sales Marketing at Expedia Group
---
"Grow revenue, establish market leadership (or at least a clear brand position), and get promoted."
Brian Busch, Director of Product Marketing at Cloud Elements
---
"Establish Celigo as a thought-leader in our market, increase ASP, accelerate land and expand the flywheel."
Kim Loughead, VP of Product Marketing at Celigo
---
"Have a measurable impact on sales."
Louis Debatte-Monroy, Head of Product Marketing at Backbase
---
"Direct revenue tie-in, product adoption, and broader marketing/company influence."
Jeffrey Vocell, Director of Product Marketing at Iterable
---
"Ensure each person on the team knows what they own and is set up for success. Build strong internal partnerships so that I can bring them along on my vision."
Jessica Muñoz, SVP Product Marketing & GTM Strategy at LiveIntent
---
"Help Udemy drive revenue (by helping sales and customer success). Strategic narrative and messaging. Beat competition."
Grace Kuo, Director of Product Marketing at Udemy
---
"Increase product retention, increase merchants' involvement and engagement with the product and community. Revise sales enablement structure and simplify sales processes. Unify the user journey and reduce friction."
Hila Lauterback, Senior Director of Product Marketing at SpotOn
---
"Create and implement new positioning to differentiate us, full localization of all content in our top markets, define TAM, and create a new website."
Ashley Herbert, Head of Product Marketing at Recruitee
---
"A seat at the table a bit earlier in the roadmap process; full transparency between product and product marketing, improved collaboration between the rest of the marketing function, and continuing to grow trust with sales teams in the field by providing true value."
Monica Raszyk, Director of Product Marketing at Socialbakers
---
"Growth! Maturing and streamlining our go-to-market strategy and rallying sales, channel, marketing, product, and other teams around it. Moving from a product to a portfolio marketing strategy.
"Maturing cross-departmental operations related to new product introduction and injecting more experimentation and measurement within the marketing team."
Danielle Russell, Director of Product Marketing at NS1
---
"Develop a best-in-class marketing function and build a healthy pipeline of deals."
Yvonne Chow, Director of Marketing at Certn
How to get a manager on board with meeting goals
Scott Shapiro also discussed how to align personal and company goals with podcast guest Jennifer Marcou, Founder & CEO, Marcou Coaching:
Q: How do you get your manager on board with meeting goals, either from the perspective of a manager, or maybe a senior individual contributor? How'd you approach that as the individual asking, and then maybe, how would you as a manager, create space that your employees feel comfortable asking for them?
A: "I think when people think about their career, they're like, 'I'm all alone, and I want to open a restaurant but I don't have any support.' Right? And then they realize that they have a lot more support than they realized.
"Opening a restaurant is quite extreme - you can't necessarily open whilst you're working as a marketer, per se. But there are things you can do within your existing role.
"The first step is to identify what you want before you start asking for help identifying the things that are interesting to you, and then explore that. A lot of what you do in career planning is exploring ideas. You think, 'Oh, I don't want to open a restaurant'. But, why don't you just go talk to a restauranteur or maybe go to a favorite restaurant and understand: is that something I'm interested in?
"There are things you can do yourself to learn. I'd say the same is true within your existing role. If in my case, I knew I had direct reports, I had to meet with them. No one's looking over my shoulder and asking 'how are you having these meetings?' So, I had total control to be able to turn those conversations more into coaching conversations.
"The good news is that they were even more effective than the more direct approach. But we don't always have that opportunity if something we're interested in doesn't already kind of nest perfectly into what you're currently doing. So, having that conversation with your leader to say, 'Hey, I'm interested in doing more things more closely connected to the customer'.
"And, let's say a role isn't as closely connected to the customer, it allows your leader to then think about whether there are special projects or things that you could potentially partner on with other colleagues that'll allow you more exposure to the customer.
"Then, in a more extreme manner is asking for specific projects that'll take up big chunks of your time. So, being on a special task force or a special project that allows you to stretch your wings in that area is important.
"The last step would be moving into a new job that allows you to do more of what you love. I went through all of those phases. Personally, as I was looking to coach, I changed my existing job and just kind of approached it differently.
"For example, coaching my one-on-one sessions and studying instead of being more direct. And then I expanded my role to take on more mentors or mentees, who I was then coaching. Then, I took on a role to be the executive sponsor of our coaching program within Microsoft.
"It officially became part of my role,, but it was incremental to my digital marketing role. Finally, I explored thiswhen I said, 'Yeah, coaching is for me, I want to do this 100%', I looked for full-time opportunities to do coaching as an employee of Microsoft.
"Unfortunately, for me, there weren't opportunities to do that full time. But that also helped me ensure that I had explored all the different options because I love the company, I love the people.
"If I'd been able to do coaching at Microsoft, I'd probablystill be there. But it allowed me to close that door and say, 'No, that's not a possibility'.
"Going through the bottom-up analysis of whether I did want to do coaching full time was so important. I needed to leave the company and do that on my own, despite all my fears of having to do sales, and wondering how it was all going to work. I knew because I had done that bottoms-up analysis of what I wanted, that that's what I wanted to do."
Gain insights into how product marketing leaders perceive their team and company structure in the article below.
[Bookmark] https://www.productmarketingalliance.com/how-do-product-marketing-leaders-perceive-their-team-and-company-structure/
A leader's principles for building goals, and how to approach them
In another Goald Standard podcast episode, host Scott Shapiro talked with Liz Tassey, Vice President of Marketing at Truveta.
Q: What are your principles for building goals? How do you approach them as a leader?
A: "All roads lead to good goal setting, in terms of the business success, individual personal development, team success collaborating with others, and so it's wonderful that you're doing this series and spending time on it.
"From my perspective, first and foremost, it's important for there to be this clear cascade from the 'all up' company goals down to each contributor.
"That line of sight is important for an employee's fulfillment and how the knowledge of how their work ultimately contributes to those broader goals. And it helps with their career development.
"Anytime I hear that feedback that somebody needs to be more visible, that's a big red flag to me that maybe they're not working on something that's aligned to what the organization cares about.
"It's not like, 'oh, you should be louder and speak up more', it's usually indicative that maybe there's something bigger going on around how the goals have been structured and aligned. So, understanding those broader goals, the job being number one, and then really breaking them down into specific levers is important.
"For example, if you think about getting to a revenue target that's in its most simplistic form a function of pipeline and conversion, and then you say, 'Okay, well, what can we do to improve either or both of those?'
"This may look different from a marketing team perspective, or a product team perspective, and so on, but starting to do that cascade of thinking then leads very nicely into an execution plan.
"So then, I would say, when you start arriving at those more specific goals that align to the broader company goals, they really have to be tied to impact and I see this as a pitfall on a lot of teams where there's activity and you're sort of rewarding yourself or checking the box because of activity.
"But you've got to make sure that that activity is tied to impact and sometimes it's straightforward as you've got a pipeline number that you want to achieve with a certain number of growth campaigns.
"Other times, I think it can be harder. For example, in the product marketing world, delivering new sales collateral or doing sales training, and delivering those things is the activity. But how did you drive impact? And you might be inclined to say, 'Okay, I'm going to take conversion as my goal and improve conversion', but it can be kind of hard to say 'oh, that collateral was uniquely responsible for improving the conversion'.
"So maybe you look at something like 'hey, did I improve the confidence of the sales organization, like pre and post-training or pre and post assets, right, so that starts to get you to a really specific impact that then you have to believe with more confident sellers, you're gonna have improved conversion.
"Then I think the final piece is really factoring in personal and team development goals. It can be easy to get caught up when it's all about the business. But, let's say you've got somebody that's looking to gain more business acumen, how can you build that into your own OKRs or work with your manager to do that?
"That gets you that experience, but then it still allows you to drive results with a business. And then certainly on the team's team side, right? You're not going to achieve business goals if you've got broken processes, or you've got certain cultural issues. So, factoring that into the specific plan and in the way, you set the goals is going to be critical."
Listen to these episodes in their entirety, (and two more amazing eps we didn't mention!), by tuning in to the Goald Standard Podcast.
Optimize your OKRs and metrics today
Needing to measure your product marketing success is a huge part of the role. After all, how are you going to identify what works and what doesn't without metrics and data to back it up?
Our Metrics Certified: Masters course will give you the knowledge and confidence you need to measure the impact of your work and continue driving, not just your product and department, but the entire company towards success.
By the end of this course, you'll be able to:
🎆 Use formulas to correctly measure key metrics.
💪 Identify which metrics you should track for each deliverable.
👀 Understand how your work can positively influence these metrics.
🔦 Relate key performance indicators (KPIs) to your OKRs and confidently report on the impact your function has on the business.
Ready to get started?
Get Metrics Certified