Product Positioning deep dive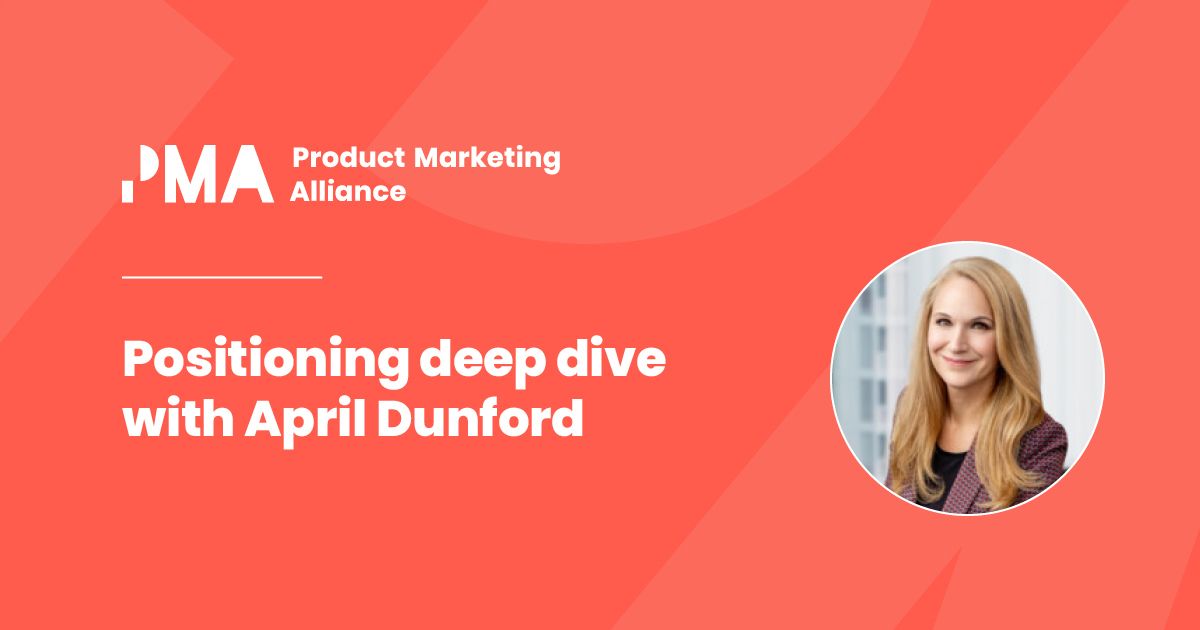 Join product positioning virtuoso April Dunford on Thursday, 17th September, and learn how to master the art of product positioning during her 3 hour virtual workshop.
On the day, April will be spilling her secret sauce to help you finetune your positioning, and arm you with everything you need to consolidate your product in the mind of the consumer and differentiate your offering from your competitors'.
When: 17th September
Duration: 2:00pm - 5:00pm UTC
Where: Online
How much: $500
SECURE YOUR SPOT
This exclusive event (capped at 30 spots!) is undoubtedly one of the hottest dates on the positioning calendar and promises to debunk the myths, solidify the facts, and put you in the driving seat to position your product with aplomb.
On the day, you'll be treated to a diverse syllabus, featuring insights on: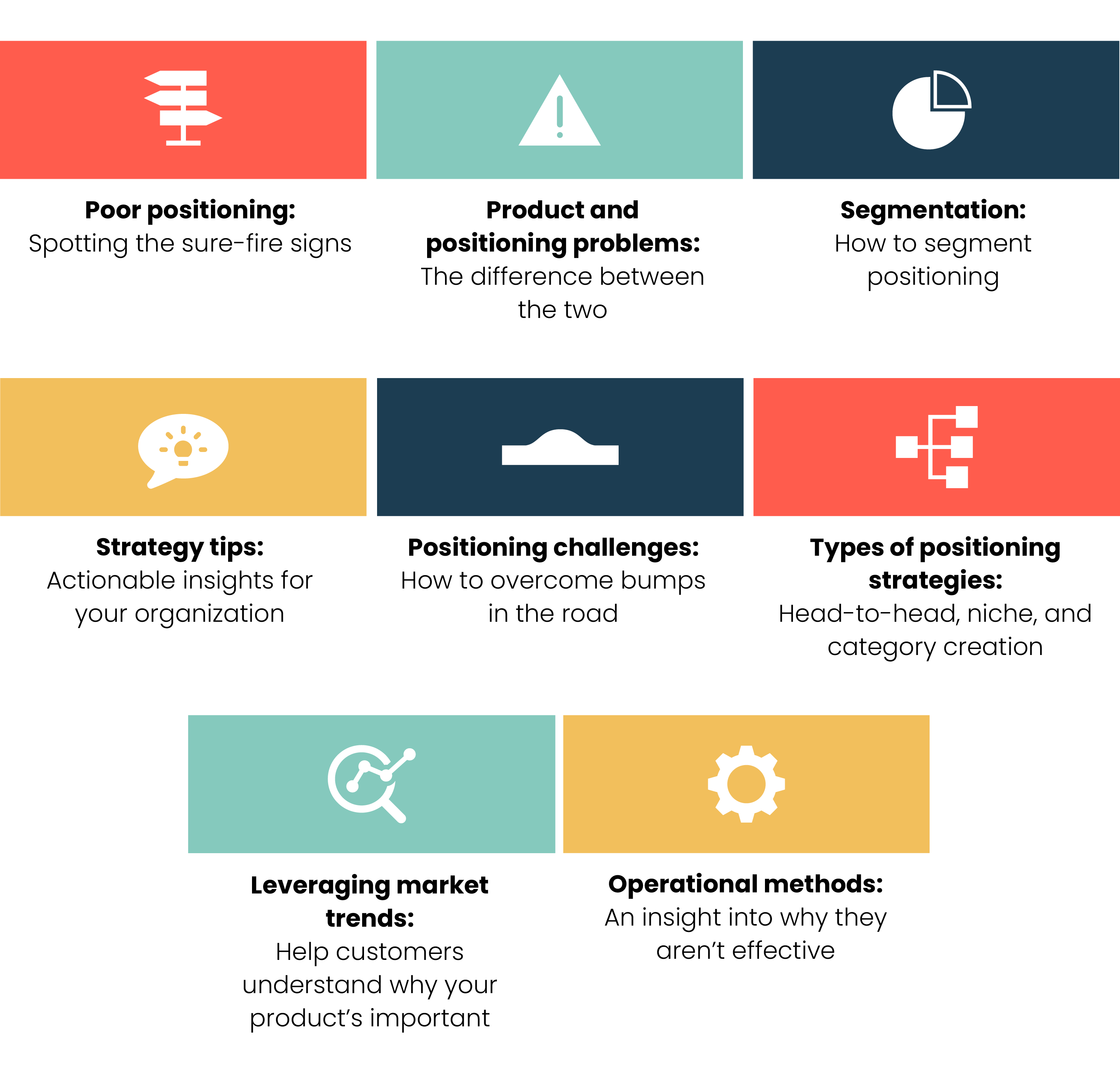 Whether you're looking to improve your campaigns and boost your business credentials, or you're searching for tried and tested strategies to propel your offering to the forefront of an increasingly competitive market, April's widely regarded as the go-to person for positioning expertise - regardless of your position in the product marketing pyramid.
How it works
Step 1: Secure your spot
Step 2: Reap the tuition of a highly-skilled expert
Step 3: Enjoy post-workshop materials designed to help you grasp each area of the syllabus, inside out.
Seize your golden opportunity to learn from a decorated figure, and esteemed practitioner within the realm of product marketing.
SECURE YOUR SPOT
About April
April Dunford is a Positioning expert and CEO of Ambient Strategy, where she helps companies successfully launch new products by shaping the markets they compete in.
Before Ambient Strategy, April had a 25-year career managing marketing and product teams at a series of 7 successful startups, 6 of which were acquired. During her in-house career, April launched 16 products into the market, 3 of which became billion-dollar businesses.
At Ambient Strategy, April has worked with dozens of startups, helping them position their products for growth. April is a sought-after international keynote speaker and author of the bestselling book "Obviously Awesome, How to Nail Product Positioning so Customers Get it, Buy it, Love it."