Not *another* Happy New Year article you might be saying while simultaneously eye-rolling. 🙄 Yeah, we get you, but bear with us - ours is packed with a punch.

This year's been nothing short of awesome for us. We launched back in March as a one-man-band (shout out to Rich!) with nothing but a name. Fast-forward to today and the community's swollen up to more than 6,200 product marketers and we've published some pretty groundbreaking industry reports - if we do say so ourselves. 🤷🏼

So, here's a timeline of some of our biggest achievements…

State of Product Marketing report

# of downloads: 6,000

We spoke to 600+ product marketers to create the most accurate picture of product marketing to-date and within the report, we looked at things like KPIs, responsibilities, influence, product portfolios, definitions and lots, lots more.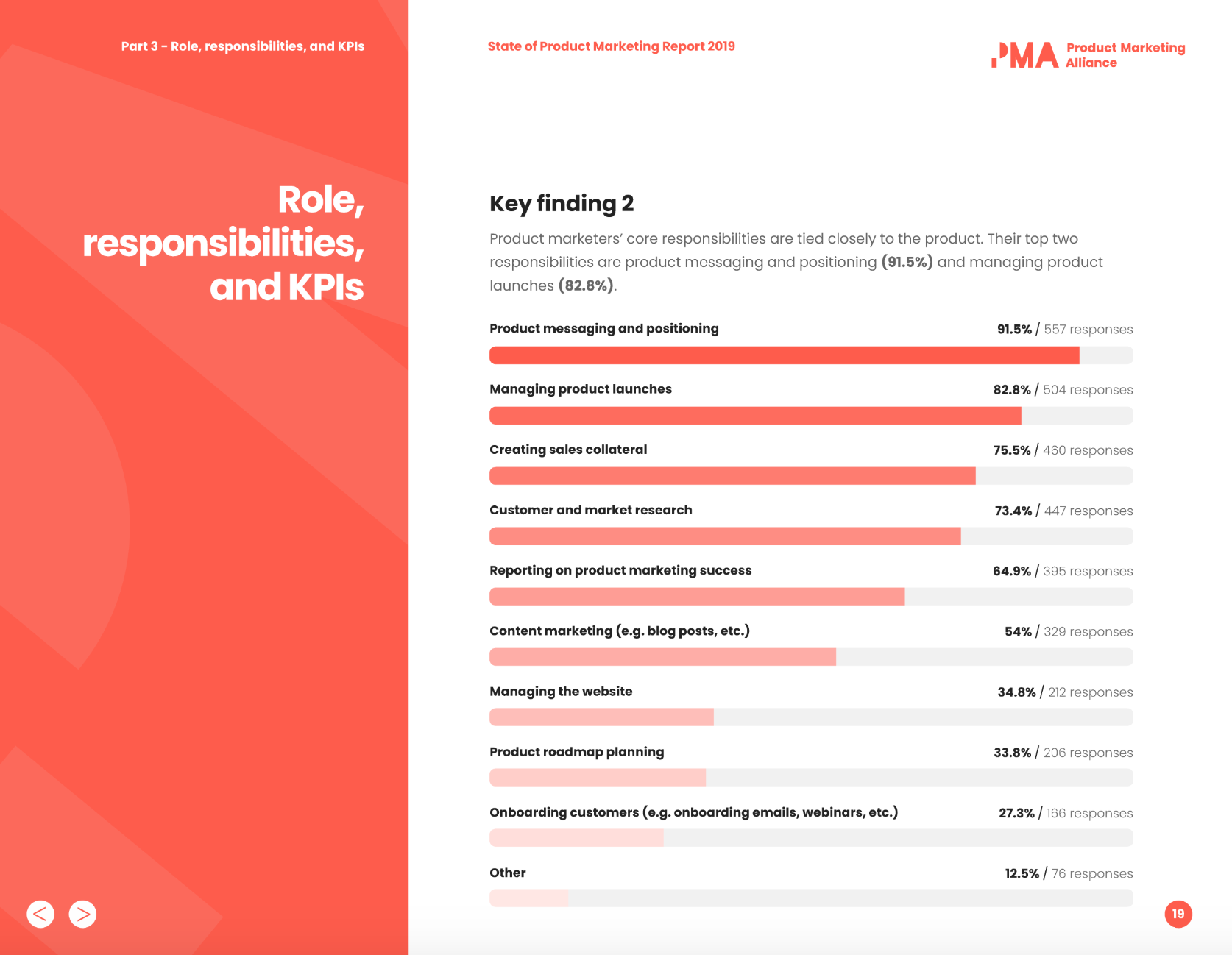 "Nice work! Really comprehensive with clear and interesting takeaways. 🙌"
- Spencer Coon

"Loved the data and insights from experts. Thanks PMA for this amazing report. 😀"
- Pawan Kumar
If you haven't already, download your copy here >
---
2019 Product Marketing Awards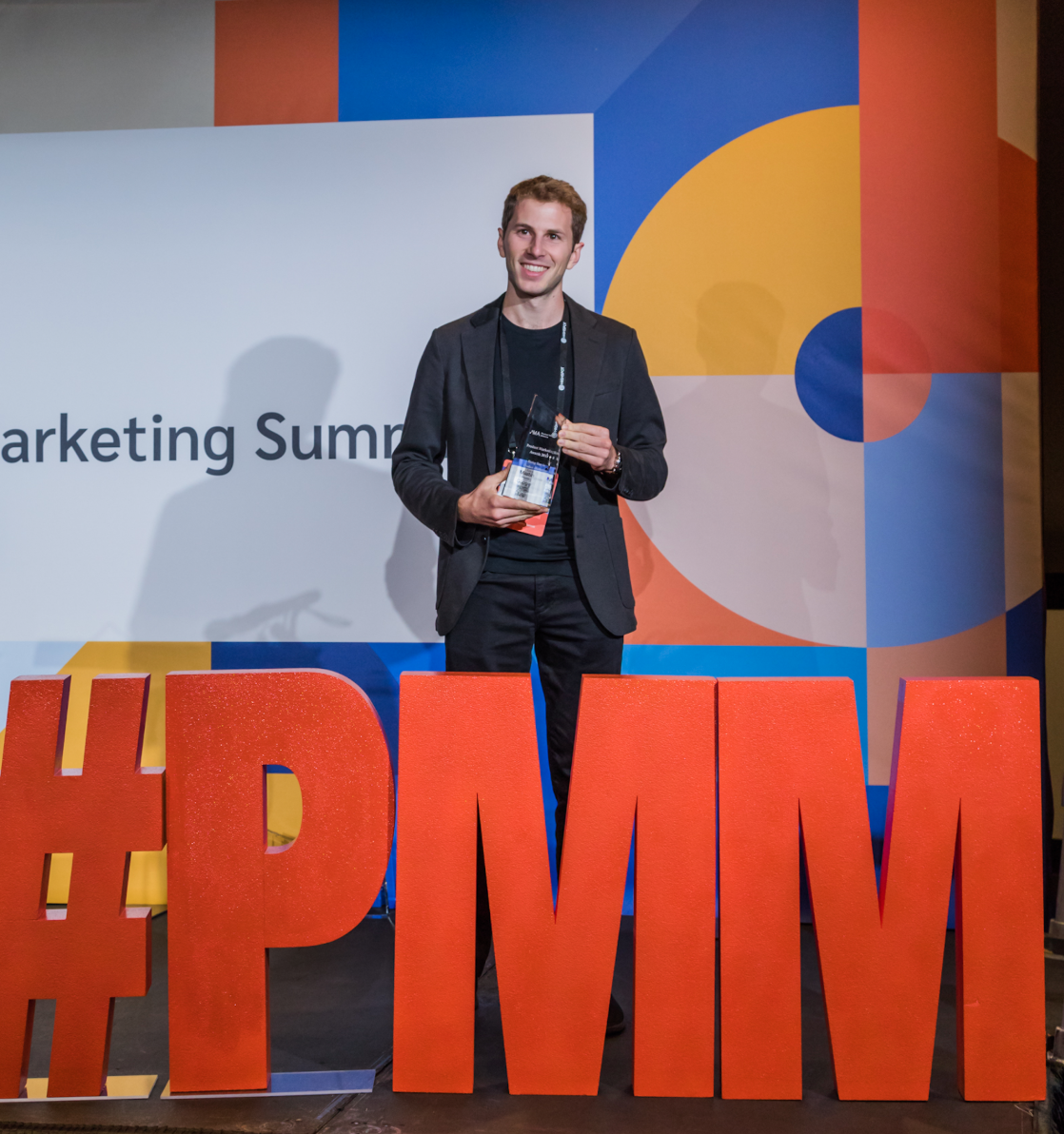 Back in September, at Product Marketing World's San Francisco Summit, we revealed this year's award winners:

---
Product Marketing Insider podcasts

# of downloads: 4,000

It's still very much a work in progress, but we embarked on our mission to speak to 50 product marketers about everything from how they first got into the industry and what a day in their life looks like, to their top three skills and how they interact with other, business-wide teams.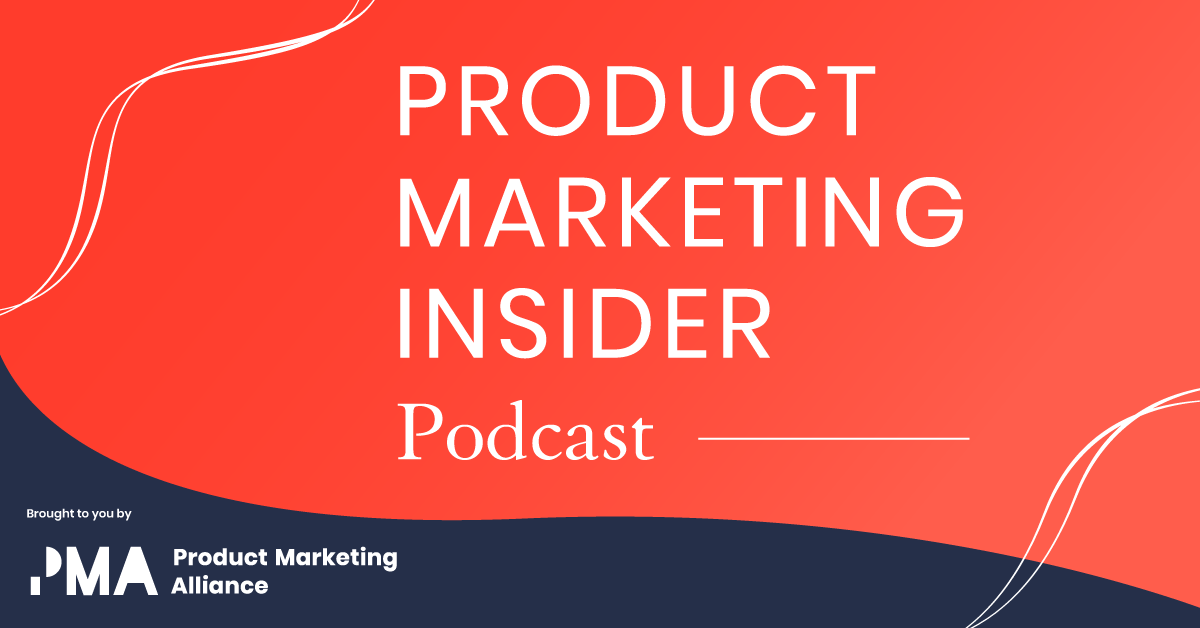 So far, we've had one-on-one time with:

You can download all the podcasts here >
---
Product Marketing Tools of Choice

# of downloads: 4,000

The most comprehensive and objective report of its kind. To help product marketers all over the world pick the right tools for their trade, we teamed up with more than 600 industry experts and asked them what their go-to tools were - only the most prevalent made the cut.

Within the 122-page beast, we packed in:

203 tried, tested and recommended tools
15 segments, including competitive intel, sales enablement, messaging and onboarding
Lots of first-hand endorsements
Where applicable, a breakdown of costs.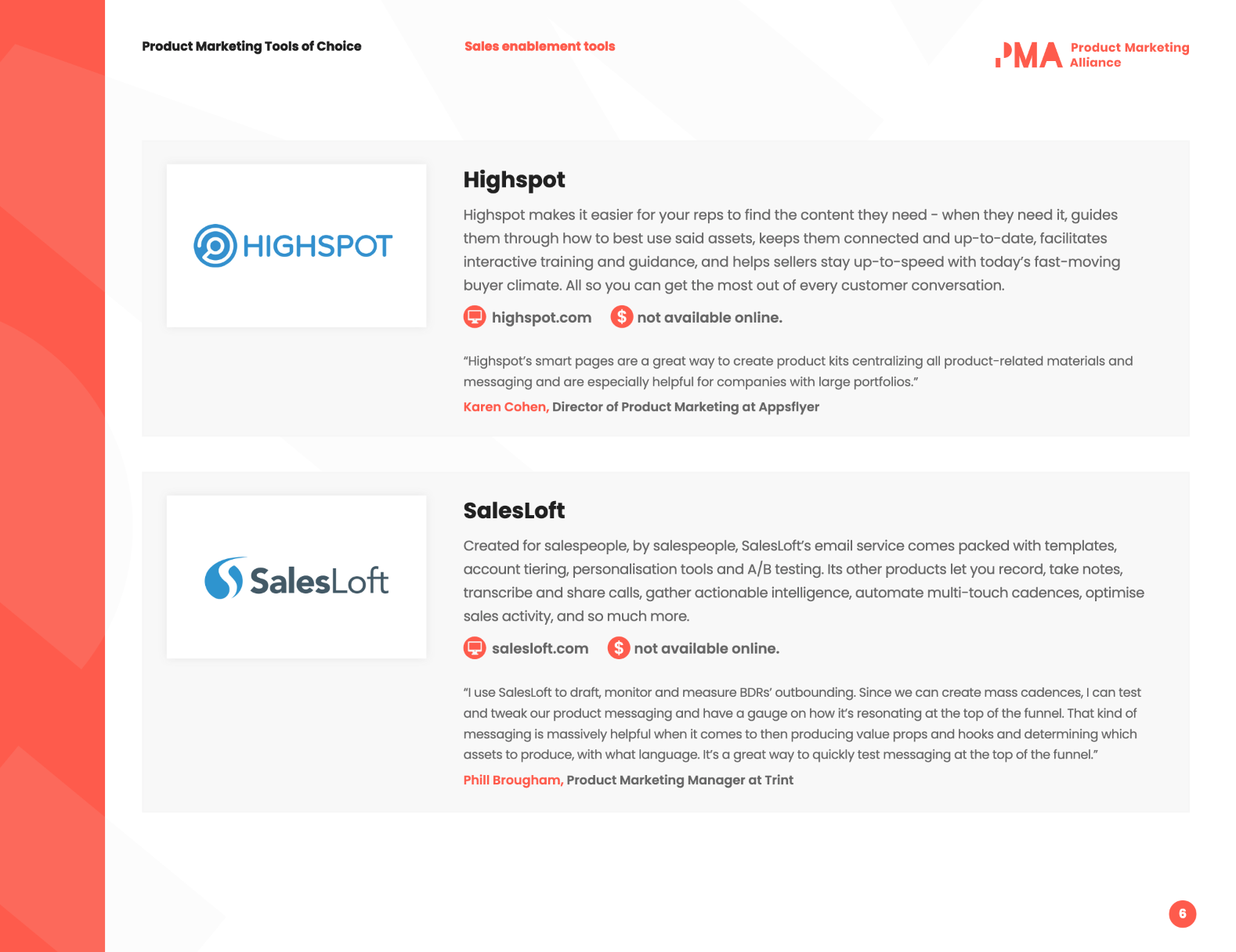 Get your hands on the complete stack here >

"Congrats on the great research, this saves hours of a marketer's day. I have personally discovered a few more tools, and it took me 5 minutes to make the decision. Awesome!"
- Valerie Fenske

"Thanks for all you do to create spaces and resources to benefit all product marketers! This directory is great."
- Madeline Turner
---
Product Marketing Salary Survey

# of downloads: 7,000

At the very start of December, we released our much-anticipated salary survey results and you could say the number of downloads show it went down a storm!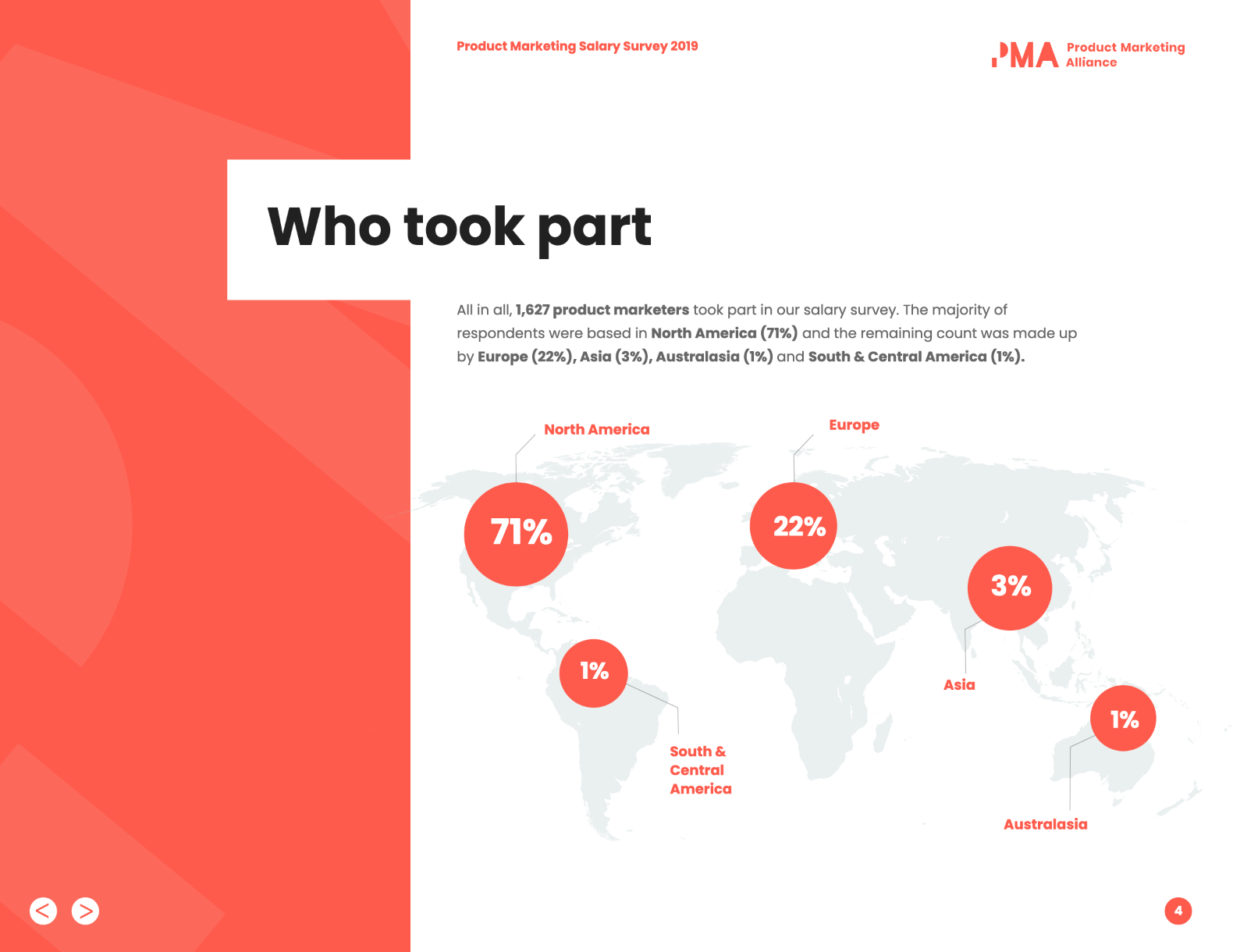 In it, we answer pressing questions like, how much does where you are on the map matter? How do salaries change as you move up the ladder? Does leadership support impact pay? Are product marketers around the world happy with their remuneration? And that's just the tip of the iceberg.

Because (spoiler) geography did play a pretty big part in salaries, we put together three versions for people to choose from:

🌍 Global Product Marketing Salary Survey
🇺🇸 Product Marketing Salaries in the US
🇪🇺 Product Marketing Salaries in Europe

"Excellent effort by the entire team. Beautifully laid out and filled with valuable information. I love the various ways you broke out the data."
- Kim West

"Awesome work Richard King & Co - lots of very clean insights."
- Will Deagan

"This team is one of a kind! ?Amazing work."
- Despina Exad
---
2019's Top 50 Product Marketing Influencers

# of downloads: 5,000

What better way to round off the year than by celebrating some of the industry's most influential individuals? Each of the 50 were handpicked by PMA ambassadors based on a careful review of the space, studying a range of metrics and surveying other product marketers to see who's most influenced them in their careers and day-to-day.

For the full list of names along with each's background, mini Q&As, peer praise and their favourite bits of content, get your hands on the report here. For now though, here are the brands you'll find inside: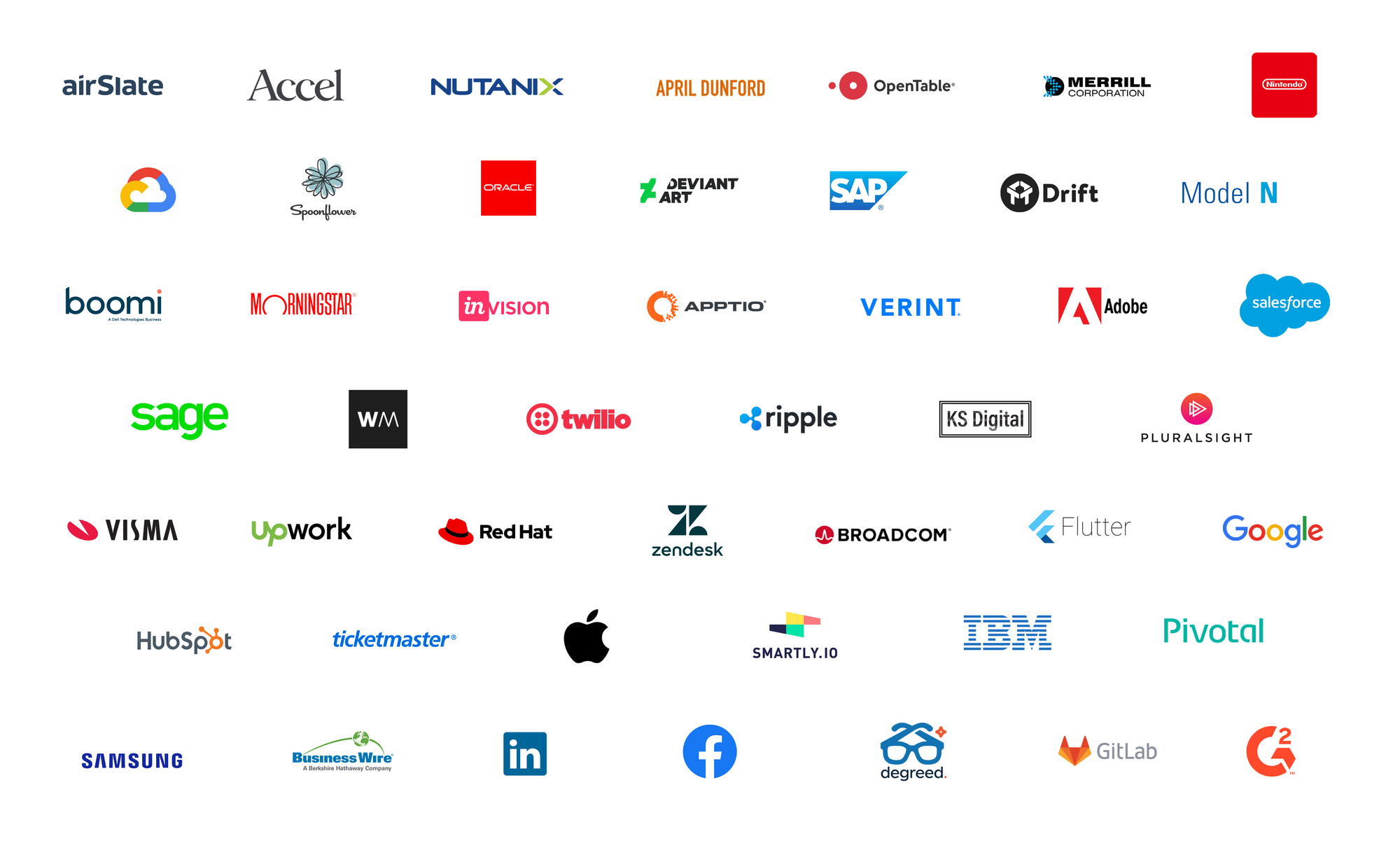 ---
On the blog...

Our most popular articles were:

1. 2019's most influential product marketers are HERE!
2. The product marketer role is evolving: are you ready?
4. The secret to becoming a product marketing & management dynamic duo
5. How to market a new product feature
6. Scaling a PMM team at a fast-growing startup
7. How to interview product marketing candidates
8. One definition of product marketing
9. Google's Martin Aguinis receives 2019 Rising Star in Product Marketing award
10. A glimpse into the 2019 "State of Product Marketing Report"

For anyone wanting a space to showcase some of their own articles, we've had just shy of 100,000 hits in the last three months alone so you could say we're good for exposure. 💁🏼‍♀️

If 2020's your year to contribute, drop us a line on bryony@pmmalliance.com.
---
Some more stats

As if we've not thrown enough numbers at you already, here are a few more for the other mini-milestones we've reached along the way:

# of newsletter sign-ups: 11,000 (and yes, we'll actually be sending one in 2020 🤣)
# of Slack messages in the community: 150,000
# of LinkedIn followers: 2,220
# of Twitter followers: 463
# of meet-ups/summits attended: 4,000
# of jobs posted: 200+
# of membership plan subscribers (still in beta): 60+

No more numbers, we promise, just a big, big thank you for the role YOU played in helping us achieve all the above and more. We can't wait to see what 2020's edition of this list looks like! 🎉