So you probably found this page because you googled 'what is product marketing?'
You may not be a complete beginner - you may be one of the many, many people who have taken one of our training courses or become members of the Product Marketing Alliance (if so hello), but this is where we'll be treating you like a newbie to the PMM world. Below should be everything you need to understand the role of product marketers in your company, how product marketing can fit into your company's strategy, and whether you should work towards becoming a product marketer (we would say yes, absolutely, but we're a little biased).
There's far more to the role than we could explain here, so click the links, watch the videos, listen to our podcasts and check out resources like our articles, presentations and webinars. If you still have questions hit up our Slack channel and ask one of our community members.
What is product marketing?
"Product marketers are the people responsible for being able to deeply understand and therefore articulate what is different and better and remarkable about your offering."
-April Dunford

One of the challenges of product marketing is that we're surrounded by it 24/7 and yet people have a really tough time defining it.
The first step to understanding it might be understanding what it isn't. Think of Coca Cola's polar bear commercials. There wasn't any particular product push in there, the message was just 'if you think of Coca Cola, think of the largest living land carnivore and have happy thoughts'. It didn't matter if you buy a bottle of regular coke, a can of diet coke or a Coca Cola t-shirt. This is brand marketing. On the other hand the Diet Coke break ads are pushing a particular product, Diet Coke, and this is (a small part of) product marketing.
But it doesn't end with ads. Coke's product marketers would have had to think about what the pricing of Diet Coke says about its position in the market:
Is it a premium product that consumers are willing to pay more for?
Should we sell Diet Coke in stores or through a mail-order subscription service? Should we sell them in 330ml cans or 500ml?
Who are our consumers, the office ladies or the buff construction worker?
Do people even like the taste?
After somebody at Coca Cola's labs came up with the formula for a cola with less calories all these questions and 1,000s of others needed to be answered and the answers need to feed back into the company so it can create products people want to buy, avoiding any 'New Coke'-style mishaps.
Or, since the majority of PMA's members are in the B2B SaaS space, imagine a company's developers have come up with a new piece of marketing automation technology. A product marketer might find there is a gap in the market for marketing automation amongst small businesses, so it will follow that the software should have a low price and flexible subscription options, the website should make it clear that it's for small businesses and there's little need for enterprise-level after-sales care like dedicated customer contacts. The insight that the particular technology the company made would fit best with small businesses will affect everything from the go-to-market-strategy to the name, and it's a product marketer's role to bring that all together.
You can go deeper into the definition of product marketing here: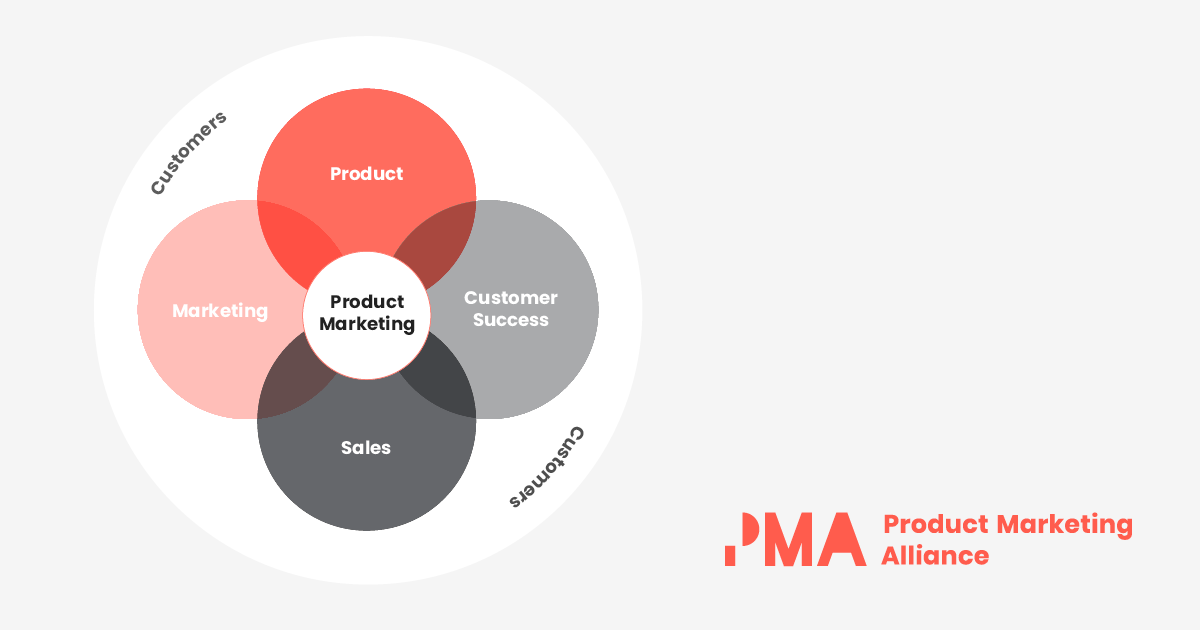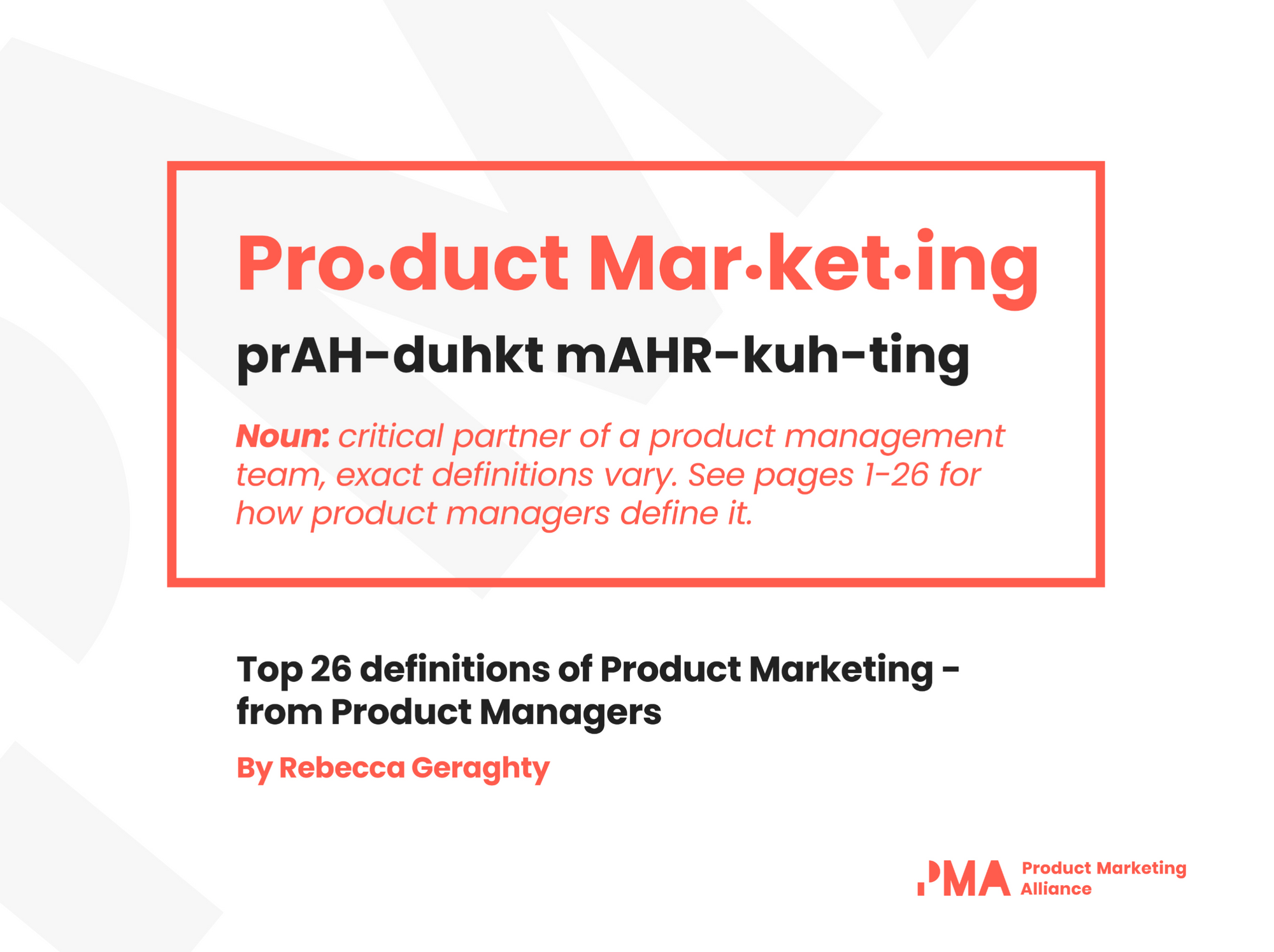 Why is product marketing important?
Important? It's not just important, it's critical.
Your company is going to sell products and services. If it doesn't it isn't a company. Those products and services need to be things people actually want to buy, and they need to be priced so people will want to buy them.
Take Quibi for instance. This 'two billion dollar faux pas' is a classic example of the need for solid product marketing. The phone-only Netflix competitor tried to be the solution for a problem that didn't exist: offering five-minute TV shows to be consumed as 'quick bites' during downtime like waiting in line for coffee or the commercials in regular TV shows.
The problem: people already have a million ways to pass their time on their phones during that time that don't cost $7.99 a month. A smart product marketer could have prevented this disaster with a quick customer survey to show that people didn't really want to watch more shows during shows; instead they went to market not knowing who their customer was, what problem Quibi solved for them or how to sell it. This was not a company that was 'customer obsessed'.
This video from the Product Marketing Summit, New York, explains the importance of integrating product marketing insights into how products are developed.

And after you have a solid product and you know customers for it are out there, product marketing allows you to:
Learn about your competitors.
Position the product in the market.
Differentiate your product from others.
Use customer feedback to improve it or create new products.

Don't just take our word for it: we've engaged product marketers from a huge range of companies to talk about their work and the value it creates for companies.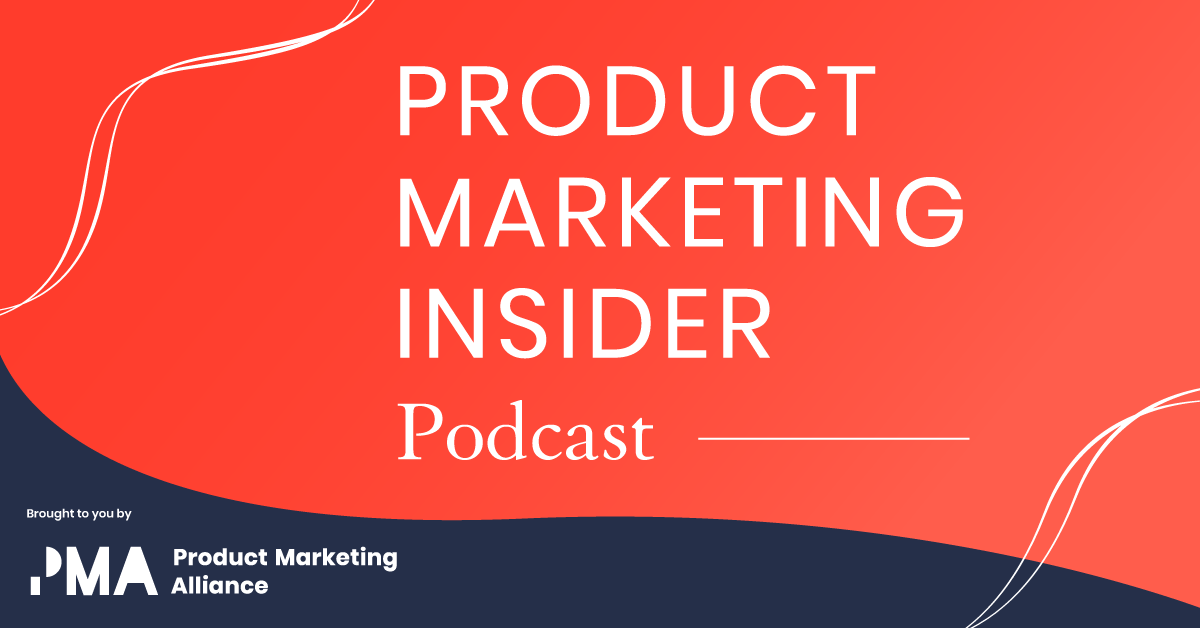 What do product marketers do?
Here, Jasmine Jaume, PMM at Intercom, talks about a day in the life of a product marketer. You can get more info on everything behind the scenes in product marketing in our Product Marketing Life podcast.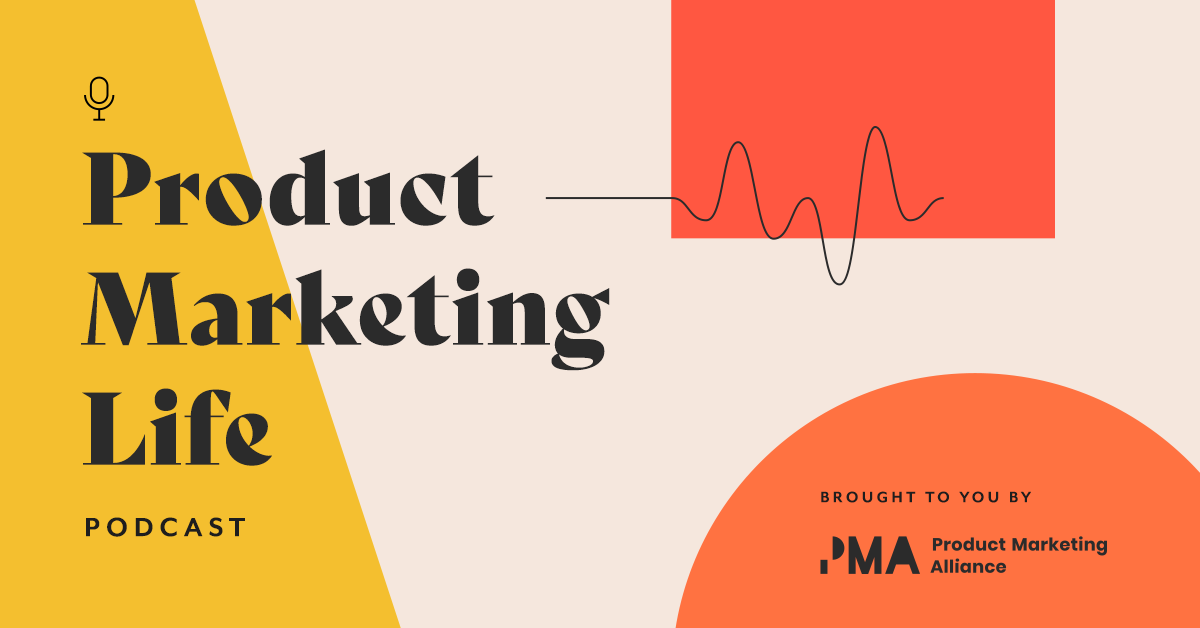 The day of a Product Marketing Manager (PMM) is varied, with many PMMs being responsible for multiple products (check out the State of Product Marketing report to see how many) and a huge amount of variation based on where a product is on its lifecycle from conception to launch to post-launch. Then there's differences between B2B and B2C, digital versus physical products, subscription-based and one-off purchases. We could go on for a while, but there's some basic tasks that will be familiar to all PMMs:
PMA has templates and frameworks for all of the jobs above plus many more. Check them out here: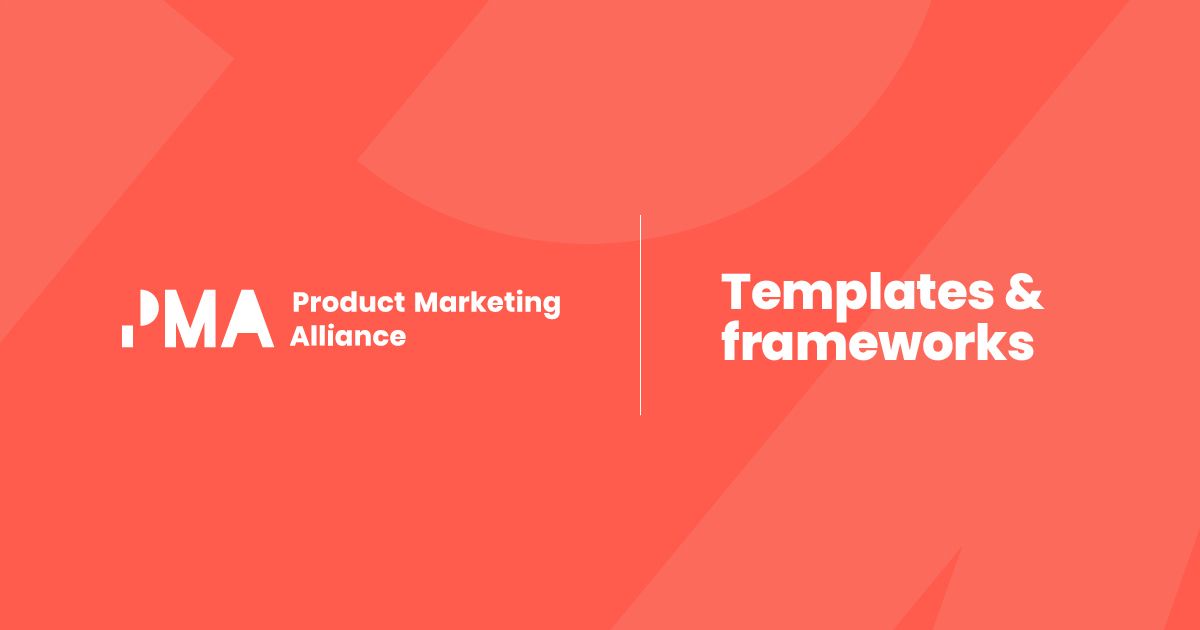 Working in product marketing
A job in product marketing puts you right at the heart of your company's success. If you prefer to fade into the background then it's not for you, because you'll be talking to people every day, getting buy-in and overcoming objections. You might have to raise your voice just a little.
A great start to learning about working in the industry is from the….
This report will teach you everything you need to know about where the industry is today and how product marketers feel about their day to day roles. The good news is that the vast majority of PMMs are happy in their current positions and are not looking to change.
One of the only downsides is that we have found that there is often a lot of confusion amongst the C-suite and other teams about the role of product marketing, so the role would suit somebody who is good at negotiating and who doesn't want to take no for an answer.

But if you want to get down to brass tacks then here's what you could be making in Product Marketing.
Spoiler: it's a lot.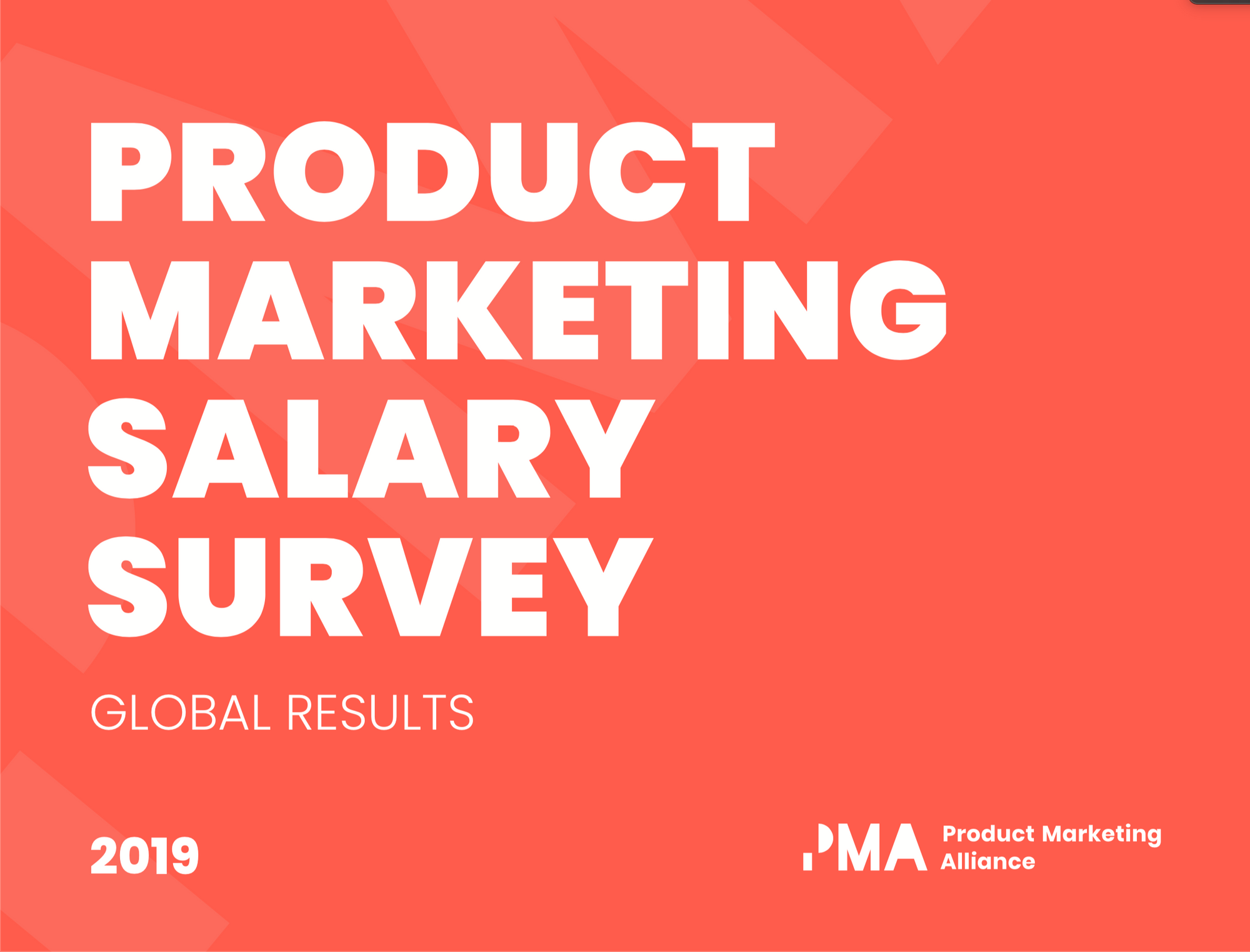 How do I learn more?
From us! By becoming a Product Marketing Alliance member you get access to exclusive content written by big names in the industry, frameworks and templates, 200+ hours of video, 100+ slide decks and members-only events and networking.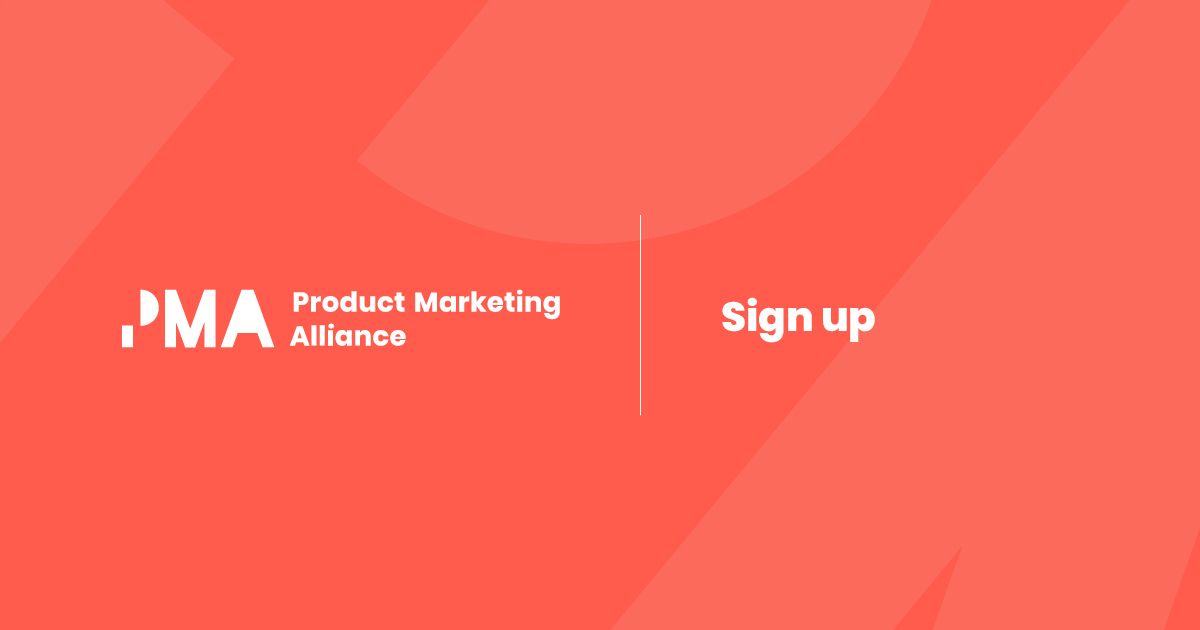 You can also go to PMA's homepage to find our latest articles, which cover every aspect of the industry. Our Slack community is free to join and is always buzzing, so head on over if you want to ask the pros some questions and network.