Who better to learn about the secrets of storytelling success from than the product storytelling maestro himself, Elliott Rayner, Head of Product Marketing at Babbel. That's right, we've managed to shoehorn a couple of hours into the hectic schedule of Mr. Rayner to bring you an exclusive workshop in the craft of product storytelling.
In this session, Elliott will take you through his tried, tested and proven storytelling framework and architect actionable activities. All based on real-life business cases in creating physical and digital products in the tech, sports, and fashion industries.
The key deets:
📆 When: Available OnDemand
⏰ Duration: 2 hours
💵 How much: $300
GET YOUR TICKET
What you'll learn
During this workshop, you'll have your product marketing mind opened to the three most important Ps in storytelling as Elliott unpacks:
Perspective - How to structure an authentic product story to connect perfectly to the perspective of your target consumers.
Passion - How to effectively communicate an inspiring and engaging product story with passion.
Purpose - How to make sure the product story remains authentic and consistent by connecting to your purpose.
GET YOUR TICKET
Why attend?
In the interest of sparing you from an uber long landing page, we whittled this bit down to our top four reasons...but we really could have carried on longer. 😏
Get stuck into three practical breakout sessions to fine-tune your storytelling skills
Learn from an expert who's been there, done it, and got the senior job title
Gain a better understanding of the science behind product storytelling
Learn the 3 rules you need to smash your story, every single time

By the end of the session, you'll have all the tools and knowledge needed to implement impactful change to your product's story and make your mark not just on product marketing, but the company's efforts.
GET YOUR TICKET
Get to know your instructor
Elliott spent seven years working at the adidas global HQ specializing in product marketing and innovation, developing innovative performance products for the 2010 Football World Cup and the 2011 Rugby World Cup. He also spent three years in Amsterdam leading the creation and development of ASICS global running apparel and creating sustainable products for the 2020 Tokyo Olympics. He is constantly exploring new opportunities to combine his passions in innovation and storytelling.
Elliott's top product marketing tip?
"The best products have authenticity at their core. There are few things that cant be improved and innovated within product marketing via a clearer understanding of your brand purpose."
Whilst you eagerly await the workshop, catch up with his episode on the Product Marketing Insider podcast 👇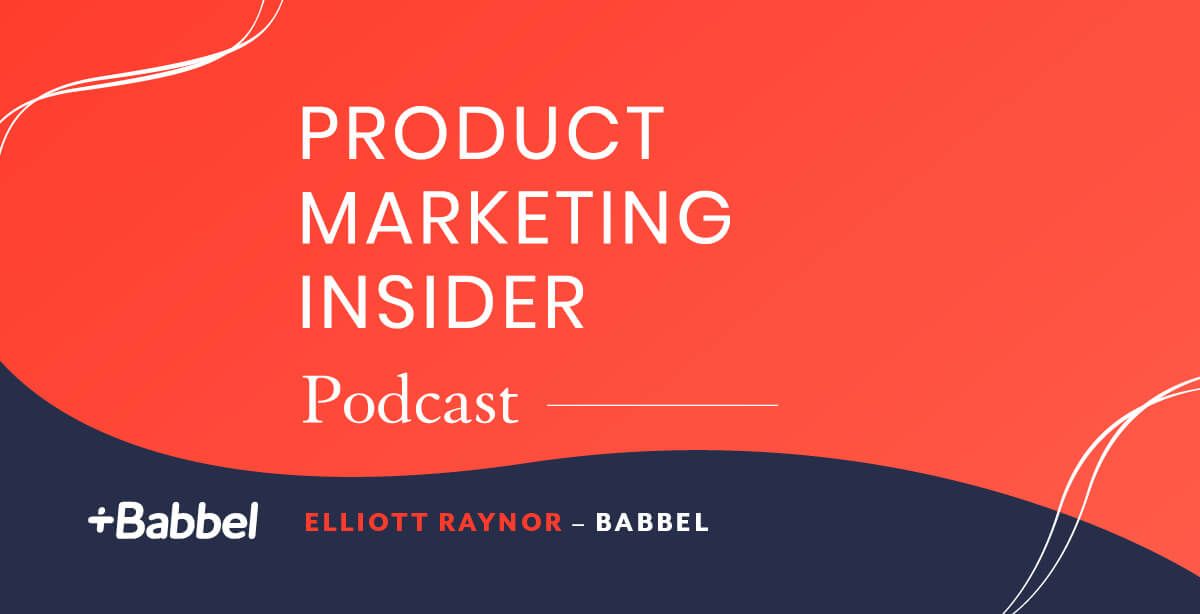 Want to learn more?
Taught by Elliott Rayner, Storytelling expert, and Chief Marketing Officer at ARION, our Storytelling Certified: Masters course has been designed to equip you with the knowledge and skills needed to understand the science behind telling a story that sells.
By the end of this course, you'll be able to confidently:
📚 Construct an actionable storytelling framework
📚 Structure your product story like a pro
📚 Connect better with your customers through an authentic product story
📚 Communicate to your audience with confidence and passion
📚 Use your purpose to ensure your story remains consistent
📚 Have an impactful change on your product's story and success
So, what are you waiting for? Enroll today 👇
Get Storytelling Certified