In today's highly competitive B2C landscape, you need to employ strategic and customer-centric approaches to drive sustainable growth.
From research and pricing to positioning and collaboration, multiple factors influence the success or failure of B2C products.
This article explores nine essential strategies that'll empower you to thrive in dynamic markets with evolving consumer preferences. Here's what we'll cover:
Research for deep customer insights
Optimize your pricing strategy
Set clear, actionable OKRs
Develop detailed buyer personas
Craft strong positioning and messaging
Execute an effective GTM strategy
Build valuable customer relationships via communication and collaboration
Onboard users seamlessly
Relentlessly analyze your performance
Let's dive in.
Research for deep customer insights
The success of a product largely hinges on how well it resonates with its target audience. This makes research the cornerstone of effective decision-making for B2C product marketers.
Research provides invaluable customer-centric insights into customer needs, pain points, desires, and motivations. By understanding your customers at a granular level, you can tailor your product offerings to meet their expectations, resulting in higher customer satisfaction and loyalty.
Connected to this is your ability to refine your messaging strategy based on solid research. Effective communication is key in B2C marketing, and research helps you craft messaging that resonates with your target audience, addressing their pain points and aspirations directly.
B2C markets tend to be highly competitive, and staying ahead requires a thorough understanding of your competitors. Cue: competitive intelligence (CI) research. CI helps you identify gaps in the market, anticipate competitive moves, and position your product effectively.
Research also helps you optimize resources and minimize waste by focusing efforts on areas with the highest potential for success. This includes optimizing product features, pricing strategies, and marketing campaigns.
To gather customer insights, B2C PMMs often leverage large-scale surveys using advanced platforms like Qualtrics, SurveyMonkey, and Zoho Survey. These tools provide robust options for creating, distributing, analyzing surveys, and gathering feedback from a diverse audience.
Speaking of tools, marketing automation platforms like HubSpot, Mailchimp, and Pardot enable the automation of communication and marketing tasks to streamline research efforts, and data visualization and analytics tools (like Tableau, Google Analytics, and RapidMiner) unlock hidden insights and patterns within large datasets.
Let's take a look at some of the survey tools we touched on:
Qualtrics
Qualtrics is a powerful survey platform that offers a range of features for creating, distributing, and analyzing surveys. It provides advanced survey logic, branching, and customizable question types to gather detailed insights from a diverse audience.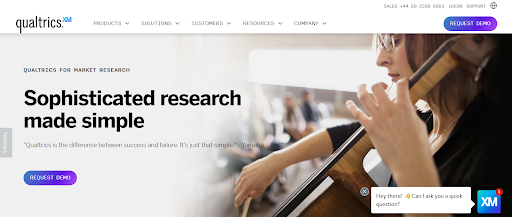 SurveyMonkey
SurveyMonkey is a widely used survey tool that offers user-friendly interfaces and advanced survey customization options. It includes features like skip logic, A/B testing, and integration with data analysis tools.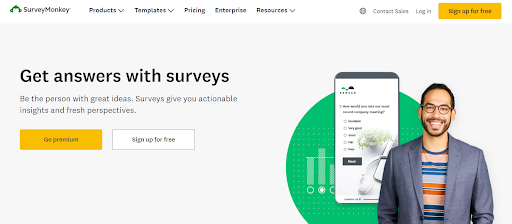 As well as survey tools, automation platforms can help you gather and categorize a wealth of data.
HubSpot
HubSpot's CRM platform allows B2C product marketers to automate tasks such as lead nurturing, email campaigns, and customer segmentation and provides workflows to streamline marketing processes.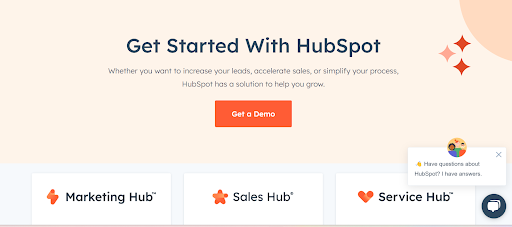 Combined with qualitative research like focus groups, interviews, and jobs-to-be-done analysis, you can gain a comprehensive understanding of your target customers to craft truly customer-centric strategies.
Optimize your B2C pricing strategy
PMMs play a pivotal role in developing pricing strategies that balance customer value, willingness to pay, competitive benchmarking, and profitability. Leveraging research, analytics, and an in-depth understanding of the market, you can recommend pricing tailored to specific customer segments.
A pricing strategy should be grounded in thorough research into competitors' pricing to determine expected price gaps and customer perceptions. However, simply matching competitors' prices can be risky without accounting for costs and differentiation.
The goal should be pricing aligned with customer-perceived value and competitive positioning, not blindly following the competition.
Of course, your pricing strategy is financially focused, but there are additional ways to deliver value that may influence your customers or prospects to not only buy from you in the short term but in the long run, too.
Here are a few types of incentives that can yield an increase in new customers:
1. Discounts and coupons
Discounts and coupons are among the most straightforward and effective B2C incentives. They appeal to the consumer's desire for cost savings and can be distributed through various channels, including email, social media, and physical vouchers.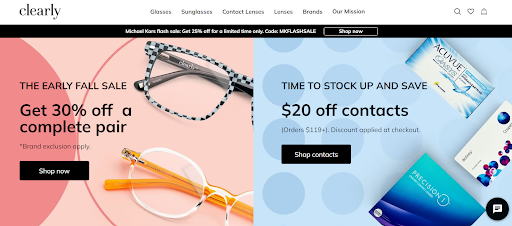 2. Loyalty programs
Loyalty programs reward repeat customers with exclusive perks, such as discounts, early access to new products, or personalized recommendations. These programs foster customer retention and brand loyalty.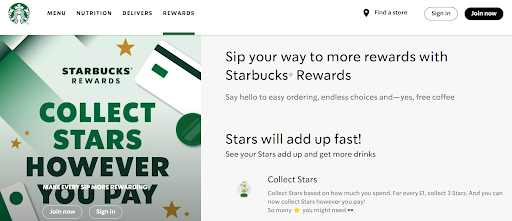 3. Referral programs
Referral programs encourage customers to refer friends and family, often offering rewards like discounts or credits for successful referrals. This leverages the power of word-of-mouth marketing.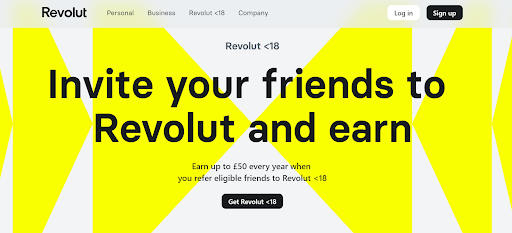 4. Free trials and samples
Offering free trials or product samples allows consumers to experience a product or service before committing to a purchase. This can be particularly effective for new or innovative offerings.

5. Gamification
Gamification involves adding game-like elements to the customer experience, such as badges, points, or challenges. It engages users and keeps them coming back for more.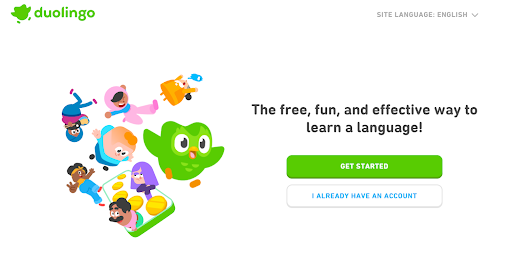 6. Exclusive access
Providing exclusive access to events, products, or content can create a sense of belonging among consumers, driving brand loyalty and advocacy.

Understanding willingness to pay involves researching the maximum price customers will pay for your product's attributes. Techniques like surveys, conjoint analysis, and experimental auctions reveal how customers value specific features and price points. This guides pricing based on metrics like customer lifetime value rather than purely cost considerations.
In the digital era, leveraging data and algorithms helps B2C companies predict and optimize dynamic pricing based on demand, inventory, and market conditions. Advanced analytics and machine learning enable real-time adjustments for competitive positioning and profit maximization.
A pricing strategy should be constantly refined through feedback loops, metrics analysis, and research. Maintaining agility to adapt pricing allows you to capitalize on market opportunities and evolving customer needs.
Set clear, actionable B2C objectives and key results (OKRs)
In the fast-paced B2C landscape, success requires focus, alignment, and the ability to swiftly adapt. This is where OKRs come into play.
This framework was popularized by companies like Google and Intel and has since gained widespread adoption. An OKR consists of two components:
Objective: The overarching goal you want to achieve, often qualitative and inspirational, outlining the direction you're headed.
Key Results: Specific, measurable outcomes that indicate progress toward the objective. Key results are quantifiable and time-bound, providing a clear roadmap to success.
OKRs promote focus by defining overarching goals and measurable outcomes that indicate progress toward those goals. They foster alignment across teams by linking individual and departmental OKRs to broader company objectives.
Given shifting consumer preferences and market trends, there's no denying it – you've gotta pivot OKRs rapidly to capitalize on emerging opportunities. OKRs also facilitate cross-departmental collaboration and transparency regarding shared goals and vision.
Here are some common B2C OKRs:
Customer acquisition cost (CAC): This measures the cost of acquiring a single customer.
Customer lifetime value (CLV): This represents the projected revenue a customer will generate over the entirety of their relationship with the company.
Conversion rate: This measures the percentage of users who take a desired action, such as signing up for a newsletter or making a purchase.
Churn rate: This reflects the percentage of customers who stop using a product or service within a given time frame.
Your OKRs should be developed in accordance with your role – this includes driving growth through lead generation, product adoption, customer retention, and persona-based initiatives. Key performance indicators (KPIs) like conversion rate, churn rate, and customer lifetime value help track progress.
By strategically employing the OKR framework and associated metrics, you can align your efforts for growth with larger business goals and market realities. The ability to swiftly realign objectives means you can continually optimize and stay relevant – at the top of your customers' minds without fail.
Develop detailed buyer personas
Crafting buyer or user personas is fundamental for successful B2C product marketing. Personas are fictional representations of your ideal customers, and they're created through extensive research into the needs, behaviors, motivations, and goals of your users.
Here's an example of how a buyer persona will typically look: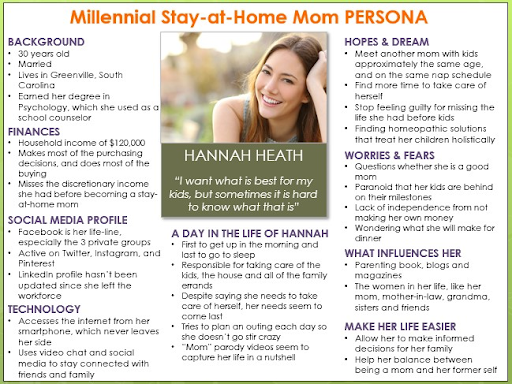 Rather than making internal assumptions, personas provide an outside-in perspective. They ensure products meet real user needs and guide tailored marketing that resonates with target segments.
Collaborating across departments to conduct user research and interviews can be super helpful – it yields holistic, credible personas by factoring in multiple viewpoints. Asking the right questions uncovers customer insights that marketing, product, sales, and support teams can leverage.
Personas shouldn't just be a one-time effort. Continuously updating them based on changing consumer trends and emerging data ensures they remain accurate and relevant. Personas that are refined can be incorporated across strategies to boost personalization and conversions.
Craft strong B2C-specific positioning and messaging
Positioning defines your product's differentiated benefits and guides messaging to articulate your value clearly to your audience.
Realign positioning regularly to ensure it captures your product's core value relative to current customer needs. Social listening tools are a great option to understand customer sentiments, keep track of needs, and analyze feedback. From here, you can leverage unique attributes into benefits that specific target segments will value and track brand perception to maintain consistency and stay up to date.
How to approach positioning
Realign your product's core value with the present problem it solves. List attributes that make your offering unique.
Convert unique attributes into customer benefits.
Identify customers who will genuinely benefit from your unique value.
Define how your product is perceived in the market to maintain relevance.
And messaging? Effective messaging requires tailored communication across customer segments and channels. Core value propositions, concise taglines, and detailed messages with proof points (like awards and testimonials) build trust and differentiation.
Understanding messaging
Messaging articulates your product's value to the market, builds trust, and differentiates your product. It saves time, ensures consistency, aids onboarding, and streamlines approvals.
Craft distinct messaging for different personas or customer segments.
Develop a clear, succinct core value proposition that aligns with your positioning.
Create concise statements that convey your value proposition and the benefits of your product/brand.
Craft a longer message that includes product details, benefits, and proof points. Include evidence like testimonials, case studies, and awards to validate claims.
Leveraging storytelling can help you simplify complex details and illustrate your product's transformative impact – it's vital to create a narrative that's easily digestible while still packing a punch. That way it can connect to your customers emotionally, paving the way for you to build valuable relationships and boost memorability.
Execute an effective go-to-market (GTM) strategy
A strategic go-to-market plan ensures products successfully reach target customers. It encompasses positioning, branding, pricing, distribution channels, and partnerships.
While B2B and B2C strategies differ, common elements include early internal alignment, tailored marketing, and phased product releases. Regardless of company size, cross-functional collaboration, and early involvement of departments like sales, marketing, and support drive success.
For B2C, an emotional appeal, clear value proposition, and memorable brand experience are fundamental. Broad campaigns build awareness rapidly across channels, while strong packaging, visuals, and seamless user experience attract consumers.
UGC (user-generated content) can be super powerful here. Take GoPro, for example. GoPro users frequently share their breathtaking photos and videos captured with their cameras on social media platforms, using the hashtag #GoPro.
The brand organizes contests and challenges that encourage its community to showcase their creativity and skill.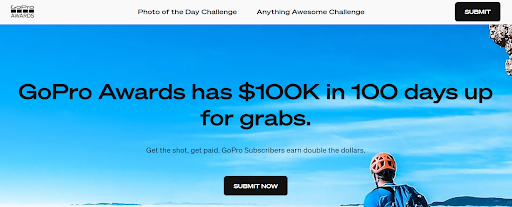 Community-driven launches leverage user content and influencer partnerships, soft launches and beta testing refine positioning, and lead generation through personalized, targeted campaigns converts.
Build valuable customer relationships via communication and collaboration
As a B2C product marketer, you rely on cross-functional partners like sales, product, and marketing to bring initiatives to fruition.
But departments often operate in silos, misalignment runs rampant, and lack of communication hinders execution. You can fix this by building bridges. Start by taking time to understand each team's priorities and pain points. What targets are they chasing? What challenges are blocking their goals?
Armed with empathy, tailor messaging to showcase how your projects will benefit their objectives. Give colleagues a voice too – proactively seek their feedback and encourage two-way dialogue and keep meetings razor-focused by segmenting discussions specific to each team.
It's also essential to maintain open channels through regular, easily digestible updates on roadmaps, projects, and milestones. Having key data points and messages at your fingertips will help you establish credibility, and adapting your communication style to the preferences and personalities of your audience will ensure you resonate.
The payoff? Seamless execution, frictionless collaboration, and unlocking your collective potential.
Onboard users seamlessly
Onboarding represents a pivotal opportunity to spark customer delight and loyalty from day one. The key is designing experiences that continue the personalized feel from sales interactions.
Did you know that only 40% of companies have dedicated onboarding roles or teams? This means that many orgs still embed onboarding within broader customer success functions. Without dedicated onboarding teams, companies are missing out on yielding potentially transformative customer relationships (which, by the way, impacts recurring revenue).
In general, B2C companies should tailor the onboarding experience to meet the specific needs and expectations of their target audience. Start by offering helpful tutorials customized to different learning preferences, smoothly guiding users through product discovery. Monitor adoption metrics as well to rapidly surface bottlenecks and iterate based on feedback.
Onboarding should seamlessly extend the positive impression created during marketing and sales interactions. It should never feel like the moment when a company stops making an effort. Instead, it should be a continuation of the customer-centric approach that brought them to your product in the first place.
Engage customers beyond onboarding by sprinkling in tips and personalized recommendations tailored to their usage, and stay ahead of the game by proactively addressing common questions to prevent frustration.
(Arguably) most importantly, continually refine your onboarding flow to meet evolving expectations and build that all-important trust. When done right, stellar onboarding transforms first-time users into vocal brand advocates who unlock the full value of your offering.
Relentlessly analyze your performance
In fast-paced B2C markets, effective product marketers take a data-driven approach to continual optimization. Analysis and optimization are ongoing processes that are crucial for understanding what works and what doesn't.
Hold your horses – before diving into analysis, define what success looks like for each project. Ensure your objectives are measurable, clear, and achievable. Start by maintaining clear goals and focusing analysis on metrics aligned to objectives.
Look beyond surface-level data as well to uncover behavioral patterns, leveraging techniques like cohort analysis. Blend quantitative data with qualitative insights from surveys and conversations for the full picture.
Experiment incrementally with cohort analysis and A/B testing to pinpoint improvements while avoiding major changes. Use insights to align strategies with evolving dynamics and customer needs. Stick with small but compounding wins through regular analysis, refinement, and sharpening of your efforts.
The result: Perpetual relevance, growth, and success.
B2C product marketing strategies: Key takeaways
There you have it – 9 essential strategies to level up your B2C product marketing game. But if we had to boil it down to just one key lesson, it would be this: Put your customer at the heart of everything you do.
That was a lot to take in, so here are the key takeaways:
Research customer needs, the competitive landscape, and market gaps to inform positioning and tailor offerings. Surveys, automation, and analytics tools streamline large-scale B2C research.
Develop pricing aligned with customer willingness to pay, perceived value, and competitive benchmarking. Regularly refine using data and customer feedback.
OKRs promote alignment, focus, and agility to swiftly adapt strategies to market changes. Develop objectives and results tied to growth.
Detailed, research-backed personas guide products and marketing tailored for customer segments. Continuously update personas.
Sharp positioning and messaging convey differentiation. Use storytelling to connect emotionally and boost memorability.
Strategic GTM planning ensures products successfully reach target customers. Involve cross-functional teams early for alignment.
Relationship-building and tailored communication with internal partners like sales, product, and marketing fosters collaboration.
Personalized onboarding that welcomes, educates, and engages users to increase retention.
Regular analysis and incremental optimizations ensure strategies remain relevant and drive continual growth.
The B2C landscape will keep rapidly evolving. New technologies will emerge, new competitors will arise, and customers will continue having sky-high expectations. But if you ground yourself in customer empathy and relentless improvement, you'll have what it takes to boost growth in even the most dynamic markets.
B2C Core: The only certification dedicated to B2C product marketing
Keen to really dive deep into the world of B2C product marketing? This expert-led course is all you'll need.
B2C Core is a comprehensive, self-paced product marketing certification that provides you with the knowledge, tools, and resources needed to successfully launch products, and attract and retain customers throughout every lifecycle stage.
What's included:
✍️ Content: An extensive curriculum, covering each of the essential elements of product marketing in the B2C space.
📚 Coursework: Reinforce your skills through practical activities designed for real-world applications.
🎓 Exams: Test your knowledge at regular intervals throughout the course with bite-sized exams and quizzes.
🧠 Templates: Access tried and true (downloadable and editable) templates to simplify the process.
🔑 Access: Bask in the joy that is unlimited, lifetime access to the course. Revisit lessons, refresh skills, and dive deeper anytime you want.
🥇 Certification: Showcase your specialized B2C product marketing skills and knowledge to enhance your professional profile.
🌏 Community: Connect, gain insights, and expand your network by interacting with fellow product marketers.
🤝 Support: Receive continuous support from our dedicated team.
By the end of this course, you'll be able to:
💡 Unearth powerful customer insights: Conduct meticulous market research to uncover your customers' true pain points and build must-have solutions perfectly aligned with evolving needs.
💌 Create compelling messaging: Build powerful personas to create unmissable campaigns and captivate audiences for impactful product launches that deliver seamless customer experiences.
📈 Drive business impact through calculated alignment: Strategically orchestrate product launches to escalate impact, align teams to deliver seamless customer experiences, retain customers for life, and maximize revenue.
---