There's a common expectation within society that we must choose a career path and stick to it, when in fact, that's far from the case. Sometimes a job choice doesn't work out as well as you thought it would, or perhaps you've realized that another role is something you'd be interested in pursuing - it happens, and that's okay.
The product marketing industry is gaining more interest, and with more people transitioning into a PMM position from a more conventional marketing role, we figured it'd be worthwhile providing indispensable insights on how you can transition into a PMM role.
In this article we'll explore how someone from marketing can make a seamless transition to product marketing, taking a look at things such as:
The relationship between marketing and product marketing
In the 2021 State of Product Marketing report, we asked product marketers where they were positioned within their organization, and who they reported to. The majority (62%) said that they reported to marketing as their lead.
In the same report, 85% of PMMs said that they worked closest with their marketing team as opposed to the other internal departments, second only to product at 89%.

This consolidates the notion that there's a nicely-established relationship between product marketing and marketing within a typical organization. This is beneficial because as a marketer, though you may not understand the intrinsic responsibilities, you likely already have an idea of how the product marketing team functions on a day-to-day basis.
This prior understanding of the role can be used to prompt a smoother transition into a career as a product marketer.
Transferable marketing skills to bring into a PMM role
To become a product marketer, it's essential to build up skills that are specific to the role. But as a marketer, you'll have soft and hard skills that are closely related and easily transferable to a product marketing role already.
Madison Leonard, Product Marketing Lead at ClickUp, said:
"I fundamentally believe that having a generalist marketing background is hugely impactful for any specialist career. Even though you might not be sending emails, writing social posts, creating videos, or building landing pages yourself as a product marketer, most GTM plans will involve these marketing initiatives and it's vital to understand how each one should be executed and when."
If you have experience working as a marketer, either in your current role or at a previous point in your career, this gives you a head start when it comes to working in product marketing.
As is the case with any role change, you'll still have a lot to learn, but it's definitely worth identifying transferable skills you already possess that you can continue to develop and refine to stand out to recruiters and make your life just that much easier once you're in the role.
Hard skills within both roles include:
Understanding and implementing strong SEO concepts,
Knowledge of different content marketing formats (blog posts, social posts, videos, etc) and how to change your messaging to optimize each piece of content.
How to complete thorough customer and market research, specifically in areas like customer engagement, churn analysis, customer retention, and conversion rate optimization, and
Strong copywriting skills to improve your messaging and marketing content.
We'd recommend reading our article outlining 25 of the most important skills that PMMs need, before comparing these to your skillset. Use these as a benchmark for what you should be aiming for in your role.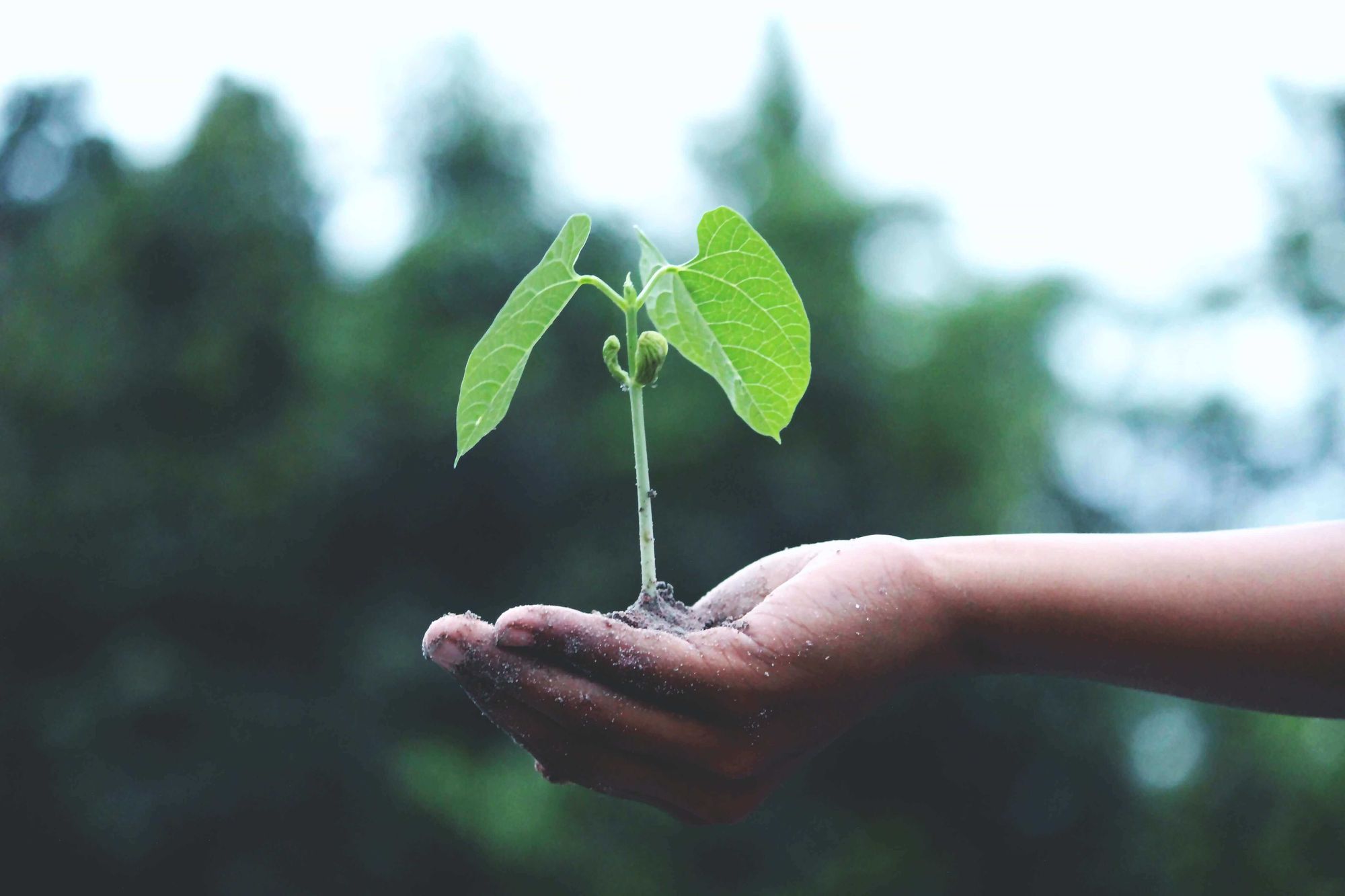 Benefits of transitioning to a product marketing job
Product marketing is a well-loved role by those within the field. Here's why:
It's a cross-functional role
Many consider the product marketing role to be stimulating because of how varied their daily responsibilities are.
As a product marketer, you're constantly working with various internal departments and in different areas like sales enablement, customer and market research, product development, and many more.
This is an incredible opportunity to widen your knowledge of different internal functions within an organization and develop your collaboration and communication skills.
You drive alignment and collaboration within your organization
As a PMM, you have to liaise between business, product, and customer to ensure you're meeting the customer's needs, whilst also producing great content and driving sales for the organization.
This may seem like a large responsibility, but it is an incredibly valuable trait to have. Aligning overarching goals, objectives, and values within your company is essential in facilitating success, especially when it comes to understanding how you need to work together to meet customer needs, before using these insights to improve your product and the customer experience.
You can experience the product's life cycle
Other departments such as sales, or design work on a specific period of a product's life cycle. However, product marketers are lucky in that they typically get to have a hand in the whole process.
Become a member at Product Marketing Alliance and gain deeper insights into the skills, knowledge, and expectations of various product marketing roles with the PMM career table.
How to transition from marketing to product marketing
Step one: Build your experience
While it's good to develop transferable skills from your previous marketing experience, it's also important to begin developing experience within areas more specific to a product marketing role. For example:
Positioning,
Pricing,
Go-to-market,
Narrative Design, and
Storytelling.

This stance is echoed by professionals who've been plying their trade in product marketing:
"Back yourself! Product marketing is based on a set of skills that a lot of marketers possess: strong copywriting, clear communication, passion for collaboration, and a strategic mindset.
"The best tip I can give for someone moving into this discipline is to quickly define what product marketing means at your company, as the remit and responsibilities differ by industry and business size. You'll be set up for success if everyone has a clear understanding of what product marketing's on the hook for from the off."
Rory Woodbridge, Head of Product Marketing at Pleo
"It's rare to find entry-level product marketing roles because product marketing is so strategic by nature. So, you'll want to start gathering experience that falls into the product marketing wheelhouse.
"I've seen content strategists move into product marketing because they leaned into developing positioning and messaging. I've seen growth marketers take on persona work and salespeople take on collateral creation and enablement.
"As for me? I became a product, industry, and customer expert with roles in market research and pre-sales consulting. I could transition easily into product marketing because I intimately understood the value our customers got from our product.
"Interestingly, I've also hired people into product marketing roles without prior PMM experience who previously had roles as our target buyer (e.g.: an insights manager who buys research technology can be a great fit to transition into product marketing for a research tech company).
"The best advice I can give you is to be vocal with your manager about your career aspirations so they can look out for opportunities to get you more exposure to product marketing, even if it's a project here and there."
Morgan Molnar, Director of Product Marketing, Global Insights Business at Momentive
Our Mastering Product Marketing Subscription includes over 15 courses designed and delivered by industry experts to equip you with the quintessential skills, knowledge, and tools you need to master every element of product marketing.
We also offer individual Masters Certifications, so you can pick and choose which category you'd love to learn more about.
Step two: Build your connections
Get to know people within the product marketing community. This opens you up to a lot of new opportunities and will also help you to naturally build your knowledge around the product marketing industry.
Optimize your LinkedIn profile: Begin following, connecting, and engaging with PMMs you admire and want to learn from. Join LinkedIn product marketing groups to get a feel of current trends, vocab, and conversations that you'd otherwise miss out on. (And don't forget to follow us!)

Join our Slack community: Our Slack community is rapidly growing, so you'll never tire of product marketers to learn from. Plus, each channel is filled with useful resources, content, job opportunities, and conversations to help you gather knowledge on how to be the best PMM possible.

Andrew McCotter-Bicknell, Head of Competitive Intelligence at ClickUp agreed:
"My recommendation to anyone transitioning into a Product Marketing role is to connect with other Product Marketers.
"Don't be afraid to reach out to them via LinkedIn or in the PMA Slack group. And keep in mind that most product marketers started their careers in other roles or departments. You're not alone in this career transition. Enjoy the ride!"
Step three: Learn everything you can about your product
Once you've found a product marketing position, it's important to begin thinking like a product marketer.
Melis Carroll, Vice President of Product Marketing at Majesco said:
"My advice is to truly understand your product(s) – the good, the bad, the ugly – and understand what your customers and community think about your product and your organization. Your product's and your organization's brand are closely tied together and having a holistic view of your strengths/weaknesses will enable you to take the appropriate steps to market your products in the best way."
Natasha Katson, Product Marketing Manager at Staffbase also had her ten cents, saying:
"Get ready to dig deeper into the product that you market to become the product expert. Use your knowledge about customers and prospects' interests to talk to your customers, learn their pain points and valuable insights.
"Lean on your knowledge about the customer funnel when working on the strategy and positioning for your product."
Step four: Don't shy away from learning from your new teams
As we've already established, product marketing is an incredibly cross-functional role. Why not take this to your advantage and learn from the teams you'll be working with?
In doing so, you'll understand your company in greater detail, while the quality of collaboration between you and your peers will flourish.
"If you're transitioning from marketing, the first thing you'll want to do is catch up on the other side of product marketing - the product development component. Spend time immersing yourself with product teams, learning their lingo, and gaining a deep understanding of how great products are built and brought to market."
Tamara Grominsky, Chief Strategy Officer at Unbounce
"Become best friends with your product team counterparts! A lot of marketing professionals have already worked cross-functionally in their roles across teams like sales and creative, but product teams are a new type of partner that requires some relationship-building.
"Don't assume that your working style with your old cross-functional partners will work with product teams. Starting on the right foot with your product team will make you a better product marketer."
Sean Lauer, Head of Product Marketing at MURAL

More expert advice from PMMs
In our 2021 Top 100 Product Marketing Influencer report, we asked some of our influencers what advice they'd give a marketing professional transitioning into product marketing - here's what they said:
"Don't be afraid to take things slowly at first. All too often product marketers are thrown into the deep end, expected to deliver from day one.
"To set yourself up for success and demonstrate the true value you can bring, take the time you need to deeply understand the company, role, teams, solution, and customer you are serving.
"Deliver quick wins where possible, but don't let them become the focus of your early days as a product marketer."
Mark Assini, Product Marketing Manager at Jobber
"Get hungry! Great product marketers have an insatiable appetite and curiosity. My advice is to interview every product marketer you can, understand what good looks like, and seek out patterns in their answers.
"I spent hours and hours researching interesting people on Linkedin and asking them out for lunch, coffee, or Zoom date, picking their brains and trying to reverse engineer their success.
"This is an approach I still use today. All this groundwork lays the foundation for how you excel in product marketing. Curiosity and a penchant for excellence are what sets you apart from average PMMs."
Tania Clarke, Product Marketing Lead at Qwilr
"Find a way to dive into the 'value proposition' of the role immediately. Don't assume that because others know more or have had more time with a product, that you cannot also add value.
"Put in the work to learn the products, and put in the time to talk to prospects, customers, partners, salespeople, and product owners. Use that investment to take an outside-in perspective into everything you do, and volunteer to draft something, whether that's a blog, a video, or a PowerPoint.
"A good product marketer's someone who can pick up the metaphorical pen, and draft something and then facilitate conversations to get the final product out the door.
"If you're coming from another discipline such as digital marketing or analytics, then use those existing skills you have too, to bring data into your outside-in perspective, for example from search or social, and add even more value."
Priya Doty, Vice President of Product Marketing at IBM
"Always look for ways to do more! Product marketing has become such a broad domain over the past few years and there is no shortage of things that product marketers can do and learn.
"When you're in the early stages of your career and you see interesting projects happening at your company, see how you can get involved. That'll help you develop a wide range of skills and more importantly help you identify what you love to do and what you need to get better at.
"Approaching PMMs with a "can-do attitude" as well as a learning or growth mindset will help you propel your career faster than you can imagine!"
Andrew Forbes, Director of Product Marketing at Zendesk
"First, incorporate customer insights and feedback into everything you do. From positioning to website copy, if it's not informed or tested by your customers, you're missing an opportunity.
"Second, make data-driven decisions. Come equipped with qualitative user feedback or quantitative data when proposing a go-to-market strategy or similar. Both you and an executive can have an opinion, but you better have data.
"Third, if you're in the tech industry, it helps to learn the basics of your product. This enables you to understand the nuances in the value props when engaging with technical customers and your own product team."
Adam Kerin, Vice President of Product Marketing at Truework
"As someone who transitioned from marketing into product marketing, my biggest piece of advice would be to learn everything you can about product management as quickly as you can.
"While many PMM charters can focus on outbound marketing objectives, the function continues to evolve and provide value, and product marketers are becoming more critical to the product development process. It's no surprise given PMMs sits at the center of the customer and the product - and you should be an expert of both.
"The future definition of a strong PMM will be proving that you can't only apply your marketing background to curate effective GTM efforts, but also provide inbound value to your product team to ensure you're building the best product for the right customer."
Madison Moyd, Product Marketing Lead at Dropbox
"Product marketing always gets pulled in so many directions, into so many projects, and is supposed to influence numerous metrics. Be very picky about what you say "yes" to.
"You have to work on multiple fronts but pick the ones that have the highest leverage for the business. Don't get trapped being a resource for everyone, because you'll end up being less valuable."
Daniel J Murphy, Vice President of Marketing at Privy.com
"The best products and the best stories have authenticity at their core. There are very few things that can't be improved and innovated with simply a clearer understanding of your brand purpose."
Elliott Rayner, Chief Marketing Officer at ARION
"Pivoting to product marketing is a part marketing exercise, part upskilling. First, take a look at your overall marketing experience and see where it overlaps with product marketing.
"What writing experience do you have with long-form and web? Have you done messaging and positioning? What have you "launched"? What marketing channels are you familiar with? Have you worked in sales enablement or with sales?
"Then, ask yourself how familiar you are with technology and technology audiences. Do you understand technology buyers? Do you understand how sales reps think? On the other end of the spectrum, do you understand the product development cycle? Once you've done this exercise, package it up in your resume using product marketing terms, so recruiters can see you can do the job.
"Upskill, where you have gaps, online and other courses like Product School, do help. Finally, start reaching out to people directly and tell them why you can do the job and why you want to do the job."
Julia Szatar, Head of Product Marketing at Loom
"1. Be customer-obsessed: Join pitches and BVRs, interview lost, current, and churned customers, and analyze quantitative data from Marketing, Product, and Commercial teams until you've grasped exactly what your customer's interests, needs, and requirements are. Also, commit to developing direct relationships with your customers so that feedback gathering's far more time-efficient, reliable, and honest.
"2. Understand everything about your product: Meet with each department that plays a role in your product offering (e.g. Product, Marketing, Commercial, Engineering, Legal, etc.) until you understand and uncover actionable insights about your product's benefits, features, and limitations.  
"3. Hone your story-telling craft: Practice writing blogs, press releases, case studies, scripts for product explainer videos, etc. with a focus on trying to make the customer feel a connection with your product that inspires them to buy!
"4. Understand the importance of localization: If you sell your product in multiple markets, end-to-end language support across website and sales collateral, legal agreements, customer-facing portal, etc. is paramount! But localization's more than just translation, it's about understanding that pain points, requirements, and values vary across markets, and so how you go-to-market and craft your messaging needs to align with that.
"For example, do you have case studies from customers in each market you're selling into? Are you prioritizing your product benefits based on what customers value most in that market and adjusting your marketing strategy accordingly? Do you support local currencies and preferred payment methods? Do you have native language speakers from that market selling to and supporting your customers?"
Conor Tyrrell, Senior Product Marketing Manager at Sojern
"Be curious about your customers. This is important for both the end-user of the service or product you represent and the stakeholders you work with. In many ways, those two groups are both your customers. Bring your marketing experience with you. You'll need that when aligning your goals to your sales, product management, and success teams' initiatives.
"As for your end-users, spend the time learning who they are. Understand what motivates them, what challenges they face, and how your solution solves those challenges. This is often done through research and customer interviews but works with your stakeholders who interact with the customer, too.
"Finally, get comfortable iterating and gathering feedback. Your work will be heavily scrutinized, and that's perfect! Welcome the feedback because it makes it better, but don't delay publishing material because its content will change quickly."
Holly Watson, Senior Product Marketing Manager at Amazon Web Services
Product marketing career resources

PMM Hired
PMM Hired is a resource we have created with the help of many leading businesses like Amazon, Etsy, IBM, and TikTok to give you the core skills and knowledge you need for your product marketing career journey. With access to this resource you'll get:
Exclusive career advice from leading professionals
400+ sample interview questions to put you one step ahead of the competition
Mock interviews for an in-depth look at how to answer the most commonly asked questions in PMM interviews
The inside scoop on what PMMs wish they'd known at the start of their career
A sneak peek at the types of tasks you'll be asked to complete in PMM interviews
Live, monthly workshops to ask questions, practice for interviews, and pick the brains of experienced PMMs
Whether you're just getting started or want to progress further into the field, PMM Hired is the tool you need to stand out from the crowd for product marketing recruiters. Gain invaluable knowledge, and level up your career. 👇

Get Hired
PMA job board
We also have a job board on our website filled with a variety of product marketing job opportunities.