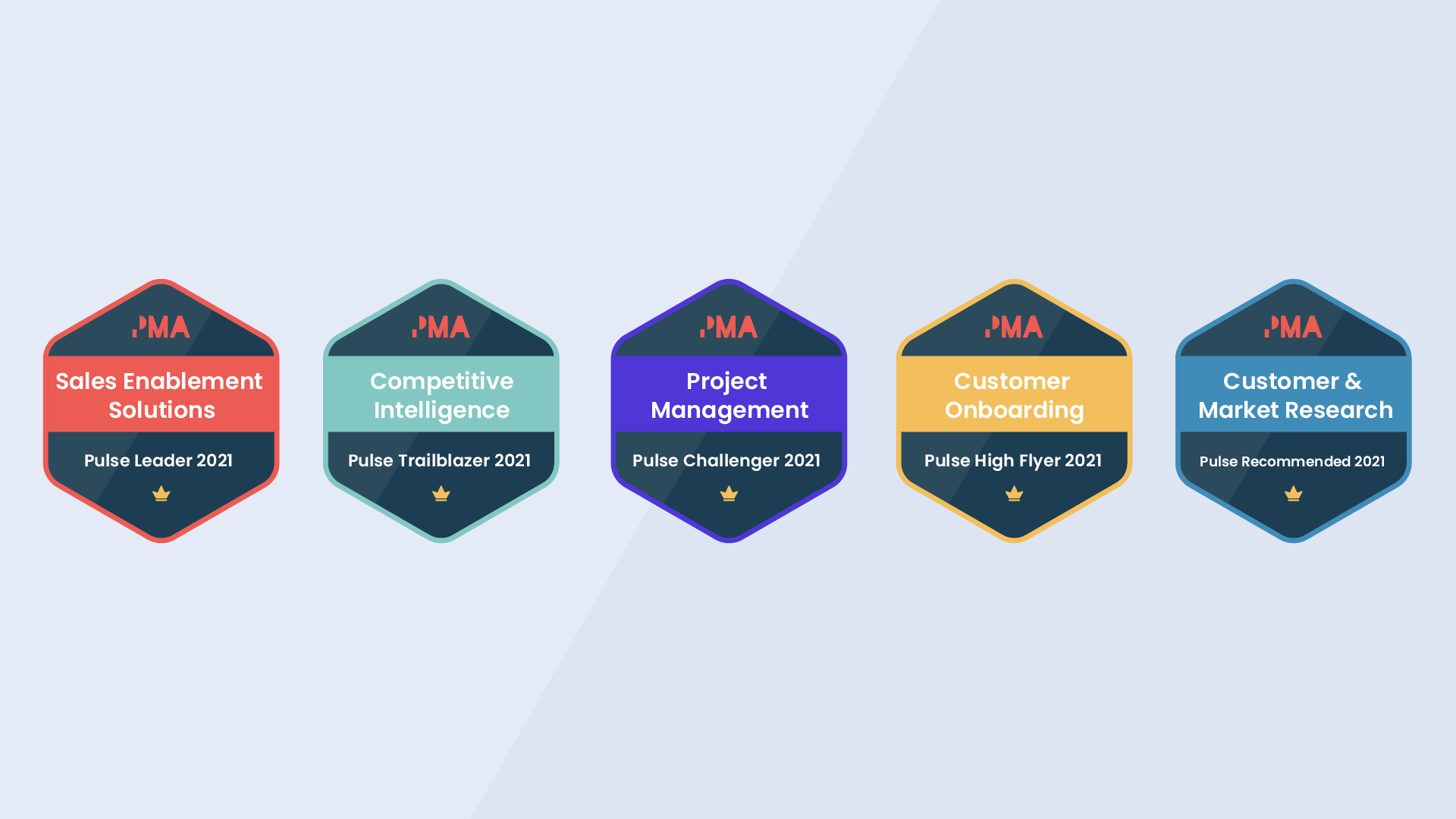 Behind every product marketer is a solid tech stack, and within every tech stack are a suite of awesome apps.
PMA Pulse is the definitive, annual say on which products in the marketplace are - quite frankly put - crushing it. It's the ultimate seal of approval for vendors who are supporting PMMs with their solutions, and it's an unambiguous thumbs up for product marketers in search of a new product.
How it works

Phase 1: Once a year, every year, we ask 1,000s of product marketers what their go-to tools are, and using this list, we whittle down a selective, yet comprehensive, shortlist of PMA-approved vendors. If a product's not been recommended by a set quota of PMMs, it's not on the list; that's how we kick-start the quality assurance process.

Phase 2: Then, once we've been through the data with a fine-tooth comb, we start the next phase, which is one of extreme vetting. We'll scour each product's online presence (positioning, features, descriptions, that kind of thing), check out free trials (if there is one), look at online reviews, and trim the shortlist down a little more.

Phase 3: The penultimate stage involves inviting providers who made it through both rounds one and two to submit an application, where we'll spend even more time robustly auditing their product or service. This process will include (but by no means be limited to) providing PMA with:

A detailed description of the business problem(s) the product solves;
Provision of five real-life testimonials;
An in-depth evaluation of what makes the product different from the competition - with proof;
A breakdown of what's changed/improved within the product in the last 12 months; and
Access to the solution so a member of the PMA team can vet the product first-hand, or at the very least a 1:1 demo.

Phase 4: Based on our research and experience of each product and the applications submitted by the vendors, the fourth and final stage of the process is an internal one, where several PMA representatives will compare, contrast and debate each solution until a verdict's reached.
Leaders in five essential fields

Product marketing is an incredibly varied field, and so is the breadth of the tools used in the industry. In the inaugural edition of PMA Pulse, we'll be researching and reviewing solutions in the following categories:

Competitive intelligence
Sales enablement
Project management
Customer onboarding
Customer & market research
The end result

Each category will end up with a:

Leader: the undisputed top dog in the category, a PMA Pulse Leader is the people's choice, as voted by the masses - and us.
Trailblazer: hot on the heels of the Leader, a Trailblazer's one to be watched, and a strong contender for the top spot on next year's podium.
Challenger: highly rated by both PMMs and PMA, a Challenger is a tool not to be dismissed and comes with a very firm seal of approval.
High Flyer: heaps of potential, lots of endorsements, and a very solid product. All traits of a High Flyer - they're one to be watched.
Recommended: the ultimate thumbs up the product in question's thoroughly tried, tested, and recommended by industry experts.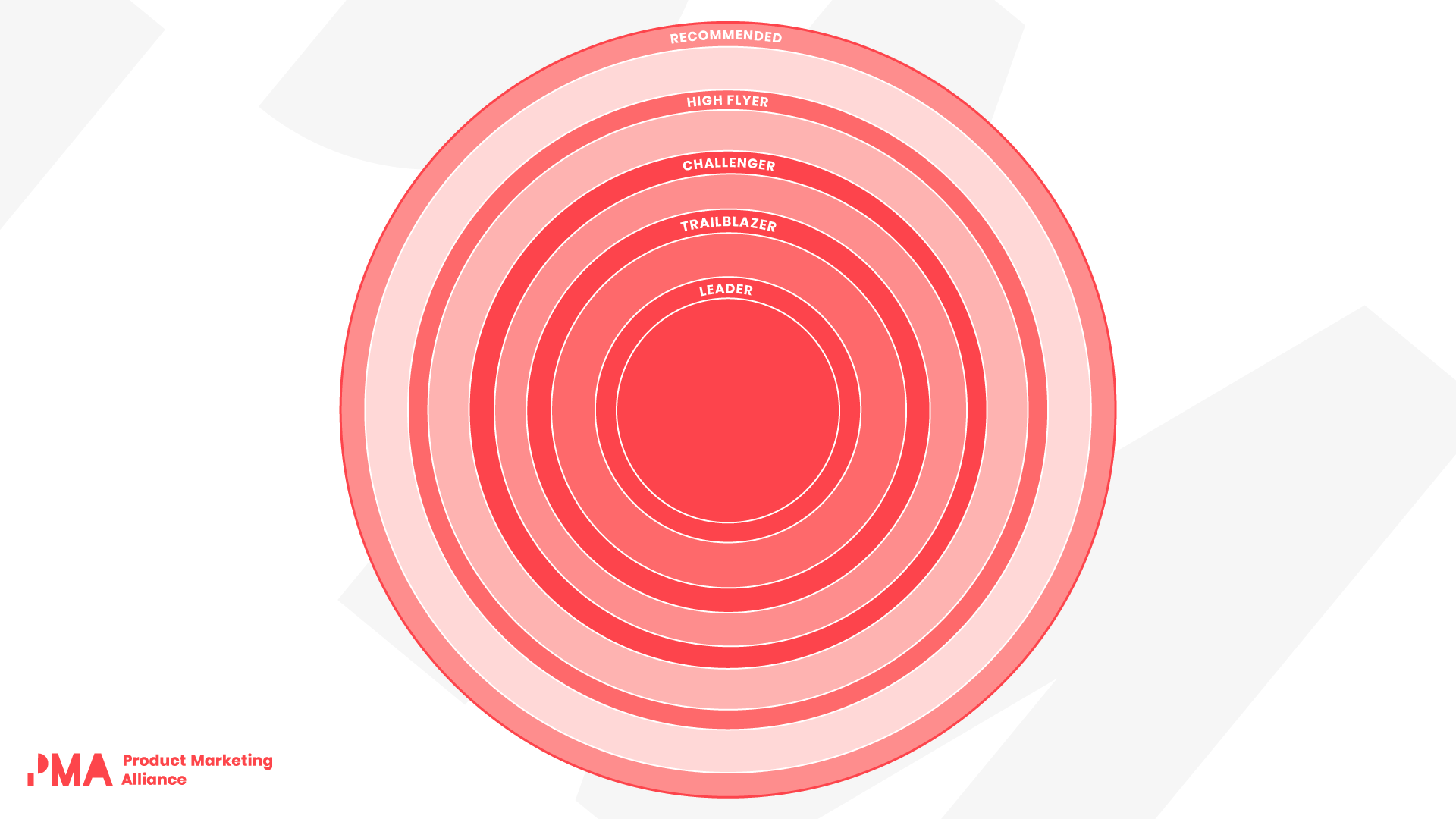 And each product that makes it on the Pulse will be equipped with the ultimate and official blue ribbon for everyone in the product marketing community and beyond to see.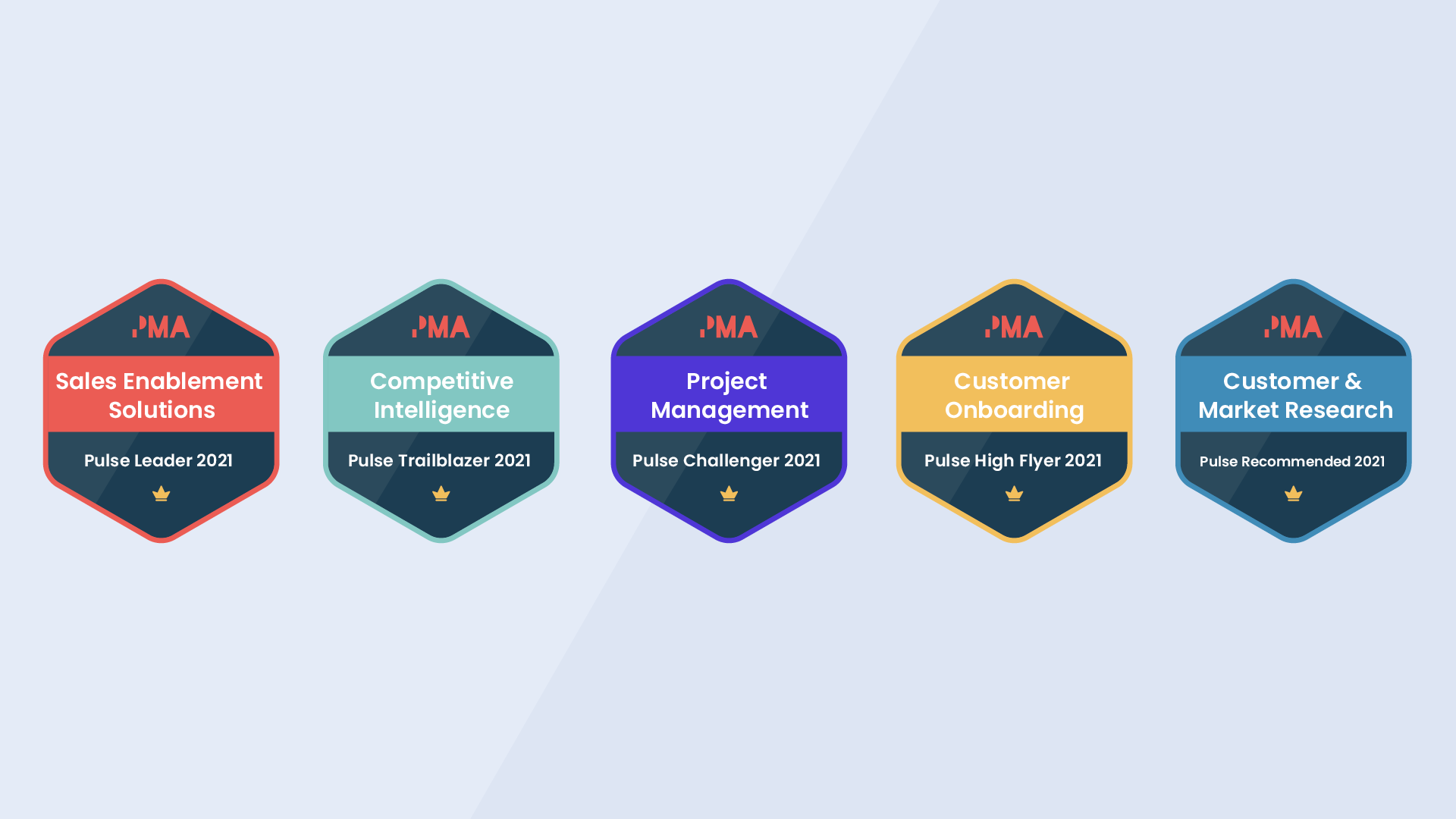 On top of alllll of that, we'll also publish an annual PMA Pulse report, which will consist of a detailed breakdown of the movers and shakers in each of the aforementioned categories.
FAQs

Q: How do I get invited to submit an application?

A: Make your product so unbelievably amazing product marketers can't wait to name drop you in next year's PMA Pulse process.

Q: When will the leaders be announced?

A: Our vetting process is uber thorough and it takes us a good few months each year to do our background checks. We speak to the 1,000s of product marketers who make up the first phase of PMA Pulse during the course of May, and then, the big reveal takes place in October.

Q: How will the results be shared?

A: Once we've finalized each category's standings at our end, we'll begin reaching out to each vendor who's made the cut, providing a press release, badge, and various branded assets. You can use them to splash across your site as you please. We'll also be releasing a press release of our own and doing our own internal launch.
Catch-up on 2020's results: